Estimated read time: 1-2 minutes
This archived news story is available only for your personal, non-commercial use. Information in the story may be outdated or superseded by additional information. Reading or replaying the story in its archived form does not constitute a republication of the story.
SALT LAKE CITY — There was no shortage of dog puns Tuesday as the Salt Lake County Animal Services' "pawlitcal" winners were sworn into office.
"If only they could keep us on a leash," Salt Lake County Ben McAdams joked after the ceremony in front of the Salt Lake County Council.
Kandie, a therapy pit bull, was sworn in by Salt Lake County Clerk Sherrie Swenson as the Salt Lake County Animal Services mayor. Also sworn in was her deputy mayor, a white boxer named Churchill, and nine other "pawlitical" council members.
Kandie, wearing a red, white and blue tutu, sat quietly as her owner, Kelly Lawson, lifted her paw for the swearing-in.
Prior to becoming the "pawlitical" mayor, Kandie was adopted from the county shelter in November 2009 by Lawson. In 2011, she became a registered therapy dog — and ran to be mayor to show "shelter dogs can be awesome animals," Lawson said.
"She's an ambassador not only for shelter pets but for pit bulls in general," Lawson said.
Kandie, Churchill and the "pawlitical" council will serve a two-year term in office to represent Salt Lake County Animal Services at events across the county.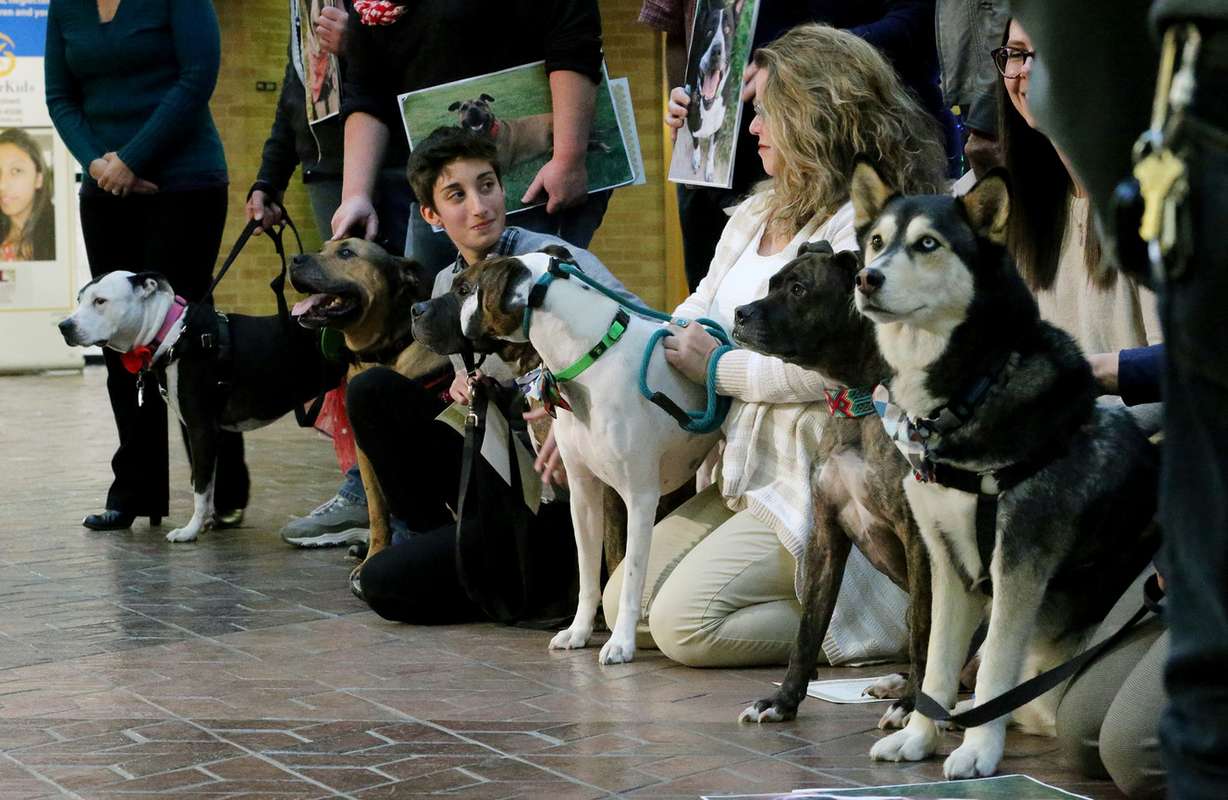 In their swearing-in, the dogs and their owners vowed to be "ambassadors" for the importance of spaying and neutering pets, adopting pets from local shelters and "demonstrating how to be a model citizen for their breed," according to a news release from the county's animal services.
Fourteen dogs and two cats participated in the "pawlitical" election. Each animal gathered votes through donations.
"Literally votes are bought in this election," McAdams said, to laughs.
Their election campaigns raised nearly $7,500 for the injured animal fund for Salt Lake County Animal Services.
×
Photos
Most recent Utah stories