Estimated read time: 3-4 minutes
This archived news story is available only for your personal, non-commercial use. Information in the story may be outdated or superseded by additional information. Reading or replaying the story in its archived form does not constitute a republication of the story.
SALT LAKE CITY — More than 1,500 kids from homeless, low-income or refugee families are getting Christmas presents this year, all thanks to an annual holiday gift drive from Catholic Community Services in Salt Lake City.
The Gift of the Drummer program has been collecting toys and clothing donations since October, said Danielle Stamos, the group's communication director.
On Friday, nearly two dozen students from the University of Utah Lowell Bennion Community Service Center came to help wrap thousands of donated gifts.
"This is our big wrapping day," Stamos said. "We couldn't do it without them."
Surrounded by heaps of clothing, toys and games, Julianne Liu carefully measured and taped wrapping paper around two packages of socks.
"You don't really think that wrapping presents is going to be super impactful," she said, "but it will really help the kids who get them for Christmas."
At a nearby table, Molly Hanrahan deftly shoved a winter coat into a holiday-themed gift bag.
"It's crazy that a lot of people don't ever get anything for Christmas," she said. "I'm really happy to be a part of this."
Many of the college students, like freshmen Cody Orton and David Sawyer, said they were glad to take a break from finals and volunteer before the holidays.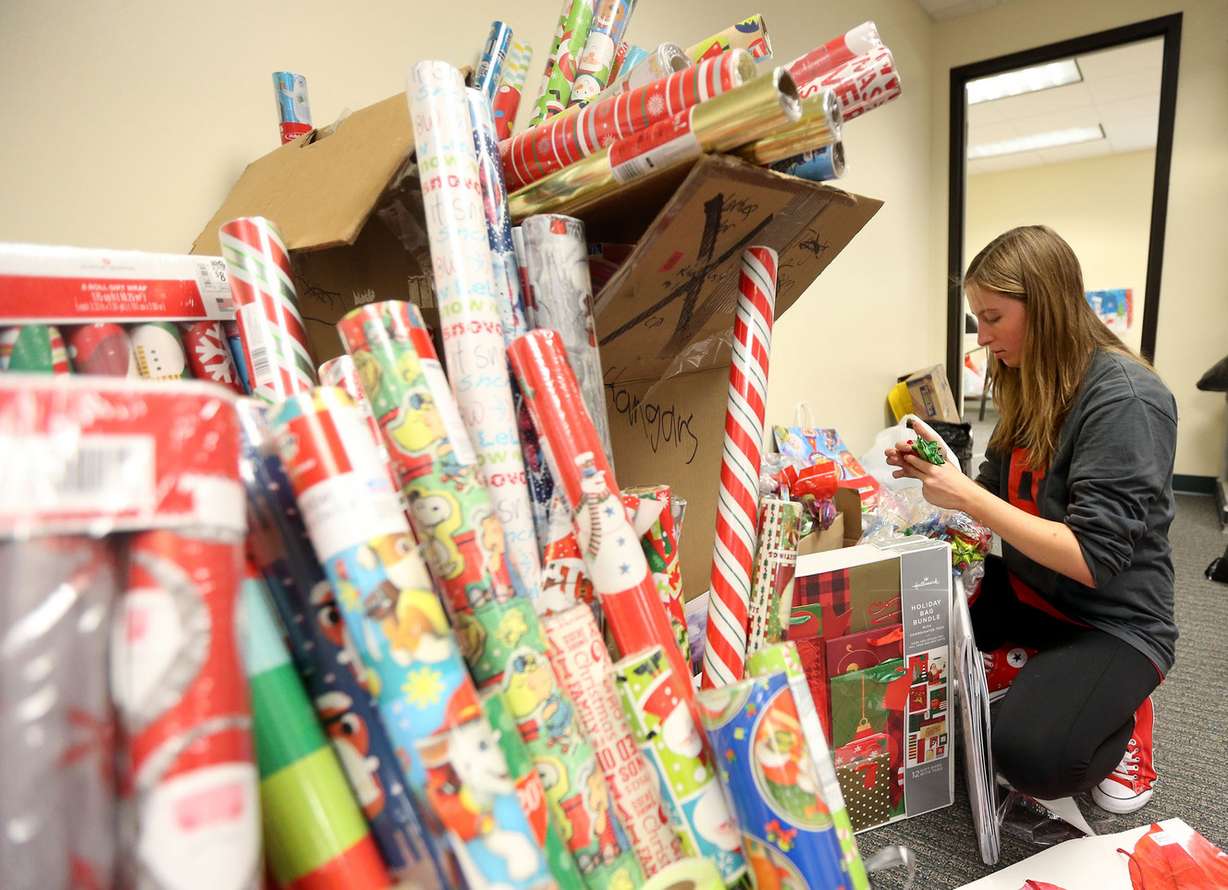 "It's an easy way to give back and it's the perfect time of the year to do it," said junior Lauren Newton.
Students from the Lowell Bennion Community Service Center volunteering at the gift-wrapping event for three years, said administrative assistant Debbie Hair.
"I love to listen to the chatter and the excitement," she said, gesturing to the students wrapping presents. "It's really cool to see the volume and how much assistance you can give."
---
Christmas is about giving, and appreciating what you have. It reminds you of what really matters.
–Kim Yapias
---
All the gifts were donated from the community. When people came forward to buy gifts, the program assigned one child to each volunteer, providing a list of the child's age, size, likes and needs.
"We really like to focus on warm clothing and educational toys, because these are things kids actually really need," Stamos said, explaining that most kids receive about $100 worth of clothes and toys depending.
Catholic Community Services is still accepting donations via its website, she added.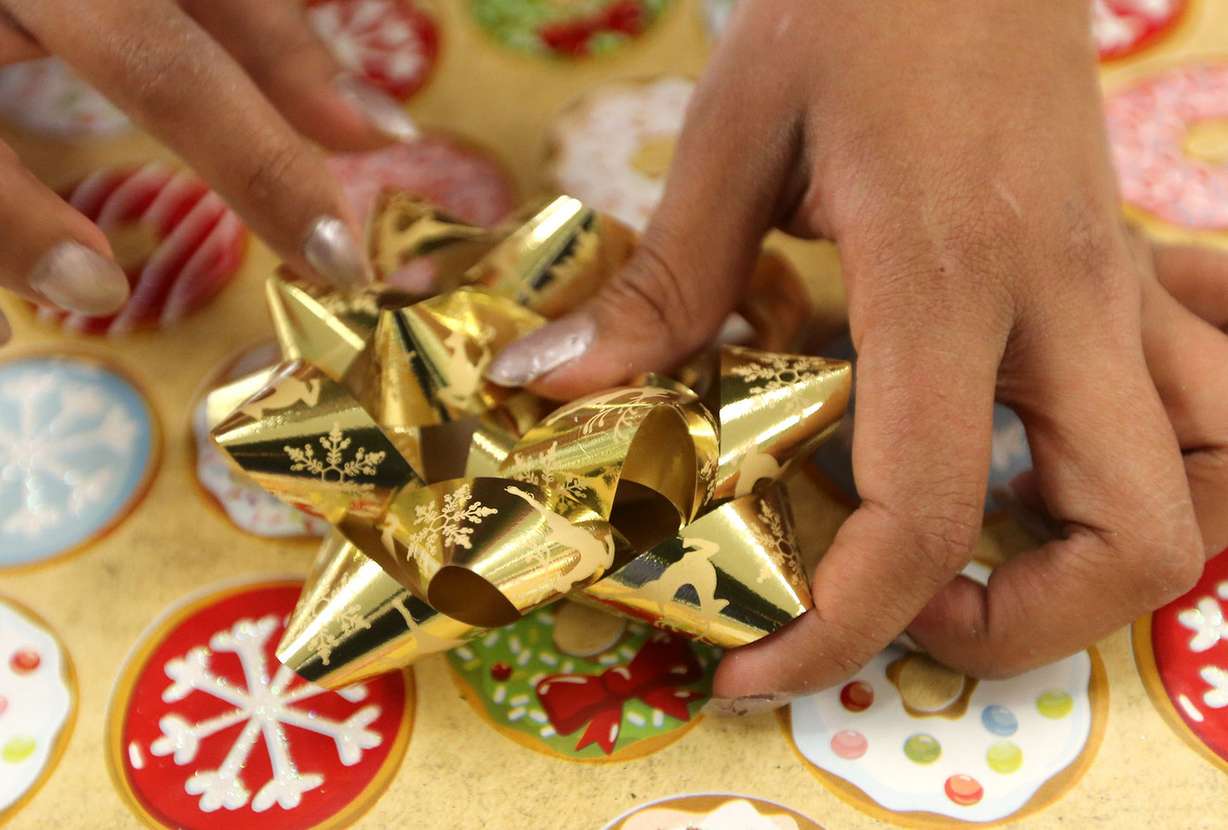 The Gift of the Drummer program distributes the gifts through the center's homeless services and the Refugee Resettlement program.
Each year, Catholic Community Services helps resettle hundreds of refugees. This holiday season, more than a third of the gifts are going to nearly 560 refugee children who recently arrived in Utah.
"It's a great family activity to take your kids out and go shopping for a present," Stamos said, "and explain to them what's happening around the world or locally and how you can make a difference."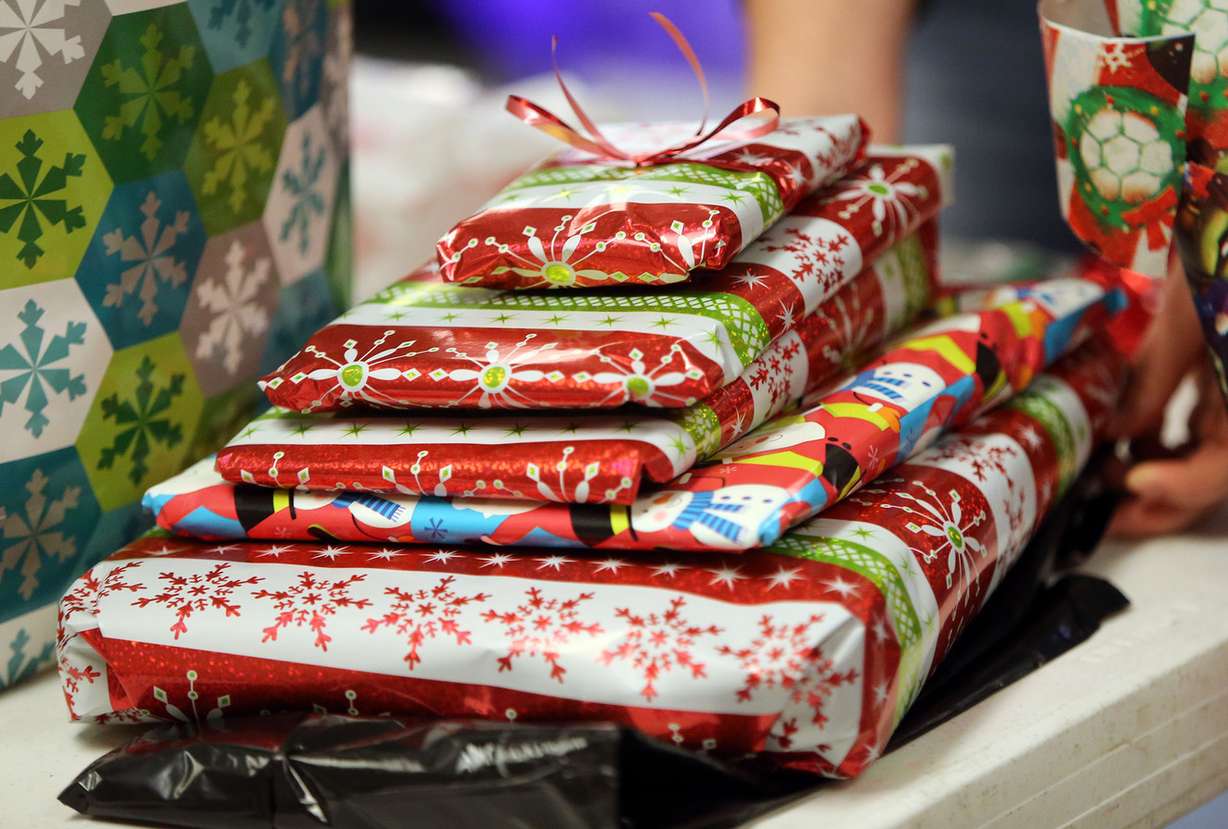 In Utah, the poverty rate is 11.3 percent, lower than the national average of 12.7 percent in 2016. About 12.9 percent of children under the age 18 live in poverty, according to an annual report from the Community Action Partnership of Utah.
"Christmas is about giving, and appreciating what you have," said sophomore Kim Yapias. "It reminds you of what really matters."
×
Photos
Most recent Utah stories