Estimated read time: 3-4 minutes
This archived news story is available only for your personal, non-commercial use. Information in the story may be outdated or superseded by additional information. Reading or replaying the story in its archived form does not constitute a republication of the story.
SALT LAKE CITY — 'Tis the season for poor air quality.
The National Weather Service is projecting a lengthy inversion period that will last potentially through early January — if not longer — because of a high-pressure ridge over central and northern Utah, National Weather Service hydrologist Brian McInerney said Thursday.
What that high-pressure ridge means to weather forecasting, he said, is calm conditions and a lesser chance of a storm system coming in to clear out any pollution trapped in the inversion. An inversion occurs when high pressure builds up in an area and the mid-atmosphere warms but the valley remains cool. The polluted air then remains trapped below the inversion point, the agency explained in a tweet Tuesday.
"We can anticipate really bad air quality through early January and that goes for Ogden, Salt Lake, Provo and the Cache Valley," McInerney said.
Of course, weather predictions are difficult to forecast past a week, but McInerney notes projecting high-pressure systems is different.
"What we worried about is that once you have a ridge set up in the early winter, it can persist for a long period of time," he said. "Our models indicate we're going to have high-pressure ridging with the absence of any weather and precipitation through early January."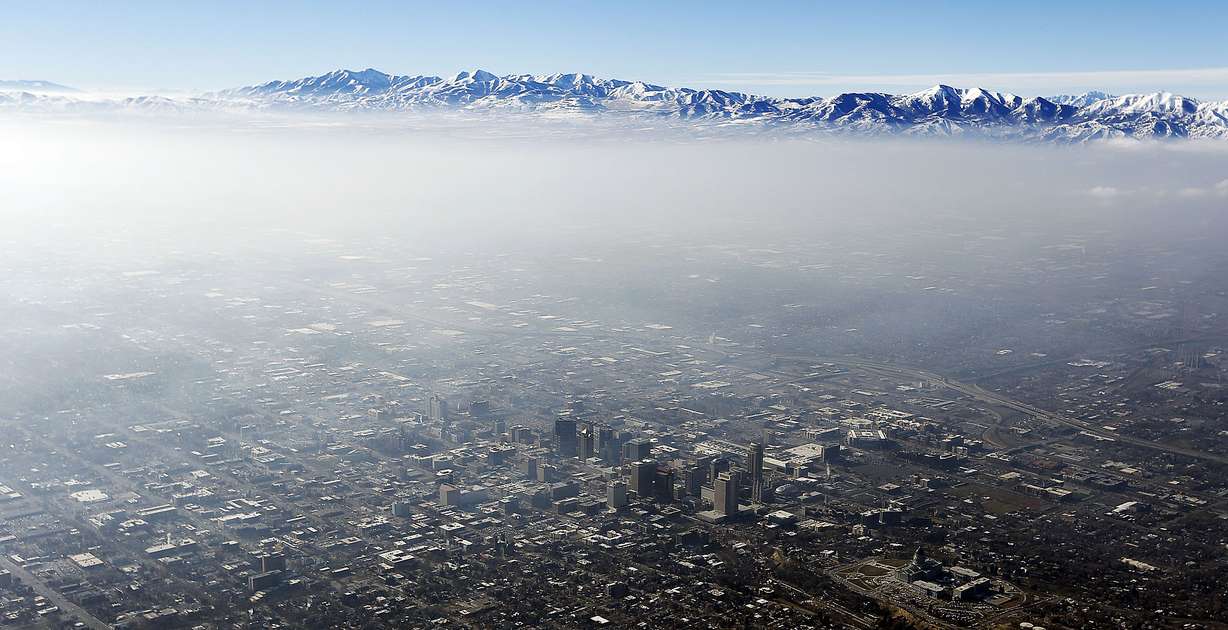 That forecast not only means poor air quality but could dash hopes Utahns have for a white Christmas or even snow on the slopes for the holidays, he added.
With the projections looking grim, other agencies have been collaborating with the National Weather Service to find ways to reduce emissions since pollution is expected to linger in the skies. The Utah Department of Environmental Quality announced Wednesday mandatory action, which includes wood-burning restrictions for Box Elder, Cache, Davis, Salt Lake, Tooele, Utah and Weber counties.
The DEQ also notes vehicles account for 48 percent of the Wasatch Front's air pollution. In a video posted Wednesday, the National Weather Service suggested commuters should consider carpooling, reducing commuting trips or using public transit to cut down emissions. It also noted that drivers should avoid idling their vehicles.
The NWS plans to send out updates every six hours on the current condition of high pressure and relay that information to various state agencies. McInerney said this is to keep everyone updated considering the problems the poor air quality could bring residents in affected areas.
"We are sending out briefings on a daily basis to the public to let them know this is what we're in for," he said. "This is something that will make people sick. People with breathing problems, people who are old, people who have diseases or really young children, they're going to be affected by this."
Editor's note: This article originally stated a high-pressure system lasted from 2011-2016 in Utah, which is incorrect. That information has been removed from the article.
×
Most recent Utah stories