Estimated read time: 4-5 minutes
This archived news story is available only for your personal, non-commercial use. Information in the story may be outdated or superseded by additional information. Reading or replaying the story in its archived form does not constitute a republication of the story.
John Hollenhorst ReportingA fugitive polygamist leader who was on the FBI's Most Wanted List has been arrested and faces sexual misconduct charges for allegedly arranging marriages between underage girls and older men, authorities said Tuesday.
The head of the Fundamentalist LDS Church has been on the lam for months, since making the FBI's Most Wanted List. Sightings have spanned North America, but he was finally arrested outside of Las Vegas.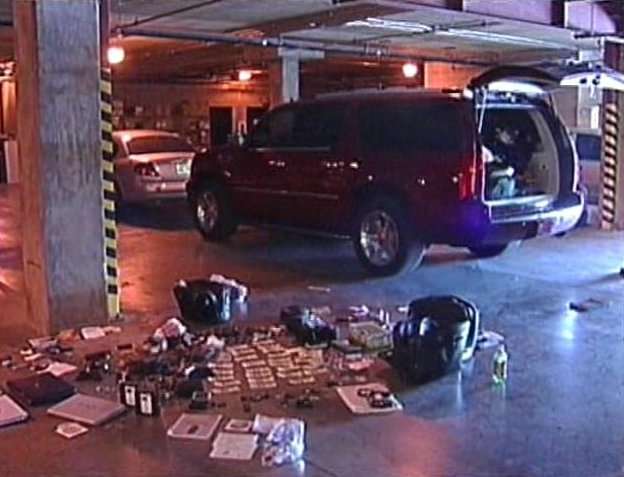 The glitter of Las Vegas is quite a contrast with the quiet out-of-the-way places where Jeffs was thought to be hiding. His saga as a fugitive ended on a stretch of Interstate 15 just north of here. It was just a routine traffic stop, but it turned into the kind of arrest that cops dream about.
Jeffs is accused of sex crimes in Utah and Arizona because he allegedly ordered young female followers to marry older men and have sex with them.
Steve Martinez, FBI, Las Vegas: "I would like to announce the arrest of FBI's top ten most wanted fugitive Warren Steve Jeffs."
The red Cadillac Escalade he was found in contained the trappings of a fugitive life, a well-heeled fugitive.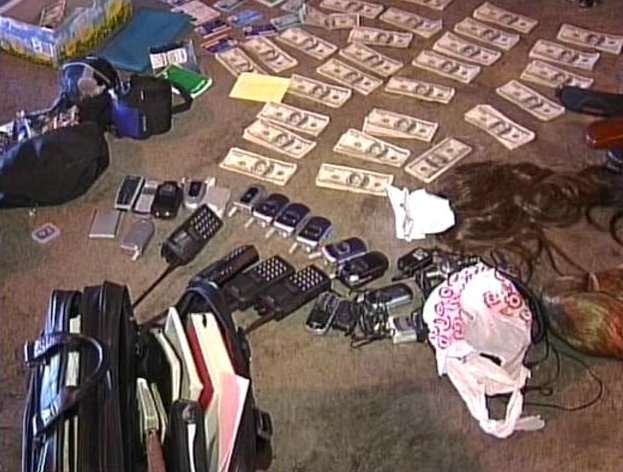 Steve Martinez, FBI, Las Vegas: "Everything from a large number of cellular telephones, laptop computers, three wigs, quite a bit of cash-in excess of 50 thousand in cash."
All seemed quiet in the group's home base, the twin towns of Colorado City, Arizona and Hildale Utah. There had been unconfirmed reports for months that Jeffs was risking secret trips to perform marriages. Former insiders say marriage is the source of his power.
A big question now: with the prophet locked up, who takes over? Some say he may have already named his successor, his brother Lyle.
Ross Chatwin, Former Jeffs Follower: "In a lot of ways Lyle is worse than Warren is. And so it could cause a new set of problems here."
Flora Jessop, FLDS Critic: "I've been in contact with family members on the inside and right now the situation right now in Colorado City is very tense with the insiders."
Since Jeffs took over in the late 90's, the group has been wracked with conflict. Jeffs ousted many, tearing families apart, narrowing the group to the most faithful. Ousted member Ross Chatwin says more arrests are needed.
Ross Chatwin, Former Jeffs Follower: "I think once they get the ten bad people here, I think the problem will stop. In time it will all mend itself and that people will find out they have been frauded."
Jeffs' peaceful arrest was a relief to law enforcement.
Mark Shurtleff, Utah Attorney General: "I think that will do a lot to crack that mystique and actually, quite frankly, the fear. I believe a lot of these people live in fear of him and what he might do to their families he has been so prolific in tearing families apart; and now his ability to do that has been substantially altered."
Jeffs is scheduled to appear in court here Thursday. As far as we know, it's not decided yet whether he'll stand trial first in Arizona or Utah.
Since May, Jeffs has been on the FBI's Ten Most Wanted list, with a $100,000 reward offered for information leading to his capture.
Jeffs arrest now takes him off the FBI's top ten most wanted.
Timothy Fuhrman, FBI Special Agent In Charge: "The average time for a fugitive to remain on the list prior to apprehension or removal from the list due to death was more than 300 days. In this particular case, Mr. Jeffs was on the list for 114 days."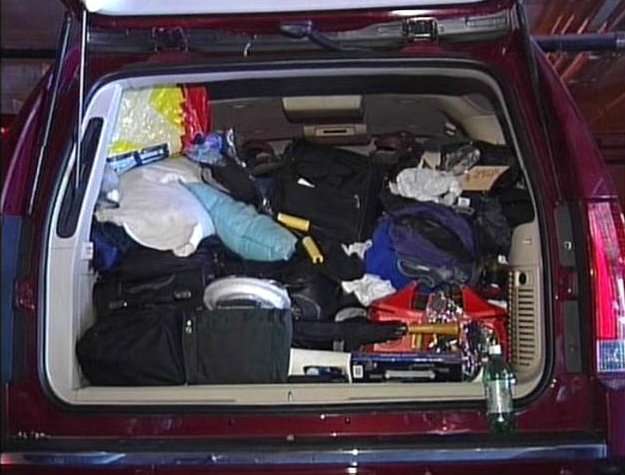 The other two people in the vehicle were identified as one of Warren Jeffs' wives, Naomi Jeffs, and a brother, Isaac Steve Jeffs, both 32, Staretz said. They were being interviewed by the FBI in Las Vegas but were not arrested. Prosecutors are not planning any charges against them.
Isaac Jeffs was driving a red Cadillac Escalade, which was stopped for having no visible registration, said Trooper Kevin Honea, spokesman for the Nevada Department of Public Safety Highway Patrol division in Las Vegas.
An FBI agent was summoned to confirm Jeffs' identity, Honea said.
Jeffs was in federal custody in Las Vegas, Staretz said. It was not immediately clear if Jeffs would face extradition to Arizona or Utah.
Jeffs was indicted in June 2005 on an Arizona charge of arranging a marriage between a 16-year-old girl and a married man, and unlawful flight to avoid prosecution. He is charged in Utah with two felony counts of rape as an accomplice, for allegedly arranging the marriage of a teenage girl to an older man in Nevada.
The FLDS Church split from the Church of Jesus Christ of Latter-day Saints when the mainstream Mormon Church disavowed plural marriage more than 100 years ago.
Most of the church's estimated 10,000 members live in Hildale, Utah, and Colorado City, Ariz.
Arizona Attorney General Terry Goddard called news of Jeffs' arrest important in showing Jeffs' followers that he would be prosecuted, and said he expected more alleged victims of sexual abuse would come forward.
"I think it is the beginning of the end of ... the tyrannical rule of a small group of people over the practically 10,000 followers of the FLDS sect," Goddard told radio station KTAR in Phoenix. "That, I think, is the important part of this story."
(Associated Press contributed to this report.)
×
Photos
Most recent Utah stories