Estimated read time: 1-2 minutes
This archived news story is available only for your personal, non-commercial use. Information in the story may be outdated or superseded by additional information. Reading or replaying the story in its archived form does not constitute a republication of the story.
WELLINGTON — When October Hamilton writes what she did last summer, she can truthfully say she kept kids in her community reading by saving the Bookmobile.
"We have no library. The Bookmobile is our only book source," she said.
When the Carbon County Commission voted to cut funding to the Bookmobile, the avid reader jumped into action.
She canvassed her town of Wellington and neighboring areas to gather 1,000 signatures from supporters for saving the Bookmobile. Then she presented the petitions at the county commission meeting.
"I have 506 in this pile and 486 in this stack," she told county leaders, as she barely reached the microphone.
Commissioners and community members in the audience broke out in applause. They thanked her for getting involved in the political process.
"I think she's caused some attention in our community that may create change for the better," said Jake Mellor, Carbon County Commission chair.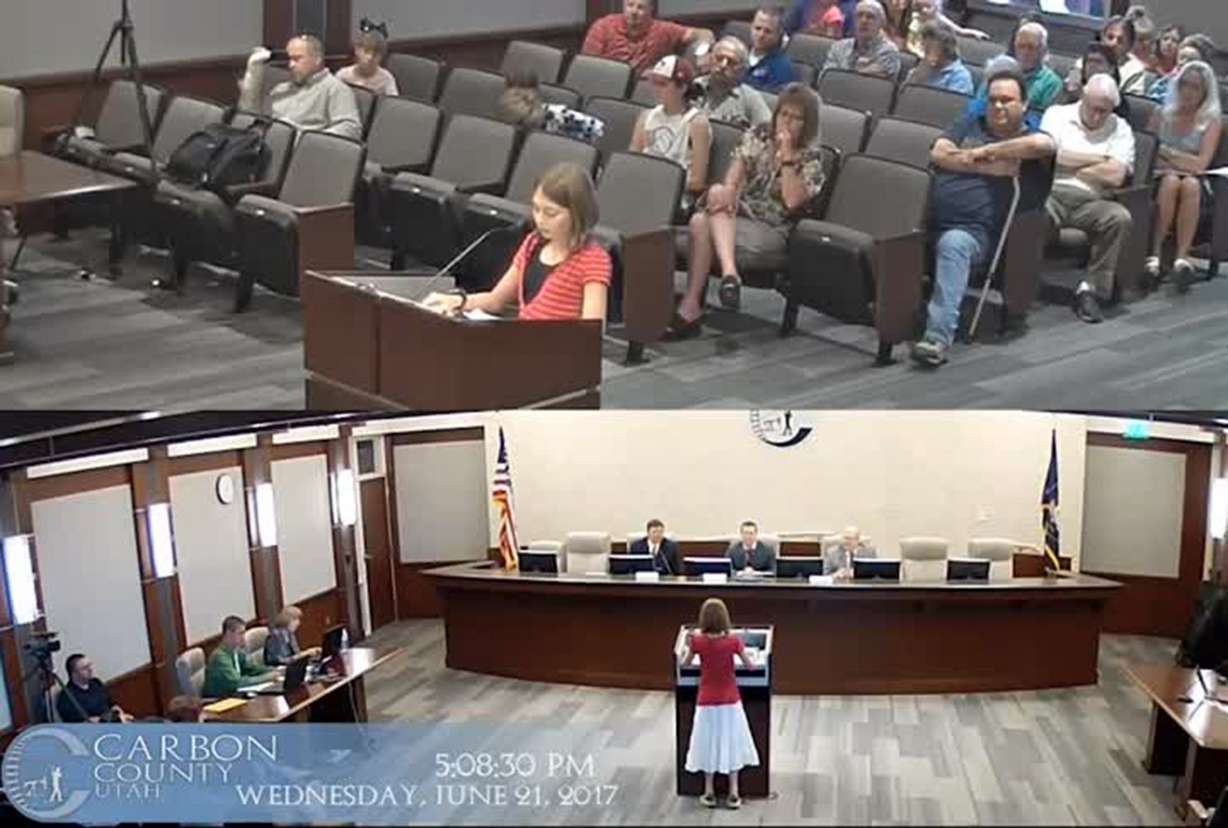 Change started with a compromise. Though declining coal revenues had caused leaders to cut the budget, they now agreed they'd find a way to fund the Bookmobile, on a reduced schedule.
"What she's done in the community with her petition has done more to raise attention for literacy than anything any local politician could have done," Mellor said.
County leaders plan to approach area schools and businesses for help funding the Bookmobile in the long term.
To celebrate the decision, Hamilton and the Bookmobile were invited to march in the East Carbon Community Dayz Parade.
For the 10-year-old, the experience was a life-long lesson that to make your voice heard, you have to get involved.
"The Bookmobile is something we need," she said.
×
Photos
Most recent Utah stories