Estimated read time: 6-7 minutes
This archived news story is available only for your personal, non-commercial use. Information in the story may be outdated or superseded by additional information. Reading or replaying the story in its archived form does not constitute a republication of the story.
LAS VEGAS — It is one of the most glamorous cities in the world, a destination spot for millions.
Boasting high-end restaurants, big-name entertainment and five-star hotels with enough lights in this town they say astronauts can see it from outer space.
That's the Las Vegas we know on the surface.
But peek your head below ground and there is a world unlike any other you have seen. A world created with 600 miles of flood channels, 200 of those just feet beneath the city.
Las Vegas is as dry of a city you'll ever see. When it rains, it often floods.
So the purpose of the 4- to 10-foot-high tunnels underneath the city is to channel the fast-moving floodwaters underneath Las Vegas and away from the strip.
Fascinating? Maybe. More fascinating is that hundreds of people call these tunnels home.
For the past 15 years, journalist Matt O'Brien has walked the Vegas underground. And what began as an exploration of the unknown, eventually turned into a mission over the years, helping hundreds if not thousands who have called this labyrinth of tunnels their home.
"You hear the word Vegas and you have the image of the neon lights and the people betting a thousand dollars a hand," O'Brien said. "And then you think about people living literally right beneath those gambling cathedrals just trying to survive."
O'Brien is the founder of Shine a Light, a community project providing housing, drug counseling and other services to the people living in the tunnels.
O'Brien has written a book about his experience over the years of those living in the tunnels. The book is called "Beneath the Neon: Life and Death in the Tunnels of Las Vegas."
With O'Brien as our guide, the KSL Investigators went 25 feet below the surface to hear the stories of the estimated 200-300 people who live there.
We were first introduced to John Atcheson, a man in his late 50s who moved into the tunnels about five years ago. When you hear his story, it is tough to believe the man lying on a dirty foam mattress surrounded by empty soda bottles and cigarette butts was the owner of several successful businesses and banks.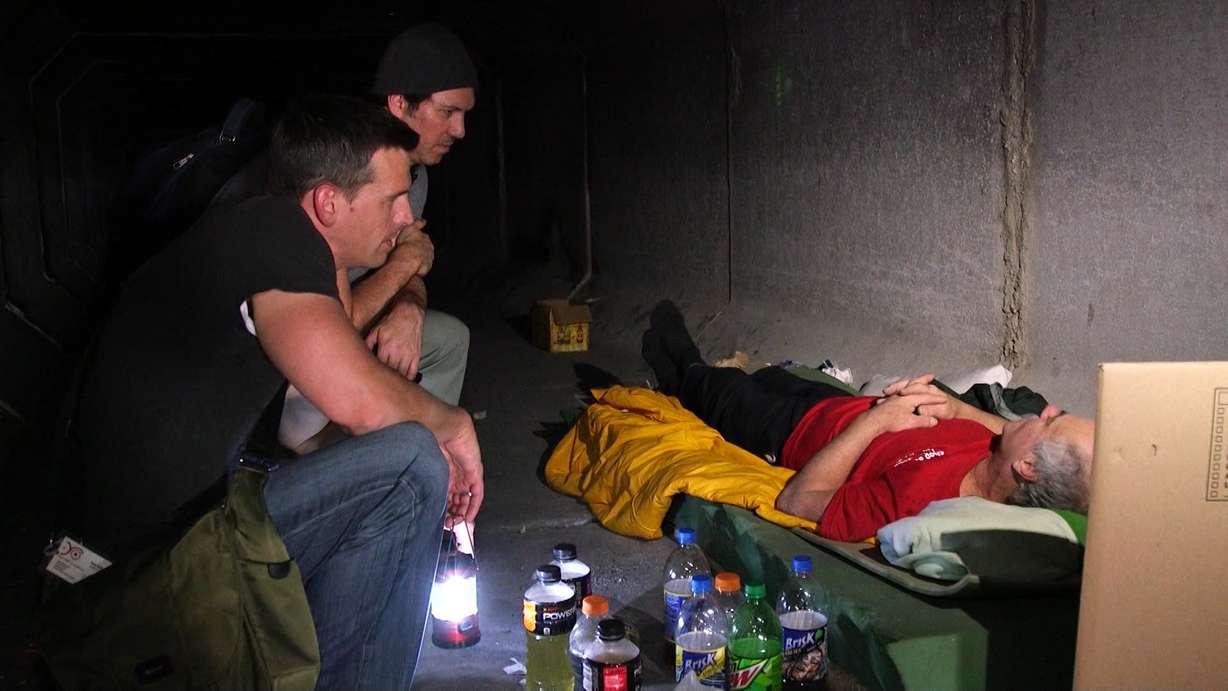 Atcheson said he was living the American dream, "Married, couple of kids, lived 32 years in Florida, self-employed."
We asked him about his financial situation during those 32 years, and, almost without pausing, he said, "Well, it changes every year when you're a millionaire."
And if that is the case, what's the motivating factor of leaving a comfortable life near the ocean, to poverty in a cement flood channel of the desert?
"You never met my wife, have you?" Atcheson said. "No, that would have answered all that real quick and easy. Kids went off to college, I packed a bag and came to Vegas. Been here ever since."
Half a decade in the tunnels, and Atcheson said he has no desire to get out. But unlike some, he is not confined to the darkness. He eventually emerges into the light to walk several miles to his job. This former self-proclaimed millionaire now works the graveyard shift at a local convenience store.
It should be known, on average, Las Vegas only gets about four inches of rain a year. And when it falls it often floods hard. That's where the cement channels come into play, diverting water underneath the city.
---
"You hear the word Vegas and you have the image of the neon lights and the people betting a thousand dollars a hand. And then you think about people living literally right beneath those gambling cathedrals just trying to survive."
---
Since 1960, Las Vegas has seen 32 people killed in flash floods. The latest casualty, a middle-aged woman named Sharon, killed in a flood in June of last year.
"You've got to be out of here," Atcheson said. "It'll pick you up and sweep you away in a matter of seconds."
Sharon and her boyfriend Jazz were believed to have lived in this underground for more than a decade. On the wall, a memorial, spray-painted on the concrete with her name.
Before her death, Sharon and Jazz created an apartment-like space with furniture, decorations and shopping carts filled with rocks as the base of their bed. It's a section of the tunnel now, occupied by Big Craig and a guy named Spike.
The two men in their 60s have only known each other a few weeks, but Big Craig said, "We'll be friends forever, no matter where we are."
Spike stands out slightly more than his friend Big Craig. He sports a slick-looking Mohawk, is covered in tattoos, and comes across as a pretty friendly guy. Before we go any further, there's something you should probably know about Spike.
"I didn't plan on killing nobody, you know? Just an accident," he said.
Spike said he accidentally killed a guy and was convicted of kidnapping someone, too. Court documents prove it. A bar fight in San Bernardino nearly 20 years ago sent this decorated Army veteran to prison for more than a decade.
"I stood up from the barstool, and he took a swing," said Spike, who's real name is John Fridley, "I couldn't help it. He was slower than me."
Fridley is 62 years old, a convicted killer, and now left to figure out how to move forward.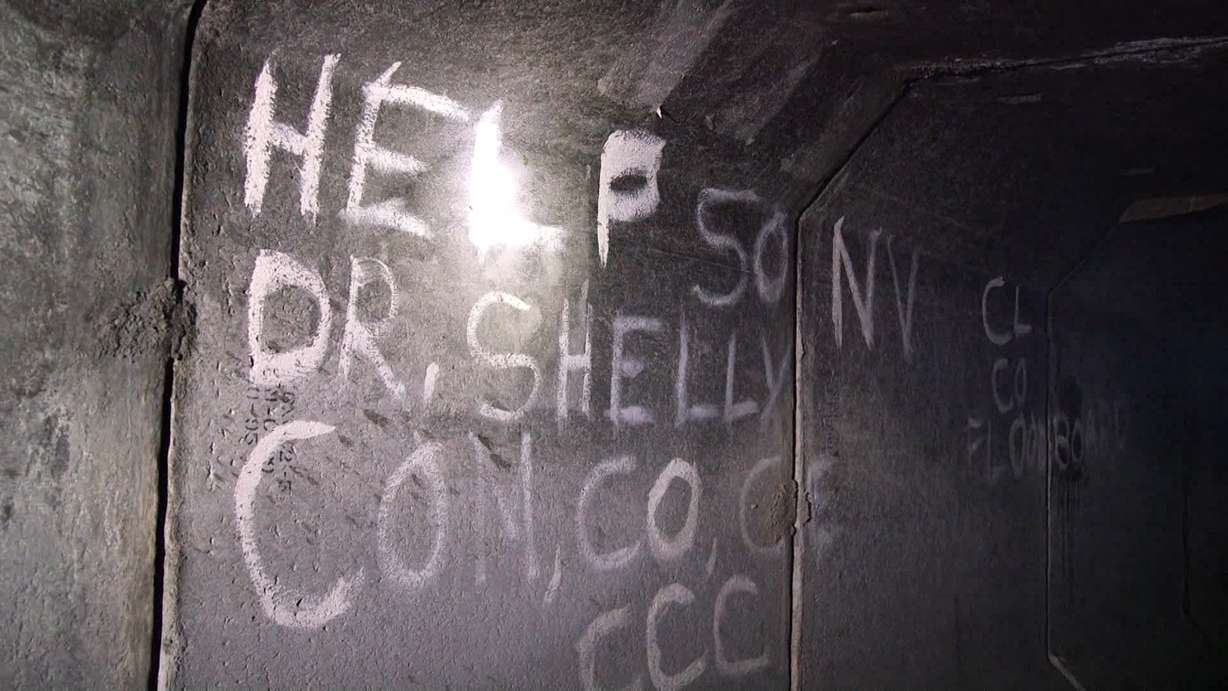 And on this particular day, moving appears to be something he and the rest of the tunnel have no choice but to do. Piece by piece, they take their belongings above ground. Not because they found a new place to live, but after rumors spread that a demolition crew was going to clear them out.
The city will periodically do a full-on sweep, taking a Bobcat front-end shovel to carry away anything and everything in the tunnels. We watched as one tunnel was cleared out, roughly 100 yards from where we were. The massive pile of debris and garbage, we're told, belongs to just one person.
The giant shovel would eventually move on. A victory for Spike and the others, meaning their homes would stand at least one more day.
The final person we met in this dark, underground abyss was a woman named Victoria Klein — 30 years old, a mother of two and a drug addict for more than half of her life.
"Constantly, this is my goal every day is to think of something in some way to get out of here," Klein said. "And I can't go through my day and be OK with my circumstances."
---
"No child should have a parent on drugs, not even a functioning meth addict."
---
Klein's addiction now has her living in a tunnel with her boyfriend, bathing in public restrooms and walking through retail stores, not to go shopping, but rather shoplifting. She then sells off the stolen items to support her drug addiction.
"Are you high right now?" asked KSL-TV's Mike Headrick.
"Yes, I'm always high. I'm always high," Klein replied.
"Typical day for you, how does it start and how does it end?" Headrick asked.
"Getting high," Klein said. "Getting dope and then getting high."
Relatively new to the tunnels, Klein said she's spent the last couple of years on the streets, camping in vacant lots. But the constant triple-digit heat has nudged her to the cooler underground.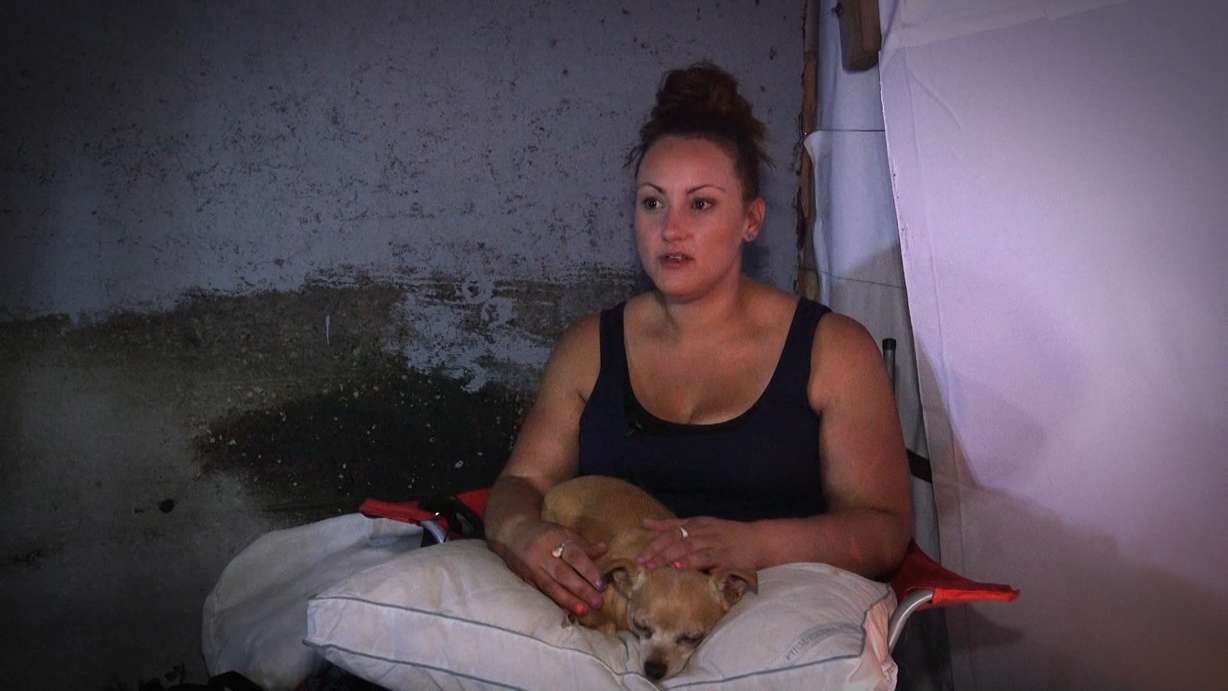 At first glance, Klein may not appear to fit the mold of someone homeless and hooked on drugs. Every day, she puts on makeup, her hair is nicely done and she wears clean clothes. But the dreary and dark underground has become a physical and psychological way to block out the reality that her two children will likely never again be her own.
"My daughter's 5, and my son is 8," Klein said.
Klein hasn't seen her children in 2 years. She said they live with their grandmother just 2 miles away.
"No child should have a parent on drugs, not even a functioning meth addict."
×
Photos
Most recent Utah stories