Estimated read time: 2-3 minutes
This archived news story is available only for your personal, non-commercial use. Information in the story may be outdated or superseded by additional information. Reading or replaying the story in its archived form does not constitute a republication of the story.
SALT LAKE CITY — Utah faces a teacher shortage and many school districts around the state are left competiting with each other to hire the best candidates.
Sally Sansom spent much of early spring on the road at teacher job fairs trying to pitch Utah as "the place to be."
"We'd work until the very end, until the janitors would kick us out and take down the tables," she said.
As the human resources administrator for the Canyons School District, she had to work hard to hire more than 175 teachers. Her counterparts at other districts, though, needed even more teachers hired.
The Jordan School District is looking to hire at least 400 teachers and the Alpine School District will hire approximately 700 teachers.
Utah's teacher shortage is caused by two factors: 40 percent of new teachers are quitting within the first few years on the job and Utah has nearly 10,000 new students entering the school system.
"We're all out there saying, 'show me the teacher!'" Sansom said.
Each school district is out making their best pitches in an effort to convince qualified candidates that their district is worth joining. Granite School District touts its low-cost health insurance plan, Canyons pitches a teacher mentor in every school and Jordan tries to sell teachers on lifestyle.
"The reality is, there's no metropolitan city closer to snow than we are," said Travis Hamblin, HR administrator for the Jordan School District.
That pitch seems to work for some. One new recruit told KSL she planned to get new skis for the Utah powder.
"I was interested in coming to Utah because of the beautiful mountains," Colleen Gallagher said. She will be heading to the Canyons School District this fall.
The competition for teachers has also sparked a small bidding war.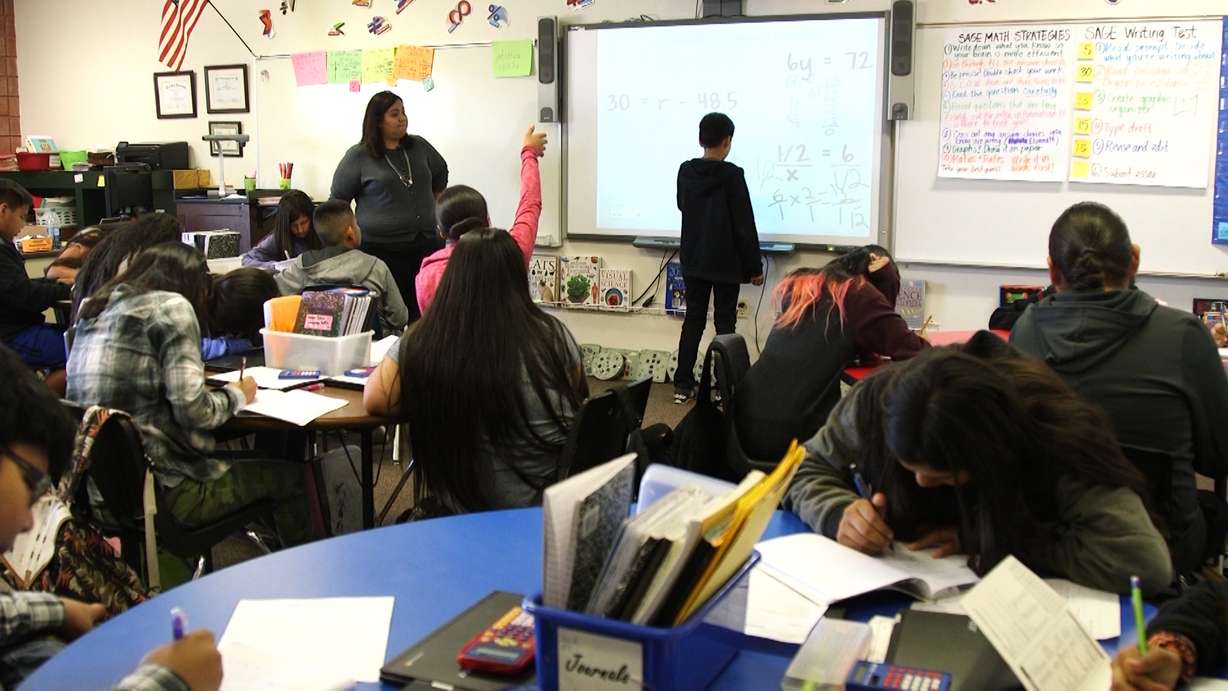 Jordan, Canyons, Granite and Murray districts all significantly boosted salaries for new teachers to $40,000 and above. They also provided raises ranging from 6 to 12 percent.
In perhaps the most interesting effort to attract and keep teachers, San Juan School District wrote a grant that will help it pay select teachers $80,000.
"We have a 60 percent turnover rate," said Ron Neilson, an elementary supervisor in the district. "In our core areas in our secondary schools, it's probably pushing 70 to 80 percent."
The significant boost in pay has had such a difference in student performance that they're looking to expand the program to all of the schools in the district.
A new year of school starts in a few months and they need to have teachers in place. "We can't have 100 empty classes," said Ben Horsley of the Granite School District.
×
Photos
Related Stories