This archived news story is available only for your personal, non-commercial use. Information in the story may be outdated or superseded by additional information. Reading or replaying the story in its archived form does not constitute a republication of the story.
SALT LAKE CITY — Interior Secretary Ryan Zinke will fly into Salt Lake City on Sunday and is set to tour spots in the controversial Bears Ears National Monument Monday — on horseback, San Juan County Commissioner Bruce Adams said Tuesday.
Adams said he and the other San Juan County commissioners, Phil Lyman and Rebecca Benally, met with Zinke Tuesday.
"It was amazing. It went incredibly well," he said. "It couldn't have gone better."
Zinke, a Western outdoorsman from Montana who was elected as a GOP congressman for that state, began his first day on the job as new head of the Department of Interior by riding a horse to the office.
Adams said San Juan County officials are rustling up a mount for Zinke so he can see portions of the 1.35 million-acre monument from the ground up.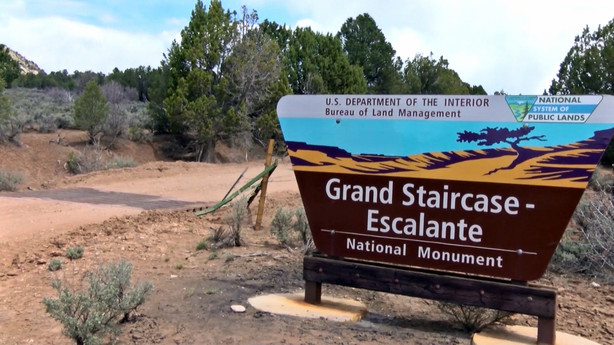 On Tuesday, Zinke will also visit the Grand Staircase-Escalante National Monument, a sore spot for Utah's elected GOP leaders who complained — and sued — over its designation in 1996 by then-President Bill Clinton.
Garfield County commissioners want the monument rescinded like their counterparts in San Juan County — or the size of the monument greatly reduced.
The Utah Legislature has passed and Utah Gov. Gary Herbert signed resolutions against both monuments.
Related
Zinke is visiting Utah as part of a 45-day review directed by an executive order on national monument designations issued by President Donald Trump last week.
The order directs an Interior Department review of all monument designations of 100,000 acres or more since 1996.
The Bears Ears National monument was designated in the final days of President Barack Obama's administration at the urging of the Bears Ears Inter-Tribal Coalition and multiple conservation groups.
×
Photos
Related Stories