Estimated read time: 2-3 minutes
This archived news story is available only for your personal, non-commercial use. Information in the story may be outdated or superseded by additional information. Reading or replaying the story in its archived form does not constitute a republication of the story.
SALT LAKE CITY — Researchers at the Huntsman Cancer Institute say a protein discovered in elephants appears to attack and destroy cancer cells found in humans.
Dr. Joshua Schiffman and a team of researchers have spent the last few years searching for a cure for cancer in what might seem like an unusual place: elephant blood.
"The elephants have had 55 million years of research and development to really design the perfect cancer-fighting protein," Schiffman explained. "Nature has already solved the problem."
Due to their size and the number of cells their bodies generate, Schiffman said statistically, nearly all elephants should get cancer, yet in reality that rarely ever happens.
"Elephants almost never get cancer," Schiffman said. "And we think the reason why is they have extra copies of this cancer-fighting protein."
After synthesizing that protein called P-53 in a lab, Schiffman and his team unleashed it onto human cancer cells in petri dishes.
He said the results were astonishing.
"What we've found is that the cancer cells are all dying very quickly when they're exposed to this elephant cancer protein," Schiffman said. "It is remarkable. The lab is so excited."
For the next phase of the study, The Hunstman Cancer Institute is working with a lab in Israel to synthetically produce more of the protein, which would then be tested on mice and eventually dogs.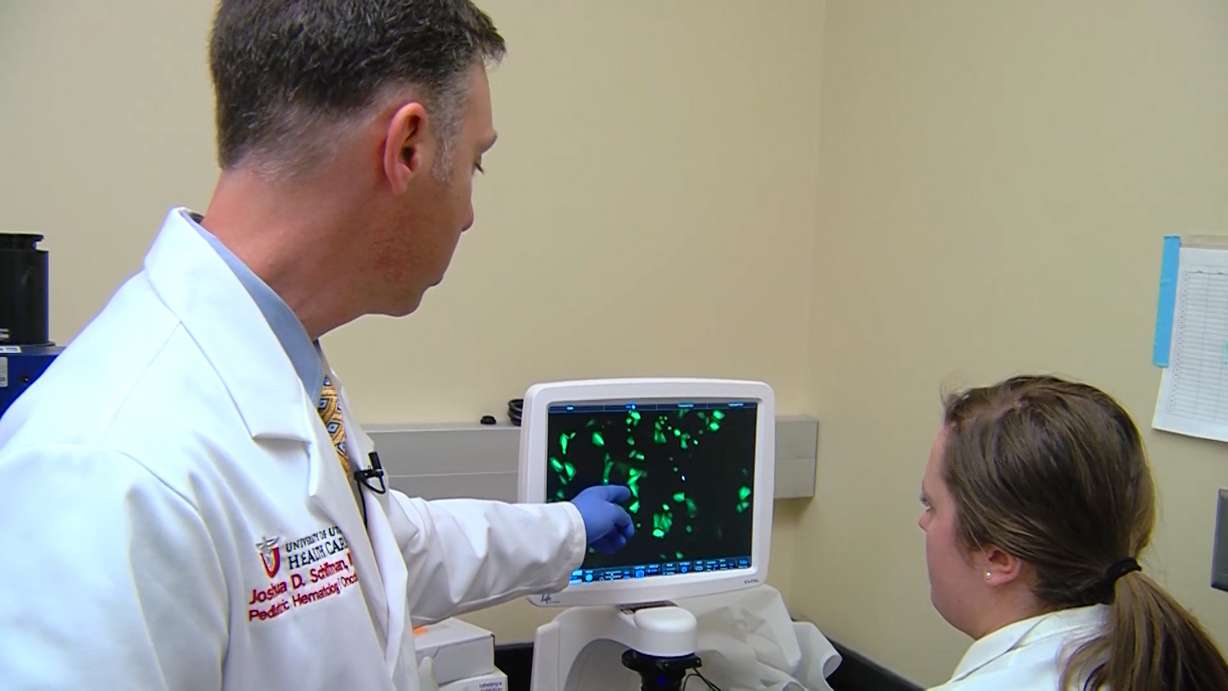 If all goes well, Schiffman says human trials could start in about three years.
"I can tell you that one person with cancer is one person too many, whether it's a child or an adult," Schiffman said. "We are working as hard and as fast as we can to see if there's a way to translate this discovery to start helping people."
Schiffman said he was diagnosed with Hodgkins lymphoma when he was 15 — an experience that pushed him to do what he does today. And he said watching the P-53 destroy cancer cells for the first time is something he won't forget.
"It was probably one of the most thrilling experiences I've ever had as my career in medicine," Schiffman said.
While researchers continue to move into the next phase of this study, Schiffman also pointed out the Hunstman Institute will need to raise about $2 million to complete the animal and then human trials.
×
Photos
Most recent Utah stories