Estimated read time: 10-11 minutes
This archived news story is available only for your personal, non-commercial use. Information in the story may be outdated or superseded by additional information. Reading or replaying the story in its archived form does not constitute a republication of the story.
BLANDING — On New Year's Eve, a driver headed east along a sun-drenched stretch of state highway in San Juan County pulled his pickup truck to the side of the road. He came to a stop along the edge of state Route 95, next to a large blue and brown sign marking the boundary of Glen Canyon National Recreation Area.
He stepped out, paced past the earth-hued billboard and planted his feet on the opposite side. In doing so, he'd entered Bears Ears, Utah's new and controversial national monument.
The scene looked no different than if it had happened a week prior, before President Barack Obama willed the monument into existence with the stroke of his pen on Dec. 28, 2016.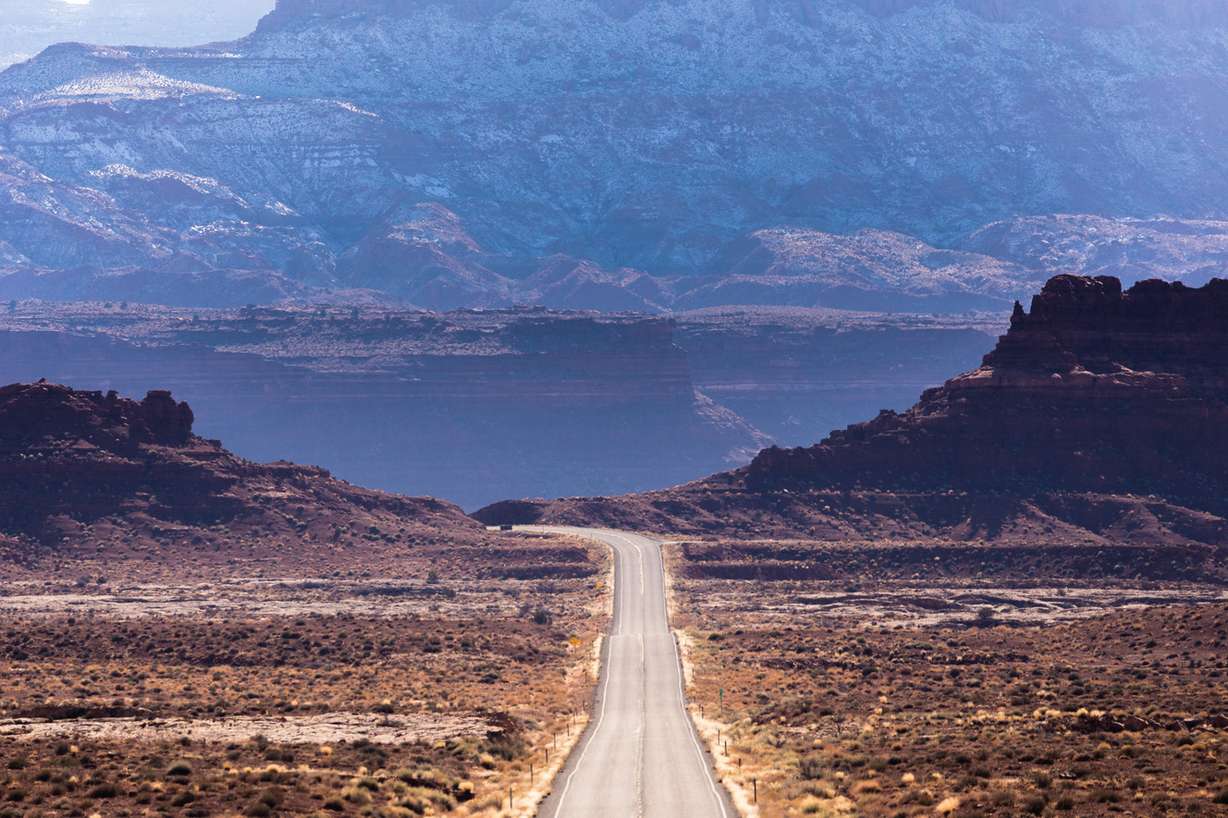 No hastily erected signs welcomed visitors to the new monument. Cattle still roamed along the lonesome lowlands, foraging on desert grasses and shrubs. A few campers and canyoneers still braved the winter cold, enjoying solitude among the sandstone cliffs and deep defiles. Signs atop Cedar Mesa advised woodcutters to show their tags or face the consequences.
Not much, if anything, had changed. An uncertain status quo has settled on the monument, even as many of Utah's elected leaders are brainstorming on ways to see the proclamation undone. That leaves many hikers, hunters, ranchers and others questioning what Bears Ears will mean for them.
The two agencies tasked with managing the new monument under a White House mandate are themselves still struggling to make sense of their new responsibilities.
"We received the proclamation essentially the same time the public did," said Gary Torres, the acting associate director of the Bureau of Land Management's Utah state office. "It'd be premature at this point to run out there and hurry and put signs up."
The BLM and the U.S. Forest Service share the job of forming a management plan for all 1.35 million acres of Bears Ears National Monument. It's a new approach for the respective agencies in Utah, where prior monuments have been the exclusive purview of either the National Park Service, as with Natural Bridges, Timpanogos Cave, Cedar Breaks, Hovenweep, Rainbow Bridge and Dinosaur National Monuments, or the BLM with the sprawling Grand Staircase-Escalante National Monument.
The Manti-La Sal National Forest is already nine months into the process of updating a decades-old forest management plan. That process is estimated to last three to five years. The Bears Ears management plan could take just as long, though the people responsible hope to expedite the effort.
During that time, staff from both agencies will solicit public input and craft policies governing the future of all uses on the public lands within Bears Ears' bounds. The proclamation instructs the agencies to give special consideration to input from a tribal commission, though the Forest Service and BLM will have the final say on any decisions.
Impacts could be wide-ranging, influencing when and where people are allowed to drive, hike or work on the huge swath of ground.
"The things that we expect to continue are grazing, hunting and fishing … timber management will continue, so there will probably still be timber harvest and restoration of certain areas, firewood gathering will continue," Manti-La Sal National Forest supervisor Mark Pentecost said. "All of the prior existing water rights we wouldn't expect to be disturbed, (as well as) access to private property."
New development of oil, gas, geothermal and mineral resources though is off the table. Previously permitted operations can continue, but any new leasing, exploration or extraction efforts are prohibited.
The first order of business for both agencies in the week-and-a-half since the monument's creation has been to make first contact with interested stakeholders, whether they be state offices, San Juan County government leaders or national nongovernmental organizations.
More than 100,000 acres of land belonging to the Utah School and Institutional Trust Lands Administration are currently checker-boarded throughout Bears Ears. President Obama has directed the Department of the Interior to attempt a land swap with the state. The proclamation directed the interior secretary to report back to the president on the potential for a swap by Jan. 19, one day prior to President-Elect Donald Trump's inauguration.
On Friday, SITLA's board of trustees unanimously voted to defer any decision on a land swap, saying it had yet to receive or comprehend information needed to make an informed decision.
Related:
Prior to the SITLA board meeting, a group calling itself Stewards of San Juan County sent the agency a letter. It urged SITLA not to move forward with an exchange, noting Utah's congressional delegation is hoping to overturn the monument's creation in cooperation with the incoming administration.
"This is going to go a lot better if we develop a relationship that we can all come to the table and be respectful and put out our honest, candid observations and data and information and thoughts," Torres said.
It's a goal made somewhat more difficult by the collaborative nature.
"I would expect that there's going to be a planning team in the Forest Service and the BLM that are working toward a mutual objective," Pentecost said. "There's not going to be a rapid development of a plan because the process is so methodical."
One of the first true challenges is defining the exact boundary of the new monument.
"There's a lot of clarifications we need to do with the boundary … the fine details as you get to looking at 'is this in, is that out,'" Torres said.
At 2,112 square miles, Bears Ears covers roughly a quarter of San Juan County's landmass. The northern border begins at the southern bank of the Colorado River, just below Dead Horse State Park west of Moab. It runs south to the northern edge of the San Juan River and also bumps against lands of the Navajo Nation. The eastern boundary roughly parallels U.S. 191 from a point south of Moab down to Bluff. The western boundary clings to the side of Canyonlands National Park and the Glen Canyon National Recreation area along much of its length.
The western boundary roughly parallels U.S. Highway 191 from a point south of Moab down to Bluff. The eastern boundary clings to the side of Canyonlands National Park and the Glen Canyon National Recreation area along much of its length.
It surrounds Natural Bridges National Monument and envelops the Dark Canyon Wilderness. Goosenecks State Park, which is perched on a canyon rim high above the San Juan River, could also be consumed.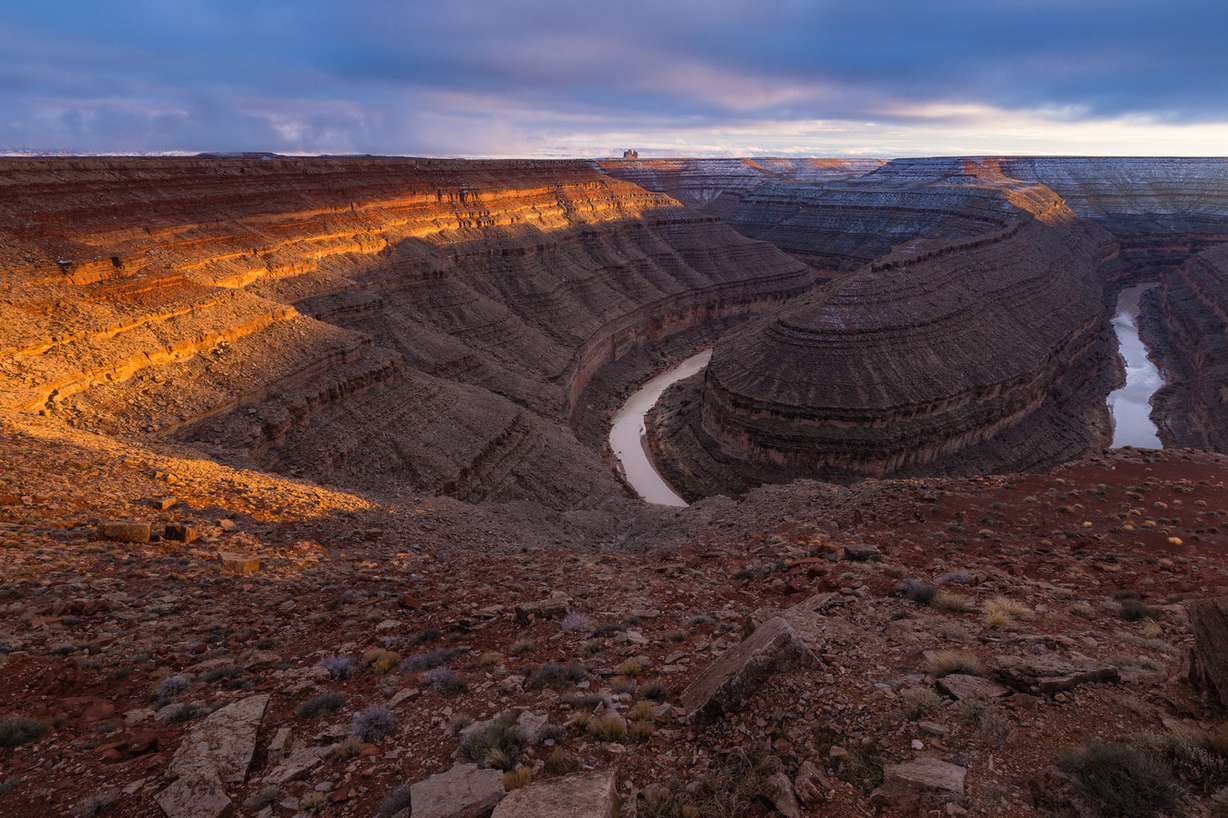 A map of Bears Ears National Monument provided by the Bureau of Land Management does not show Goosenecks as belonging to the state. Instead, it appears to have been swallowed up by the monument, though it's not clear if that is simply an error.
"It's not even shown on the map," Utah State Parks southeast region manager Tim Smith said. "Potentially, they would want to trade us out, and we've called for some clarification on that but haven't heard back yet."
The monument's creation has also put on hold state efforts to collaborate with the BLM on improvements at Goosenecks. On busy weekends, Smith said it's not uncommon to find 20 RVs parked right along the edge. Even if Goosenecks remains in state hands, the ability to handle the situation caused by increasing visitation may have to wait until the new monument's management plan is complete.
"At the least, it's certainly surrounded and curtailing any plans that we've had to move some of those uses, especially camping," Smith said. "We were working in partnership with them to move that stuff back off the rim to protect that fantastic vista."
However, Bears Ears could prove to be a boon to another nearby state park. Edge of the Cedars State Park Museum in Blanding houses many artifacts gathered from the very Ancestral Puebloan sites scattered across the region the monument is designed to protect.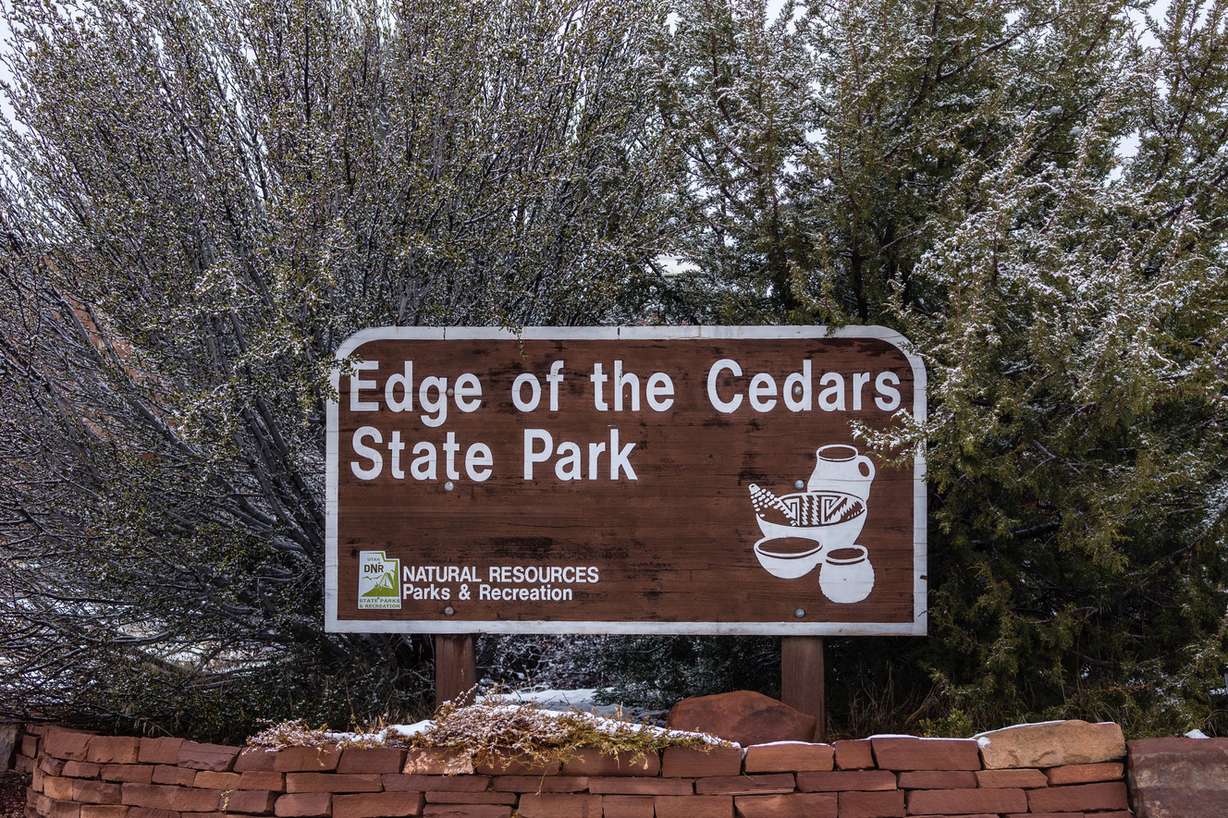 "What archaeologist call the material culture, the artifacts that the people that lived in those ruins, this was the stuff that they used in their daily lives, from pots to sandals and all sorts of things. It's a fantastic array of materials there for people to look at," Smith said.
The museum was first built in 1974, long after many of the best archaeological treasures of Cedar Mesa and its canyons had been gathered and shipped off to museums across the globe. Fear of further loss spurred a grassroots preservation effort.
"Seeing big, typically eastern museums come out that sponsor archaeological digs and all that stuff go back to places like the Peabody and the Carnegie and so forth back east somewhere," Smith said. "A strong desire to keep it there locally and serve as a tourism draw was what led to the initiative that created that museum."
With a major upgrade in 1992, Edge of the Cedars also became an accredited repository for artifacts gathered in Grand and San Juan Counties. Today it provides an opportunity for interpretation of the lifestyles once lived by prior cultures in the region.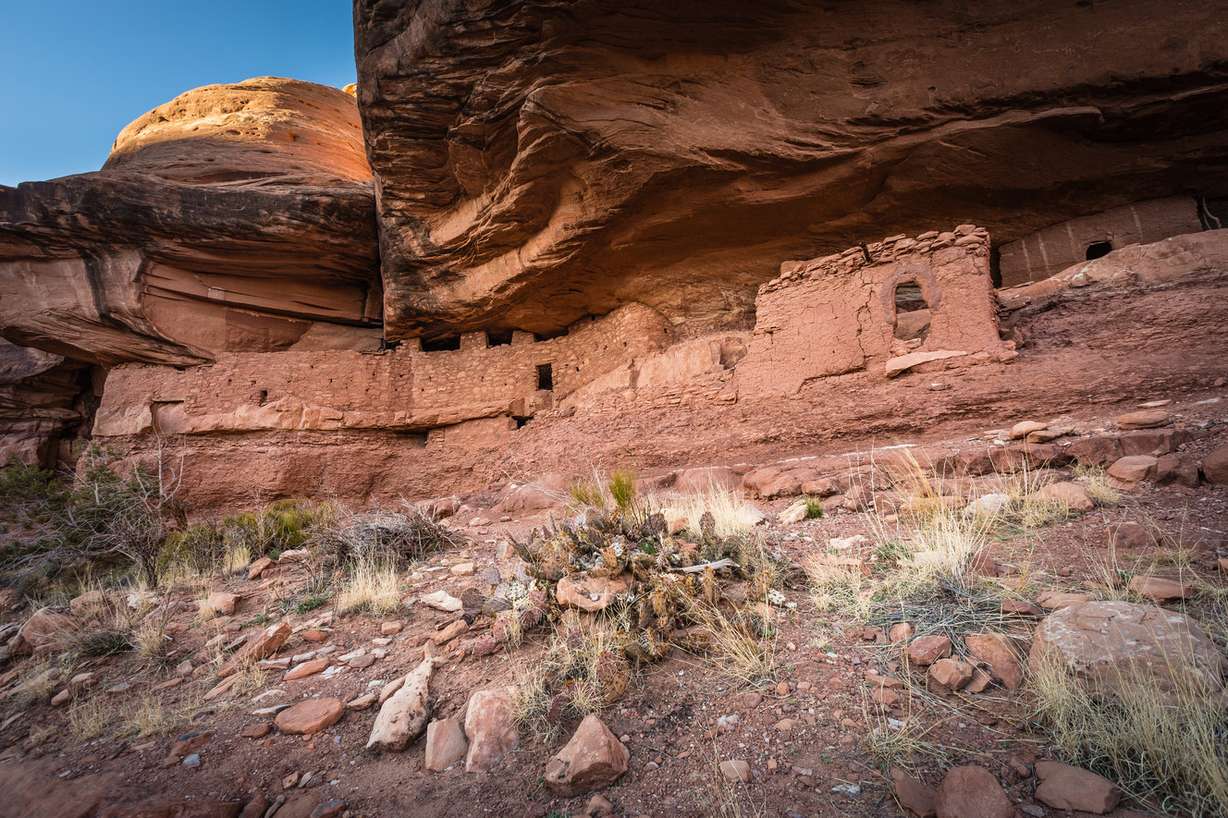 Utah State Parks' sister agency, the Division of Wildlife Resources, issued a statement shortly after the monument's creation. It said DWR hoped the management plan would continue to allow sportsmen access to land within the monument.
It's a valid concern for people like Randy Pixler of Cortez, Colorado. He owns Black Timber Outfitters, a hunting guide company.
"At best it becomes very difficult, at worst it causes me to end my business," Pixler said. "I don't know what the answer is and won't for a little while."
Black Timber Outfitters focuses exclusively on DWR's San Juan, Elk Ridge unit, which has a similar footprint to the new monument. It's where for 13 years Pixler has helped clients track game including deer, elk, bear, mountain lion and desert bighorn sheep. He said some people wait 10 or 20 years for a chance to hunt there.
As difficult as the uncertainty is for Pixler, he feels it's even worse for cattle ranchers or other San Juan County residents who are even more dependent on the land.
"I can understand the frustration coming from these people," Pixler said. "In their eyes, potentially their livelihood is coming to an end."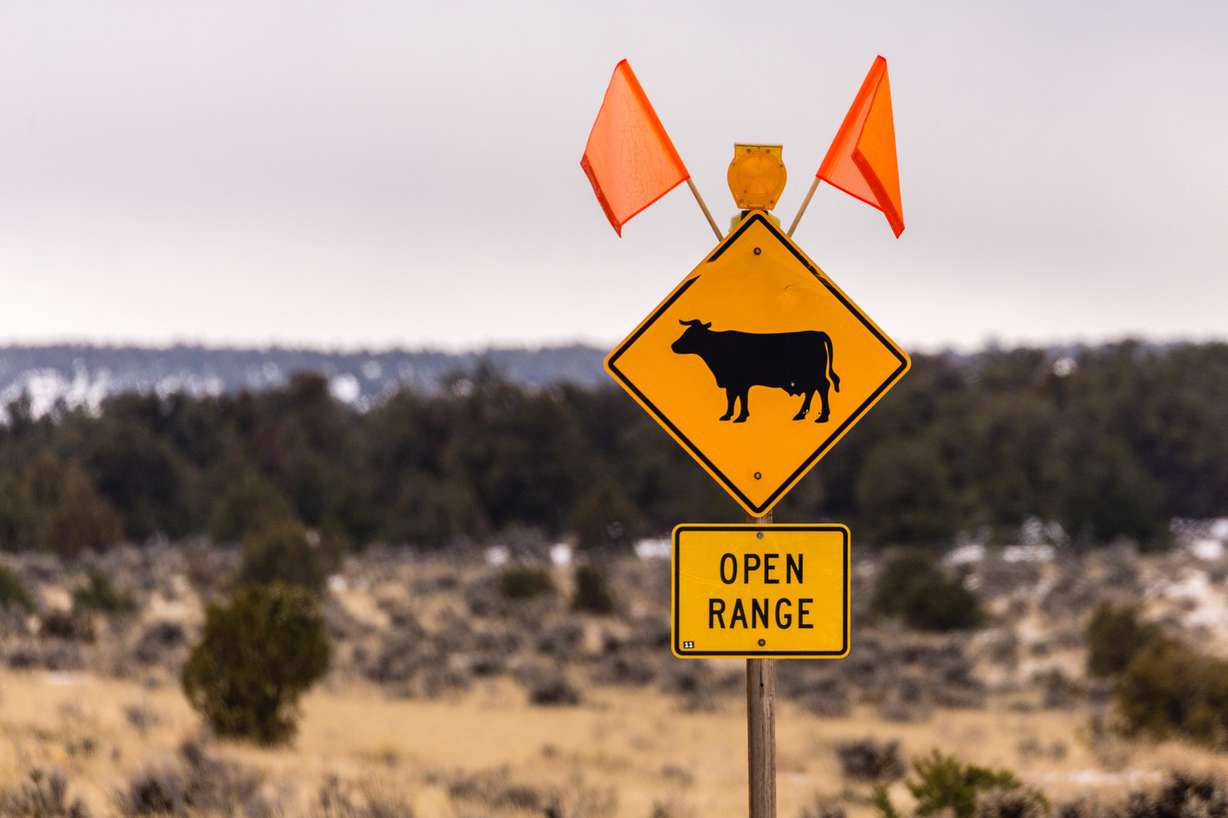 Manti-La Sal National Forest Moab/Monticello district ranger Michael Diem also understands the anxiety.
Diem doesn't expect hunting on the monument to change, at least not significantly. The language of President Obama's declaration makes clear the Utah Division of Wildlife Resources is to maintain its jurisdiction over fish and wildlife within Bears Ears.
"We also see a lot of climbing, hiking and off-highway vehicle use on designated trails," Diem said.
A key and potentially contentious piece of the planning process will involve the creation of a transportation plan. It will spell out which off-road routes and trails are to remain open, which roads should be improved to provide easier access and what, if any, routes should close.
"Travel will continue on designated roads and trails, which is not really any different from what we have in place," Diem said.
Closure or redirection of some routes could potentially come though, in an effort to protect sensitive archaeological sites from damage. Mechanized vehicles will remain banned within the Dark Canyon Wilderness.
There are few established campgrounds within the monument. Much of the camping in the region occurs at-large or in the backcountry. Currently, fees and permits are required for some overnight uses, such as backpacking in the Grand Gulch. Decisions about any future rules affecting camping or access to specific ruin sites are yet to be made.
Torres, the acting associate director for the BLM in Utah, said all parties want to make sure those decisions are guided by input from the people who will be most impacted.
"We are trying to figure out ways to have meaningful dialogue and discussion with all our partners," Torres said. "We'll be throwing that net out very broadly to try to include people and, of course, be sensitive to the issues and concerns from local, state and national perspectives."
The promise though rings a little hollow for Randy Pixler.
"Supposedly this monument wasn't supposed to happen without public input," Pixler said. "I feel like the input that was given, especially at a local level, wasn't even remotely listened to, so how should I expect any different?"
×
Photos
Related Stories