Estimated read time: 2-3 minutes
This archived news story is available only for your personal, non-commercial use. Information in the story may be outdated or superseded by additional information. Reading or replaying the story in its archived form does not constitute a republication of the story.
Drive across the state and you'll see plenty of dangerous debris strewn across the roadways, everything from coolers and hubcaps to refrigerators and televisions. That debris can be deadly. But the state plans to do something about it.
Whether you're headed camping, helping your mother-in-law move, or hauling a load of gravel, be aware that state troopers this weekend will crack down on unsecured loads.
Senior Trooper Rick Oaks sees junk on the road all day. One motorist was headed for fun. Trooper Oaks wanted to make sure nothing got away from the pickup before the pickup got where it was going.
"Barbecues, mattresses, fridge, anything that someone decides they need to transport are potential items that can end up on our roadways," he said.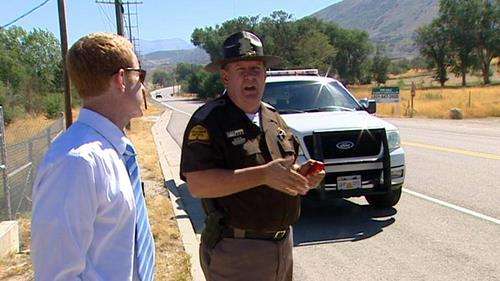 We haul camping and sports gear, materials for home projects, appliances and furniture. Too much of that stuff ends up on the roads.
"Just take a few seconds more to make sure it's done properly," Oaks suggested.
State statistics show 30 lost loads a day across Utah that cause 500 crashes a year. Three months ago, the state rolled out the "Litter Hurts" campaign: your cargo, your responsibility. New fines penalize you up to $250 for littering and $500 for lost debris.
Nile Easton of the Utah Department of Transportation (UDOT) explained, "When you're driving 65 miles per hour and suddenly you have a refrigerator rolling down the road, it causes big problems."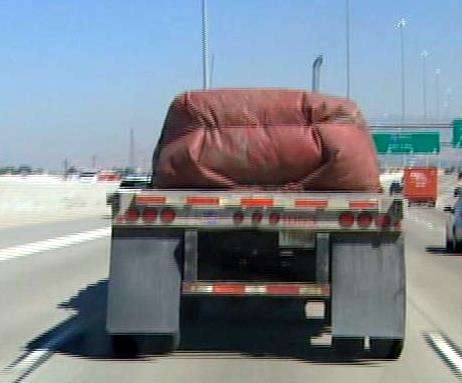 As part of the campaign, troopers are handing out straps to help motorists get their loads secured.
Some sod needed to be secured. Five minutes later, the trooper dragged somebody else's sod off the interstate. Another driver caught a truck tire tread right in the windshield. Whatever the source, litter can hurt.
"It doesn't take much time to tie down a load," Easton said, "but it sure saves a lot of time for everyone else who is impacted."
Since the campaign started, the state has seen less debris on the roads. It's some progress, but as we saw today, there's still a long way to go.
E-mail: jboal@ksl.com
×
Most recent Utah stories