Estimated read time: 2-3 minutes
This archived news story is available only for your personal, non-commercial use. Information in the story may be outdated or superseded by additional information. Reading or replaying the story in its archived form does not constitute a republication of the story.
PROVO — Calvin and Brooke Williams walked through the doors at Utah Valley Hospital on Sunday with just two members of their family.
They will be walking out with three later this week.
It all started Sunday morning when Brooke suffered seizures. The couple rushed to the hospital only to find out what triggered them was the biggest surprise of their lives.
"I just honestly stared at her and didn't know," Calvin Williams said.
The first moments of fatherhood were a complete blur for the 27-year-old man.
"Just a whirlwind," Williams said. "It's been crazy. I've had every emotion, really."
The new father said when he brought his wife to the hospital after she had several seizures Sunday, doctors were baffled.
"So they did blood work. The guy came back and said ... 'This level is common with someone who is pregnant,'" Williams said.
A sentence the couple thought they would never hear.
"When Brooke was a little girl, she had a brain tumor (and) they told her that she of course wouldn't be able to have kids," Williams said.
In the blink of an eye, that all changed. Their new baby girl is proving doctors wrong.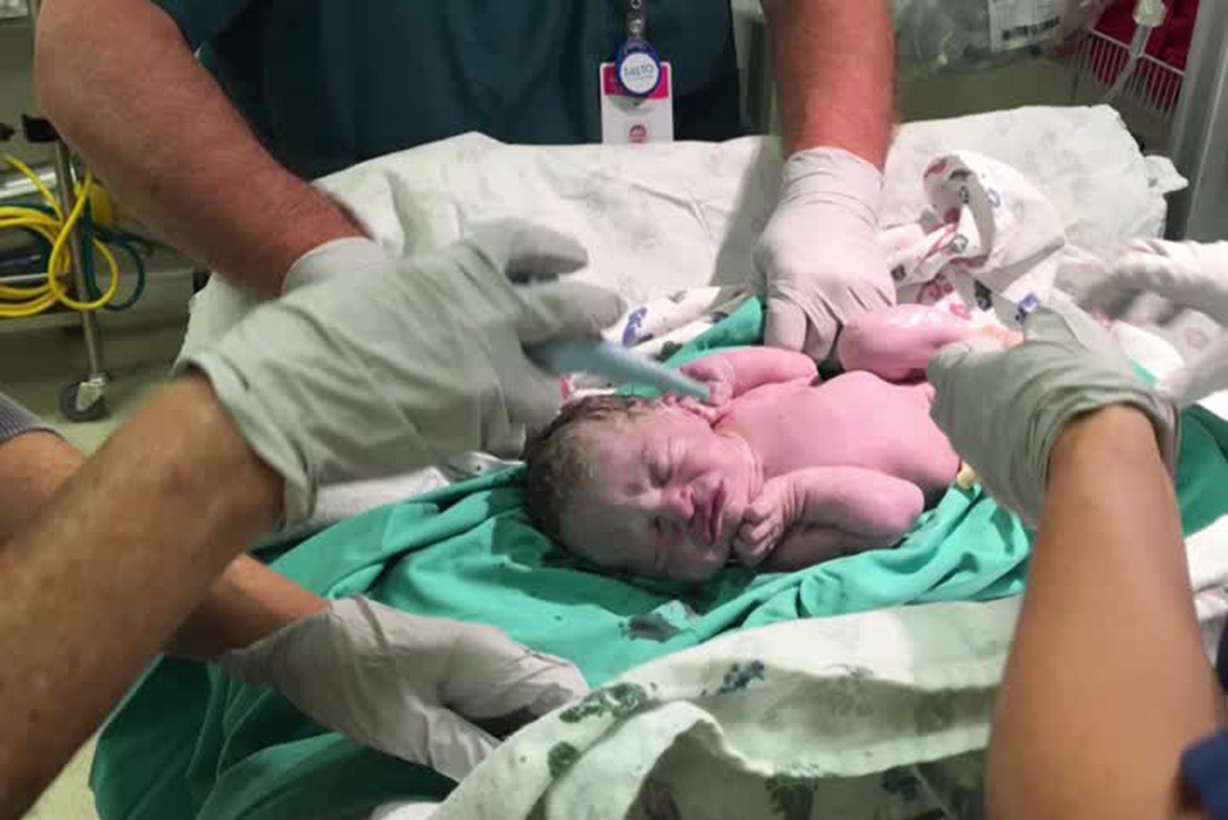 "It's crazy, it's a miracle," Williams said. "Without any prenatal care, being a month early. She's 5 pounds 8 ounces, 18 inches long and she's great."
Williams said for those who are skeptical about his wife not knowing she was pregnant, "She never had any sickness. She never felt her stomach move. Me and my wife are the ones that make fun of those people."
A GoFundMe account* was created to help the Williams with expenses.
---
*KSL.com does not assure that the monies deposited to the accounts will be applied for the benefit of the persons named as beneficiaries. If you are considering a deposit to the account, you should consult your own advisors and otherwise proceed at your own risk.
×
Photos
Most recent Utah stories