Estimated read time: 2-3 minutes
This archived news story is available only for your personal, non-commercial use. Information in the story may be outdated or superseded by additional information. Reading or replaying the story in its archived form does not constitute a republication of the story.
SPRINGVILLE — The Utah Wildlife Board stepped into the fray over a possible monument designation in southeast Utah, voting unanimously Tuesday to voice its opposition in a letter to Interior Secretary Sally Jewell.
In the letter, the board asks Jewell to recognize and respect rights of hunting, fishing and trapping.
"As you evaluate proposals from various interest groups requesting a change in management for the Bears Ears area, please consider the state's historical conservation success and the area's importance to wildlife and wildlife-based recreation," the letter reads.
As the pressure mounts for a possible 1.9 million Bears Ears monument, Utah Division of Wildlife Resources Director Greg Sheehan told board members it is important for the state to express its desire to retain management authority over wildlife populations.
The letter was discussed at the board's meeting in Springville, where Chairman John Baer said he's been deluged with communications from concerned members of the public.
"I've been slammed with emails, phone calls and text messages from people who would be seriously affected by the Bears Ears monument," he said. "I thought it would be important as a board to go on record with this issue."
Baer, in fact, directed that the letter have stronger wording to reflect the board's opposition to any new monument in the region.
The letter notes thriving populations of desert bighorn sheep, mule deer, Rocky Mountain elk, wild turkey, cougar, black bear and Colorado River cutthroat trout.
"It is important that the state of Utah manage its wildlife resources if we are to continue seeing robust populations and high-quality wildlife recreation the area is known for," the letter states.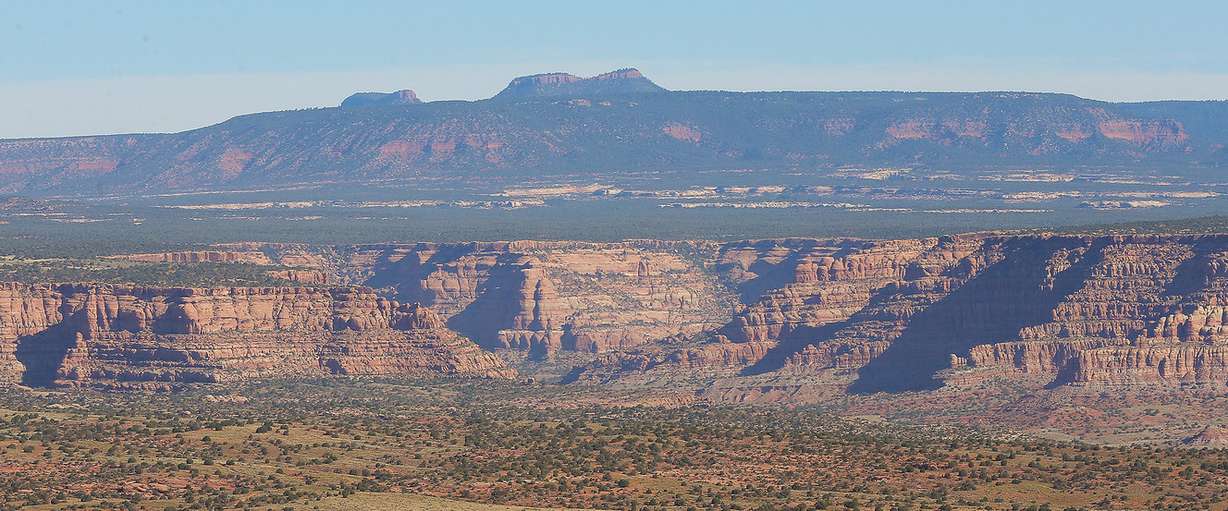 The board stressed that the state must be allowed to continue key conservation practices such as transplants, habitat improvement, watershed and habitat restoration, and the installation of wildlife water facilities such as guzzlers.
The authority of the state to continue its management role over wildlife resources was not altered with the Grand Staircase-Escalante Monument designation in 1996, the letter notes.
The board said, however, that should a change in land management for the Bears Ears region occur, "it is imperative that state wildlife authority be similarly preserved."
Sheehan said it is unclear at this point how co-management of a new monument involving Native American tribes might impact the state's responsibility over wildlife resources. He noted, however, that the state's regional wildlife officers in the area have a good relationship with Native American tribes.
×
Photos
Most recent Utah stories