Estimated read time: 1-2 minutes
This archived news story is available only for your personal, non-commercial use. Information in the story may be outdated or superseded by additional information. Reading or replaying the story in its archived form does not constitute a republication of the story.
A handful of Democratic delegates still consider themselves loyal Hillary Clinton supporters. And a few of them, including a delegate from Utah, plan to show their support for her this week.
You can be assured that it is an Obama-Biden ticket for the Democrats this year. But a lot of Hillary Clinton supporters feel strongly that they should acknowledge her at the convention, too.
Yesterday, Sen. Clinton announced she will release all her delegates to Sen. Obama on Wednesday in the name of unity. For most of the hundreds of Clinton delegates who were waiting for the OK, that was enough.
But for Utah Democrat Jordan Apollo, there is something more. He and a handful of others plan to vote for Clinton during the roll call vote later this week. In the final voting, he will support Obama. But he wants to send a message.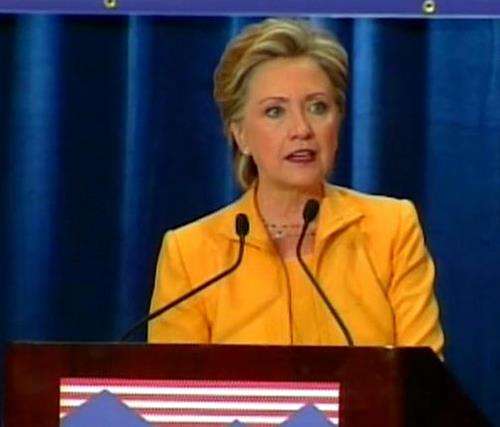 "It's about who's going to be best for our country. I take my voting very seriously in November. It is about who's best for the country. I worked for Sen. Clinton because I felt she was the best candidate at that time. I feel Barack Obama is the best at this time," he said.
Apollo says he is keeping his word to the people who supported him as a delegate to support Clinton. But most of the other Utah Democrats we talked to have already decided to vote Obama all the way.
His loyal support for Clinton has kept Apollo busy doing interviews with radio stations and cable news networks.
The delegates have only been together in the Pepsi Center since shortly after 4 p.m. There is lots of excitement to formally nominate Barack Obama as their candidate, this week.
E-mail: rpiatt@ksl.com
×
Most recent Utah stories