Estimated read time: 2-3 minutes
This archived news story is available only for your personal, non-commercial use. Information in the story may be outdated or superseded by additional information. Reading or replaying the story in its archived form does not constitute a republication of the story.
The boom in the oil and gas industry is rekindling a bitter controversy from the 1990s. The issue is whether to pave a road through a vast area of eastern Utah where there is no pavement.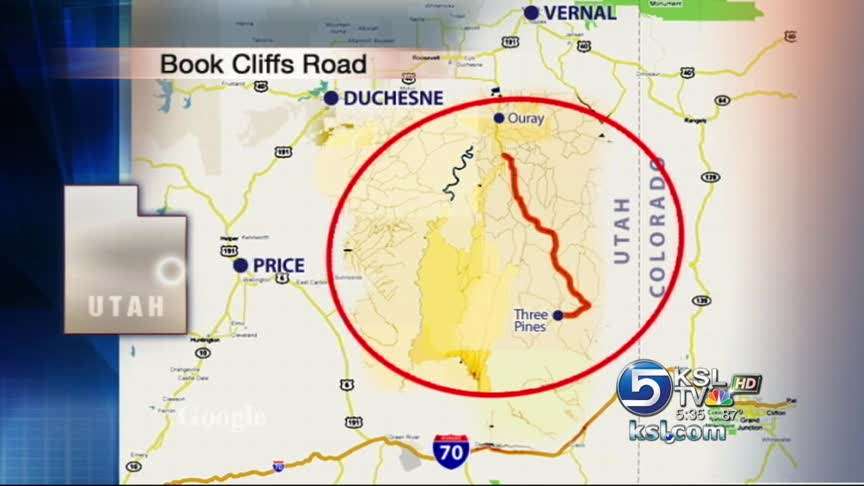 It's a looming battle over the "Book Cliffs Road."
There's already a maintained gravel road through the Book Cliffs called Seep Ridge Road. The proposal to pave it helped spark an upheaval in Grand County politics years ago, and the idea was torpedoed. That was then. This is now.
Today's energy boom is boosting a proposal that went down in flames in the 1990s. It's a plan to pave a road into the heart of the Book Cliffs region. State trust land officials just kicked in an investment of $100,000 for engineering. They hope paving will stimulate the flow of energy dollars to the school trust fund.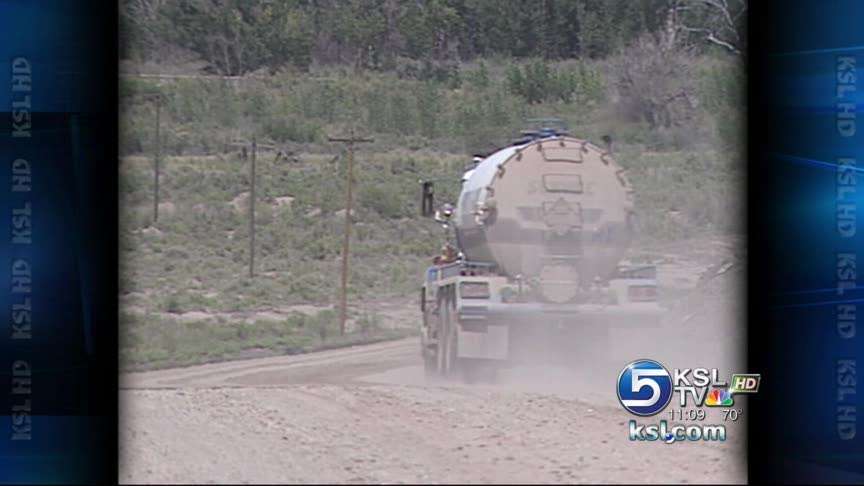 Kevin Carter, director of school and institutional trust lands, said, "We have oil shale. We have tar sands. We have traditional oil and gas in that area. One of the things that's hindering full development of those resources is transportation. There's just no good way to get those resources out of there."
The Book Cliffs region is between Vernal and Moab in eastern Utah. It's one of the largest areas in the state without a paved road. The proposal is to put down 48 miles of asphalt.
Steve Bloch, with the Southern Utah Wilderness Alliance, said, "Paving a road through the Book Cliffs would drastically change the nature of this very remote, wild landscape into one that is much more industrialized."
The southern part of the region is considered by many to have the state's best wildlife habitat. Existing energy development is mainly to the north in the Uintah Basin.
"Paving some parts of some roads in the heart of the basin itself might make sense," Bloch said. "But a road that would split the Book Cliffs in half essentially would be something that we would strongly oppose."
Backers say paving would reduce dust, and they claim the increasing truck traffic isn't necessarily a threat to wildlife.
Carter said, "It's way too fast right now for a dirt road. I don't think there will be faster traffic if it gets paved. There will just be safer traffic."
An oil-shale company also kicked in $100,000 for the design phase. Trust land officials claim the payoff could be hundreds of millions in energy royalties. Critics worry it would change the character of the land forever.
E-mail: hollenhorst@ksl.com
×
Most recent Utah stories