Estimated read time: 2-3 minutes
This archived news story is available only for your personal, non-commercial use. Information in the story may be outdated or superseded by additional information. Reading or replaying the story in its archived form does not constitute a republication of the story.
This week in California, Berkeley scientists claimed they've come a step closer to developing materials that could make people or objects invisible.
It's the magic of movie making when a whole spaceship cloaks itself in a transparent shield, becoming invisible, or Harry Potter who slips into a robe so nobody can see him. How would it be to slip on a specially designed fabric, becoming invisible as little or as much as you want?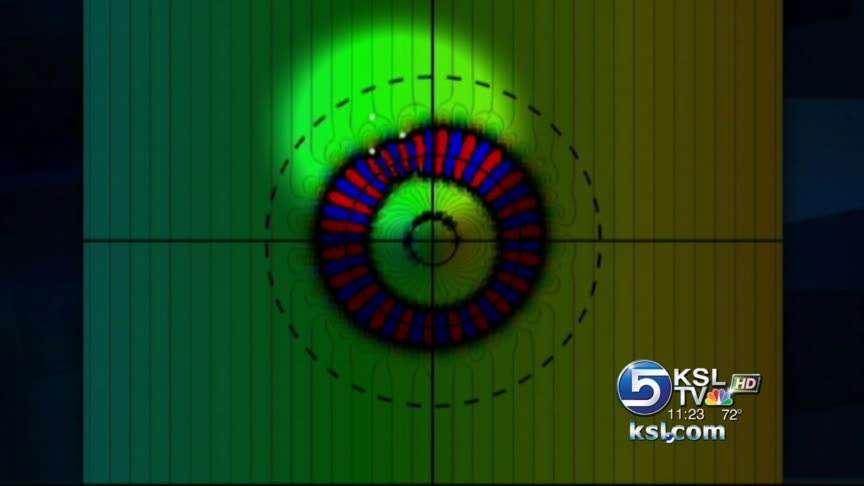 We're still a long way from being able to pull off in reality what we see on the screen, but researchers are seeing a few glimpses of what may be possible.
The more practical application of redirecting wavelengths of light could provide a new way of powering computer circuitry boards. But California researchers announced this week they have redirected light around their own artificially developed materials to cloak three-dimensional objects. Imagine, for security, cloaking a piece of a building.
Graeme Milton, a mathematician at the University of Utah, said, "Light would be bent around so no light would actually strike the building itself, and, conversely, no light would be able to get out. If you were standing in the building, you would not be able to see out."
Milton, along with Nicolae Nicorovici, Lindsay Bottom and Ross McPhedron, came up with their own concept of cloaking some time ago. In a simulation, as the object approaches the sphere, it disappears not because of the bending of light but because a unique super lens in the cloak makes the light reverse and actually travel backwards. It's sort of like the noise cancellation headphones passengers wear on airplanes. As the object moves out of the sphere, it reappears.
For spaceships and Harry Potter, the idea is still fiction, but in theory, possibilities are appearing a little at a time.
Invisibility is still elusive when you try to manipulate light. For example, while you might be cloaked for red light, blue light could make you reappear. There are a lot of puzzles still to be unraveled.
E-mail: eyeates@ksl.com
×
Most recent Utah stories