Estimated read time: 3-4 minutes
This archived news story is available only for your personal, non-commercial use. Information in the story may be outdated or superseded by additional information. Reading or replaying the story in its archived form does not constitute a republication of the story.
ESCALANTE — Toquerville photographer Alex Chamberlain hoped to catch an iconic view of a southern Utah slot canyon when he visited the Zebra slot near Escalante on Saturday. He felt overcome with awe when he first entered the narrow, winding gap in the Earth's surface.
The feeling didn't last because of what he and a friend found at the canyon's end. Someone had scratched the shape of a heart into the striped sandstone wall, along with the year 2016 and the names Kenny and Aryn.
"Other than that, the whole canyon is basically totally pristine," Chamberlain said. "It just boggles the mind."
The vandalism highlights a growing problem for the Bureau of Land Management and other land management agencies as previously little-known spots like Zebra see increasing visitation.
"It seemed like a symbol of just the sort of encroaching mass of people, that someday this place isn't going to feel as sacred and as pristine and isolated as it does now," Chamberlain said.
The Zebra slot, named for the alternating light and dark stripes marking its walls, falls within Grand Staircase-Escalante National Monument. It's accessed by the Hole in the Rock Road, a dirt road that leads to the spot where Mormon pioneers descended to the Colorado River on their way to San Juan County during the winter of 1879-80. The short canyon is a tributary of Harris Wash, which itself flows into the Escalante River.
Hikers and photographers prize Zebra over other Escalante-area slot canyons in part for its easy, non-technical nature and its picturesque walls.
Chamberlain shot a photo of what he found in the hopes of finding out who was responsible. The interagency visitor center in Escalante was closed by the time he made it back to civilization, so he instead posted the picture to Facebook.
"I'm asking people not to get into the spirit of internet shaming and not to go after these peoples themselves but to try to figure out who this is," Chamberlain said.
He urged people to share, saying the experience had left him feeling personally violated. Grand Staircase-Escalante National Monument public affairs officer Larry Crutchfield said it's a feeling more visitors are experiencing, as instances of graffiti increase across southern Utah.
"It not only offends other people, it's vandalism and it is illegal on public lands," Crutchfield said.
The Bureau of Land Management has received formal reports of the vandalism in Zebra and dispatched staff to investigate.
Crutchfield called the heart-shaped mark a loving gesture, but an inappropriate one.
"There can be fines and restitution that could come about," Crutchfield said.
Repairing the damage is not easy work, either. The BLM invests time sending staff to areas affected by graffiti, in the hopes of discouraging copy-cats. Last year, Grand Staircase-Escalante workers removed 1,200 square-feet of graffiti.
"They spent thousands of hours last year using wire brushes, spray bottles even toothbrushes to painstakingly remove painted images, scratched and carved images," Crutchfield said.
Chamberlain hopes people who see his photo will not take matters into their own hands. Still, he wants to see justice served.
"Whoever did it, whoever was there I would think within the last few days and felt the need to etch that in there, needs to make some form of restitution to the people because those are our public lands," Chamberlain said.
The Bureau of Land Management encourages people who witness or discover vandalism in places like Zebra Canyon to contact the national Archaeological Resources Protection Act hotline at (800) 227-7286.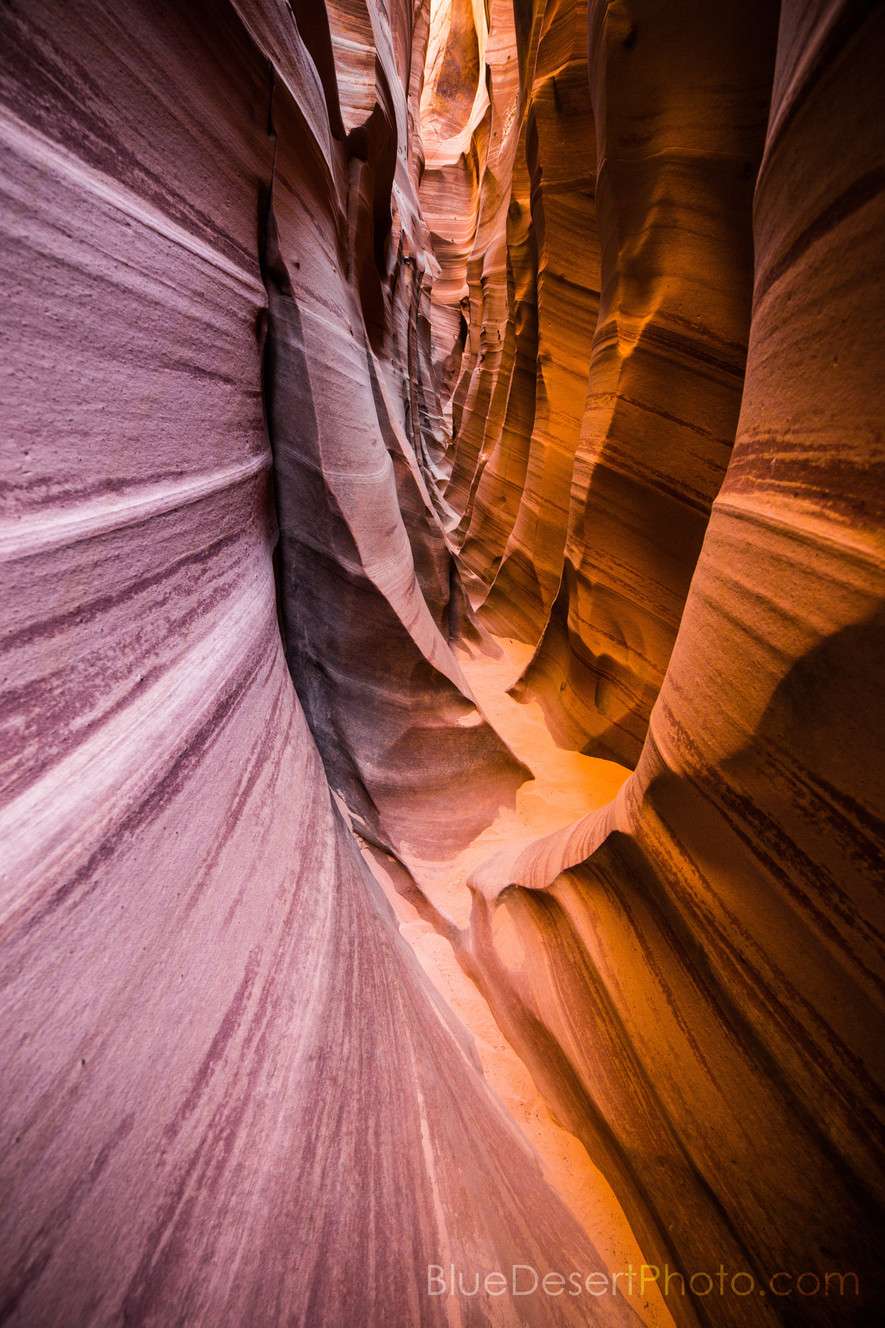 ×
Photos
Related stories
Most recent Utah stories