Estimated read time: 4-5 minutes
This archived news story is available only for your personal, non-commercial use. Information in the story may be outdated or superseded by additional information. Reading or replaying the story in its archived form does not constitute a republication of the story.
SALT LAKE CITY — After the birth of her youngest child, doctors informed Tiffany Parrish that she would be unable to have more children.
This news was heartbreaking because she desired to have more children. It required considerable prayer for her to work through it, she said, but eventually her loss turned into love for babies and her ability to see them through the lens of what they truly are: absolute miracles from heaven.
This gift has shaped Parrish's photography hobby into something particularly special — she specializes in newborn photography that is unlike any you have seen before.
Parrish says these newborns that come into her photo studio are spiritual sons and daughters of God. And that during her three-hour session, posing and looking very closely at each infant, you can really feel that he or she comes with his or her unique spirit.
"I feel the love from a Heavenly Father who created this tiny human and with every single breath, eyelash, finger, toe, cry and grin," she said. "There is no doubt that he is real and he is a wonderful loving Father in Heaven who created all things.
The unique thing about Parrish's clients is that each newborn has never existed before and there will never be another one like him or her ever again. Parrish has the privilege of capturing how they looked when they were newly born and it is as if each photograph is a celebration of their arrival.
She loves to interact with the parents at her photo sessions. She says that she can see the change in the parents' eyes as they bring their baby into the studio. They are filled with so much love and joy for this tiny new person they now have as part of their family. The studio is filled with overwhelming love for the babies that Parrish cannot help but fall in love with them. She says it is this love that helps to fill the void of the grief that not being able to have more children gives her.
Most people do not realize how difficult it is to capture these stunning photographs of newborns. Posing newborns is huge because photographers want to be able to capture the natural posture of the baby while also composing a beautiful photograph showing the baby's face. It requires a lot of patience.
Typically, Parrish uses a heater in the room so that the baby stays at a comfortable temperature. There is a lot of snuggling to help the baby feel secure and fall asleep. She uses a white noise app, and often the mother helps her to keep the baby calm. Although she says sometimes the fathers can be a little protective and that can get in the way of the session.
"I've had dads literally pick up the baby during my posing technique. Dads are the hardest," she said.
Of being a mother and balancing photography, Parrish says many parent photographers out there get buried so deep in a hole of having to edit that it takes over their life. She says the trick is not learning to balance family and photography, but always prioritizing family first. She says that she has never used a babysitter to watch her children so she can work.
If she has to leave her children, she makes sure it works with her husband's schedule to be with them. Also, she schedules sessions when her children are in school and tries to accomplish all her editing then as well. This has meant that she accepts fewer clients, but she says that it is worth it to not miss out on valuable time with her family.
While being a mother comes first and that is her preferred title, Parrish feels very fortunate to be able to do newborn photography – a craft that she absolutely loves. Having that creative outlet and form of expression has enhanced her as a mother. She uses her talent in design and love for newborns at the same time, helping her feel more complete and has a direct, positive effect on her mothering. Recently, Parrish moved into a new home that she and her husband built, and she is enjoying having her studio set up the way she wants in her home.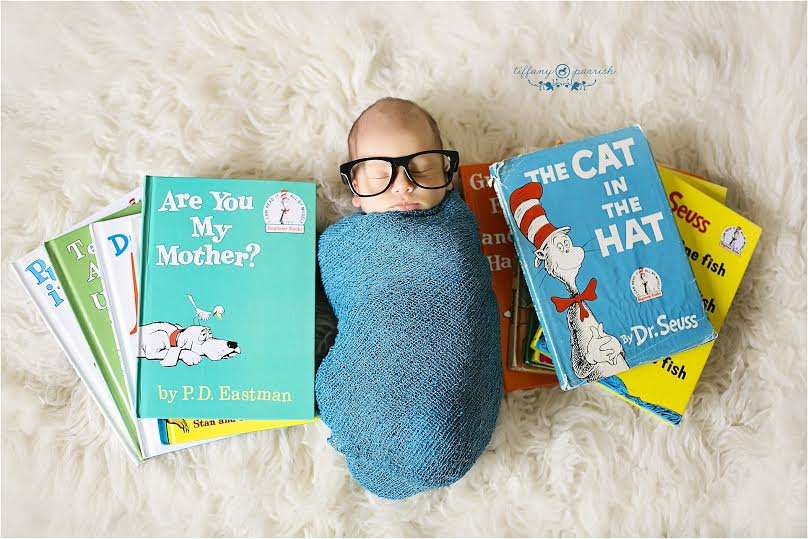 ---
Alicia Walters is hopelessly in love with her Mr. Darcy and their four children, including identical twins. Alicia published "Motherhood or The Widening Gap Between Showers" - a humorous memoir of motherhood. Follow Alicia Walters Blog on Facebook and Instagram.
×
Photos
Related links
Related stories