Estimated read time: 4-5 minutes
This archived news story is available only for your personal, non-commercial use. Information in the story may be outdated or superseded by additional information. Reading or replaying the story in its archived form does not constitute a republication of the story.
SALT LAKE CITY — Moving to a new country can be challenging under the best of circumstances, but for those forced to flee their homeland under life-threatening conditions, their plight can be frighteningly daunting.
The Utah Department of Workforce Services has developed programs to help those forced into exile to adapt to their new surroundings and cultivate a sense of belonging in their adopted home.
Dominic Raimondo, 27, was born the youngest of 12 children to his parents in South Sudan right in the middle of a brutal civil war. In 2004, as the conflict raged on, his parents and several of his siblings were killed. He was able to escape by running into the nearby bush along with several other survivors.
With no other choices available, the group embarked on a perilous 600-mile trek to cross the border into neighboring Kenya. Several people died during the journey due to starvation, illness and animal attacks, he explained.
In Kenya, they were taken to a United Nations compound until Raimondo was eventually moved to the U.S. He lived in Syracuse, New York for eight months before finally settling in Utah.
Today, Raimondo has a full-time job and is working toward his associate's degree in business at Salt Lake Community College. He said the state's programs to help refugees have done a lot to support the needs of those whose lives have been forcibly uprooted and turned upside down.
"It's getting better compared to a few years ago," he said. "With Utah having programs that help refugees, it will help change (everything) and make them feel more welcome."
On Saturday, DWS hosted an event at the Utah Refugee Education & Training Center in Salt Lake City. Area residents who were interested in volunteering met with refugee service providers and other nonprofit organizations to learn about the various opportunities available to serve and help refugees who have resettled in Utah.
A refugee is a person who fled his or her country of origin and is unable to return due to persecution based on religion, race, nationality, political opinion or membership in a particular social group, explained Gerald Brown, director of the Utah Refugee Services Office. About 1,100 refugees settle in Utah every year, he added, with most coming from Burma, Congo, Iraq, Somalia and Syria.
"Utah has always been welcoming, but we're getting better now at providing services than we were 10 years ago," he said. "But to do a good job, we need the mainstream community to be in it with us."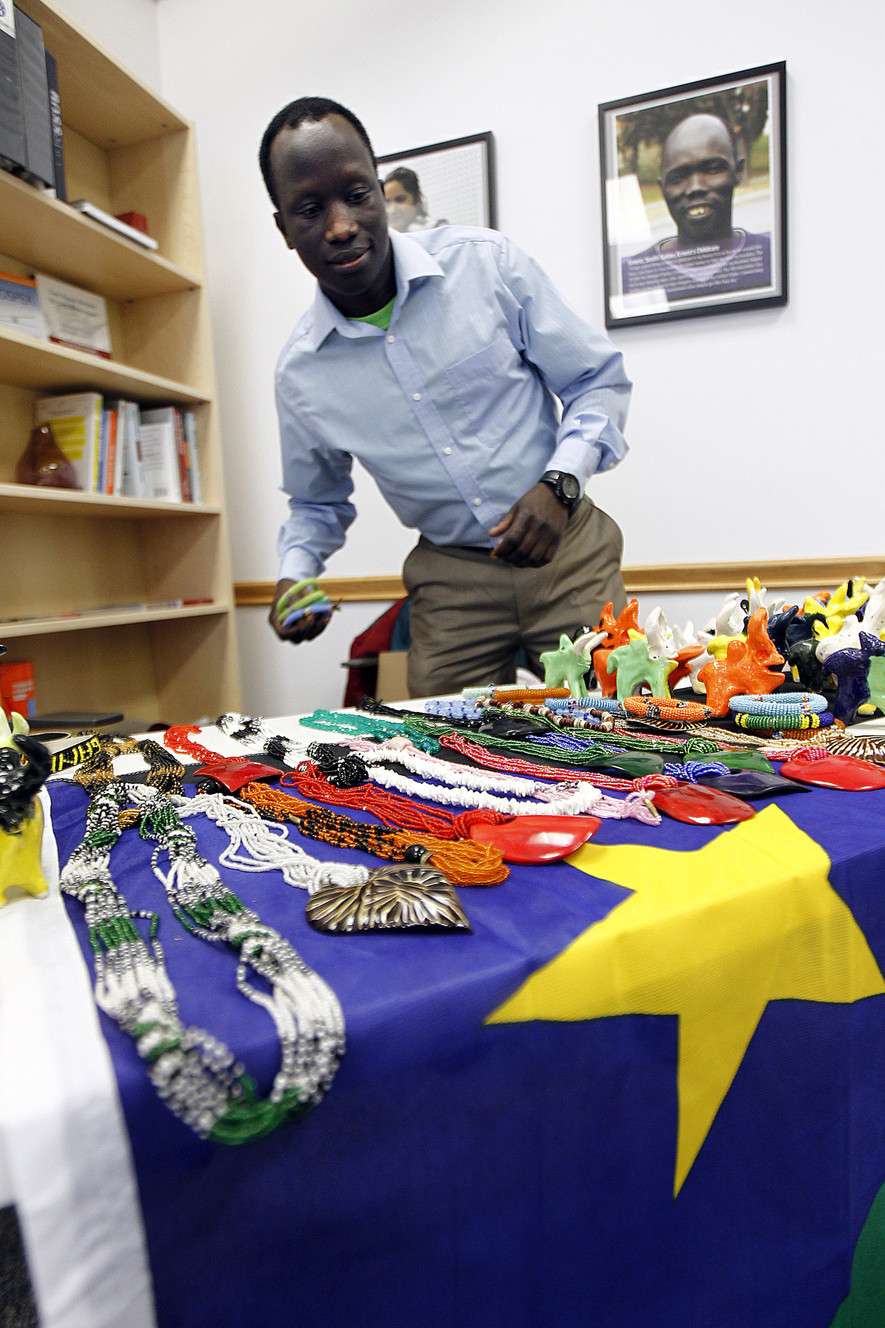 Brown said volunteers are needed to donate their time and skills toward helping through one-on-one and family mentoring, English language tutoring, K-12 tutoring, financial planning and Eagle Scout projects, among various activities.
He also noted that many refugees find themselves isolated in their new communities without a single American friend. Speaking to an audience of about 60 people during an introductory forum at the event, he implored potential volunteers to forge relationships with a refugee or a family to help them become familiar and comfortable in their new environment.
Among those in the audience for the first forum was Riverton resident Heather Joosten — along with her teenage daughter and family friend — who said she was interested in helping and learning more about refugees in an effort to dispel what she believes are misguided notions that are prevalent today.
"There is so much on (social media) that you read and so many people who don't understand refugees, I thought I should come out to volunteer and "spread the word," she said.
Joosten said she would like to offer her time to youth enrichment and education.
"I want to work with kids,m because they are the ones who will be here long-term," she said. "We are looking at volunteering a couple of times a week reading with them."
Olivia Joosten, 14, said she wanted to help people who "have gone through a lot of hard stuff" in their lives that she has never had to experience.
"I want to help them get to know the country, the state and to make friends so they can have somebody to talk to," she said.
Similarly, Abbi Austin, 15, said helping kids her own age or younger with their education would be very rewarding.
"It's also a good learning experience for us as well as them," she said. "(In addition), I want to get more people involved to help (the refugees) and not focus on being selfish."
Contributing: Alex Cabrero
×
Photos
Related links
Related stories
Most recent Utah stories