Estimated read time: 3-4 minutes
This archived news story is available only for your personal, non-commercial use. Information in the story may be outdated or superseded by additional information. Reading or replaying the story in its archived form does not constitute a republication of the story.
SNOWBASIN — As one of the oldest ski resorts in the nation, Snowbasin Resort planned several activities and upgrades to celebrate its 75th anniversary during 2015.
Located about 20 minutes from Ogden, Snowbasin Resort was founded in 1940 and proclaimed "Ogden's winter playground" by the mayor of Ogden, according to Snowbasin Director of Snowsports services Andrew Barfield. The actual 75th anniversary of the resort was celebrated November 27, but the resort made several capital improvements over the summer and plans to host another celebration Jan. 30 with children's activities, live music and birthday cake.
The rental and ski school buildings were both remodeled and upgraded and the resort added an 11 million gallon reservoir to increase its snowmaking capabilities.
"It holds 11 million gallons of water so it extends our snowmaking capacity anywhere from 25-85 percent increase," Barfield said. "Basically, we get more runs open sooner as long as it's cold."
The new reservoir will increase water storage to the current snowmaking system, but it will not increase Snowbasin Resort's water usage, Snowbasin Resort director of marketing and public relations Tess Hobbs said in a news release.
The resort has 3,000 skiable acres that include 3,000 vertical feet. It also offers two magic carpets and nine ski lifts, two of which are gondolas and one tram. The majority of the ski lifts were installed right before the 2002 Winter Olympics in Salt Lake City, Barfield said.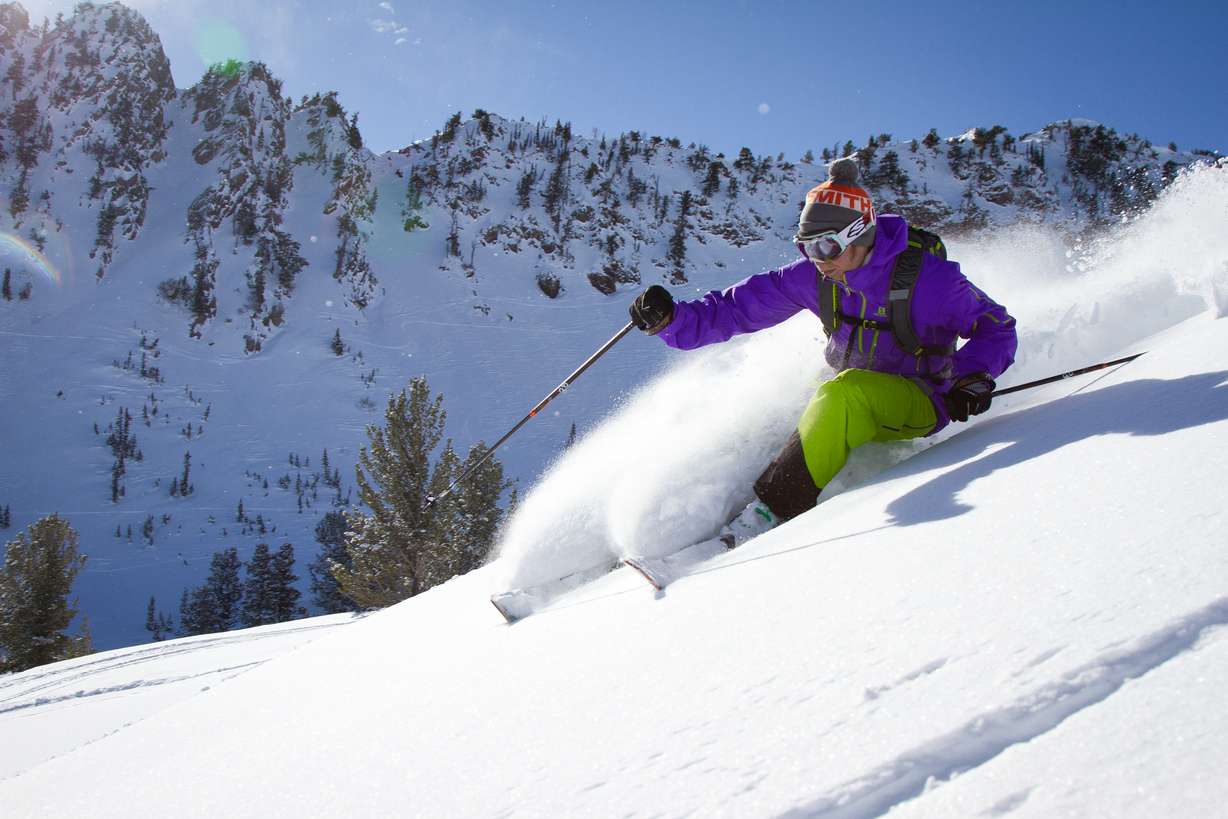 The resort also has a tubing hill that will Barfield said will hopefully open right before Christmas. The tubing hill has fives lanes and a rope tow system.
While the resort doesn't have any lodging on site, Barfield said there are several condos available for rent as well as a few hotels about 7 miles away at the base of Trapper's Loop. Snowbasin offers four all-mountain lodges that have a variety of cafeteria and restaurant food options.
Snowbasin Resort opened for the year on Nov. 25 and currently has a base snowfall of 62 inches.
"We have world class lodges and a beautiful mountain," Barfield said. "Just come on up."
While the current focus is skiing and snowboarding, the resort also offers a variety of summer activities. There are 26 miles of hiking and biking trails available that are all color coded and rated just like a ski run trail, Barfield said. Those trails also connect to an additional 50 miles of National Forest Service trails. The resort offers lift service for mountain bikers on Saturday and Sundays during the summer.
Starting in June, the resort also hosts a weekly BBQ and outdoor concert known as the Blues, Brews and BBQ. Local and national bands perform at the concert series, which are free to the public. The concert is held each Sunday evening.
Location: 3925 E. Snowbasin Road, Huntsville
Hours: There is no night skiing available at the resort. Day hours run from 9 a.m. to 4 p.m. every day.
Price: Adult lift tickets for ages 13 years old and up are $99. Lift tickets for youth from 7-12 are $49. Lift tickets for seniors 65-74 are $79. Lift tickets for ages 75 and up are $29. Kids under 6 years old ski for free.

×
Photos
Most recent Utah stories