Estimated read time: 6-7 minutes
This archived news story is available only for your personal, non-commercial use. Information in the story may be outdated or superseded by additional information. Reading or replaying the story in its archived form does not constitute a republication of the story.
SALT LAKE CITY — If not for the grim avalanche forecast, Tom Carter would be spending the week skiing Utah's backcountry.
Instead, he spent Monday browsing new gear and visiting with friends at Wasatch Touring, a long-standing backcountry equipment store downtown.
"Right now, the snowpack is about as dangerous as it gets, I think," the retired University of Utah professor said as he perused alpine touring boots. "If not, I think we all would probably be skiing. … You can still find some safe places. I think some friends of ours went out today, but today is a day to maybe study it more rather than ski it."
As Utahns are preparing to tuck new snow gear beneath their Christmas trees, the Utah Avalanche Center is warning of a highly volatile snowpack heading into the holiday weekend. An avalanche advisory Monday warned of very dangerous conditions and a risk for both human-caused and naturally triggered slides in the mountains across northern and central Utah.
Coupled with the avalanche advisory was an announcement by the Utah Department of Transportation that backcountry roads in American Fork, Little Cottonwood and Provo canyons would close Monday evening into Tuesday morning for avalanche control efforts. In anticipation of the closure, Sundance Resort announced it was shutting down operations, including restaurants and stores, at 8 p.m. Monday.
A spate of avalanches after heavy snow last week sounded the alarm that Utah's snowpack is deeply unstable, said Mark Staples, director of the Forest Service Utah Avalanche Center. Now a new storm is dropping wet, heavy snow on top of the already weak base, a recipe for increased slides.
"We're going to have feet of snow, not inches of snow, and that will create some pretty big avalanches," Staples said. "With the anticipated weather and our anticipated avalanche conditions, I would stay very far away from avalanche runout zones."
Storms that moved into the mountains of northern and central Utah late Monday are expected to drop between 1 and 3 feet of snow by the end of the day Tuesday, with continued snow possible later in the week, according to KSL meteorologists.
Especially concerning for Staples is the risk of triggering avalanches on nearby slopes even while staying on flat terrain. He warns Utahns to avoid slopes steeper than 30 degrees — about the equivalent of a black diamond run at a ski resort — and to use the center's daily forecast to carefully plan which areas will be safe to visit before setting out. After that, it's important to stick to the plan, he noted.
"Once you get out, the snow is going to be deep, it's going to look really good," Staples said. "If the weather is nice, it's sunny and everyone's out, it will be tempting to get into terrain where you could trigger an avalanche."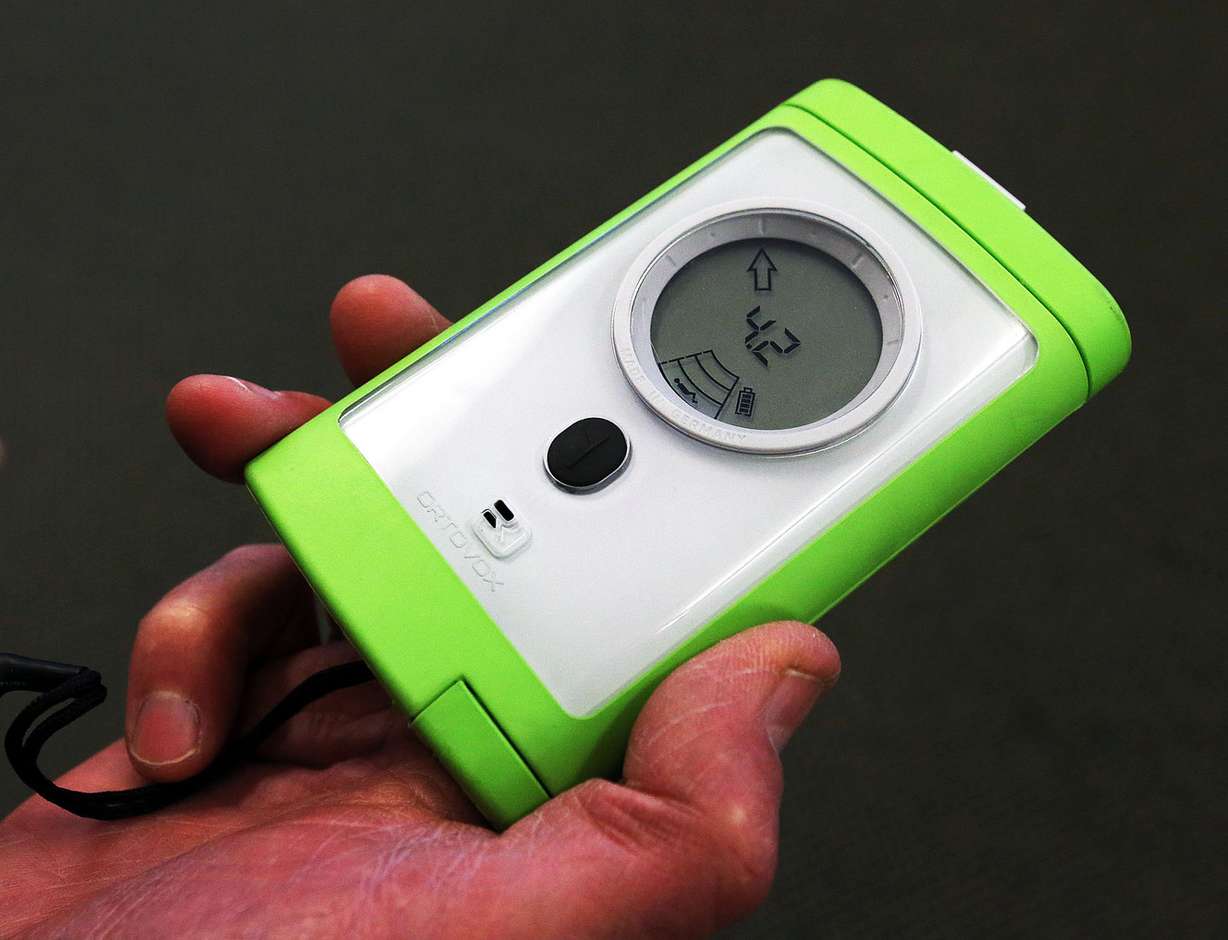 Staples also warned about crossing out of bounds from ski resorts, noting that while the snow on the other side of the rope may look just as safe as the snow in bounds, it can actually be quite dangerous.
"It all looks the same, it's all white, but there's a huge difference. The snowpack is completely different and the ski resorts have invested tons of time and money to reduce the risk of avalanches as much as possible, but you don't see that," he said.
For those who may be unwrapping backcountry gear this Christmas, the time will come when it is safe to head into the mountains to use it, Staples said. For now, however, the state's avalanche monitoring services are urging Utahns to stay out of the backcountry completely.
"It's going to take some patience," Staples said. "Over time, the snowpack might stabilize and we could get a green light, but it's not going to happen in the next week, that's for sure."
It was an instant love affair with the backcountry that led Minnesota native Dwight Butler and his brother, Charles, to open Wasatch Touring and settle in Utah 43 years ago.
Through the years, Dwight Butler has watched as more and more people going into Utah's backcountry are having the same experience, just equipped with increasingly better gear from the narrow, wooden cross-country skis he used to sell.
"We can remember when we started, and there's a learning curve so you need the right gear and you need to have the knowledge of where to go and how to be safe, and it's really good to have a group of friends who you trust," Butler said.
Alongside the alpine skis in the shop hang a number of packable snow shovels, probes and avalanche beacons. Even with decades of experience, Butler says he and his friends still do regular practices with the electronic beacons they carry, hiding one device in the snow and then challenging the others to find it.
"We want to be as fast as we can," Butler said. "If one of our friends gets buried, we want to have them out."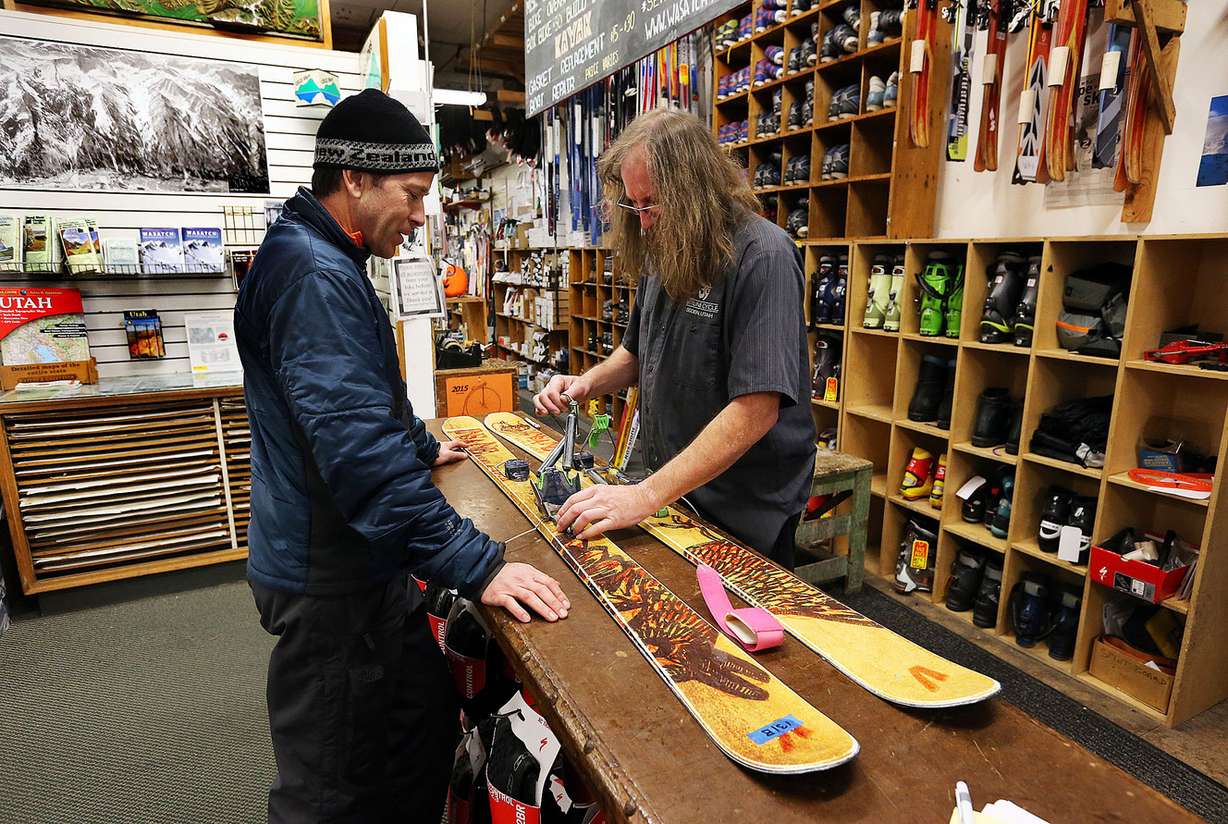 While Carter sometimes worries that the newest generation of alpine enthusiasts is taking more risks and seeking out more "extreme" terrain, he also believes they are increasingly prepared for emergencies.
"Now the gear is so good, and the culture is very much into the idea of pushing the envelope," Carter said. "What's really wonderful is seeing that a lot of the young kids now are taking the avalanche courses. They have the equipment … and they also know how to use (it)."
For those headed into the backcountry this winter, Staples also emphasized the benefit of avalanche safety education and training. Along with up-to-the minute avalanche forecasts, the Utah Avalanche Center website also offers a directory of trainings it offers and links to classes from other providers.
While there are more people than ever in Utah's backcountry, the number of avalanche-related fatalities hasn't spiked, Staples said. He hopes that's because more people are educating themselves, planning well and carrying appropriate safety gear when they set out.
"Over the last maybe 10 or 15 years, the total number of fatalities has been somewhat flat, but use of the backcountry has skyrocketed. … That would lead us to believe the rate has gone down, in very broad terms, and we want to believe that's because of avalanche education," he said. "It's encouraging to me to really push folks to take a class, that a lot of what's being taught is working and that through education we can prevent fatalities."
Contributing: Mike Anderson, Sam Penrod
×
Photos
Related stories
Most recent Utah stories