This archived news story is available only for your personal, non-commercial use. Information in the story may be outdated or superseded by additional information. Reading or replaying the story in its archived form does not constitute a republication of the story.
DRAPER — Every good story begins with a piece of the past. In this case, the past is found on a shelf in the back of an old shop behind John Bruce's home — a shop where everything is coated in a glaze of sawdust.
"The skin of it is quarter-inch eight-ply baltic birch," Bruce said, holding out a small piece of plywood. It's a piece of the infamous "Spruce Goose," the wooden airplane built by billionaire Howard Hughes.
Bruce's father, sporting a strong set of mutton chops in a framed photo displayed in the shop, actually worked on the Spruce Goose.
"He was a hobby woodworker his whole life," Bruce said. "When I was a Cub Scout, he taught me how to sharpen a knife, and the first thing I did was I whittled off a little piece of my finger."
Bruce inherited something from his dad — and the mutton chops run in the family.
"Family tradition," Bruce said, smiling with the same style of facial hair. "My brother has them, I have them — my sister doesn't."
Bruce's true inheritance was a love of the old craft of woodworking, which is why he practically lives in this enormous shop.
"I mean, if you've got a place like this, you want to play," he said.
Bruce is a man brimming over with stories — he says he's "plagued with stories." Some of those stories are on display, represented by small birdhouses on a piece of art he created.
"The time I spent in the Coast Guard, when I was a lighthouse keeper in Alaska," he said, pointing to different birdhouses. "This one represents when I got arrested in Yugoslavia for spying. Long story."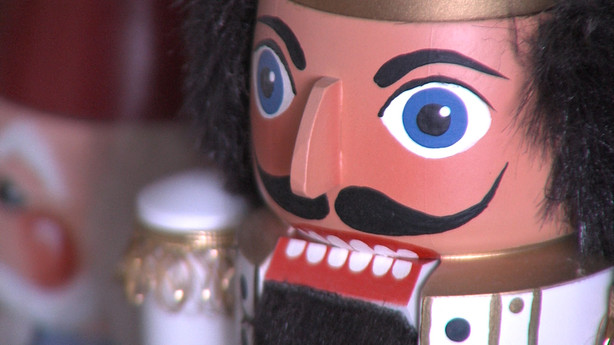 Now retired, Bruce's life is filled with quiet moments. He reaches for an old stereo, covered in a piece of plastic to protect it from the flying sawdust. He plays one of his favorite pieces, Tchaikovsky's "Nutcracker Suite," and gets to work.
Bruce takes pride in his work — he's a man who runs an industry of one.
"Just knocking off that little bur, they'd think that was sufficient," he said, critiquing the work of others, shaking his head while sculpting a piece of wood. "Not mine. That's one of the things that set my nutcrackers apart."
Bruce's story can be whittled down to one thing: nutcrackers.
"There's a number of people, when they start looking for a nutcracker to paint, they start searching the Internet, and usually my name is the one that comes up," he said.
Bruce spent years of his life making nutcrackers by hand. Even in retirement, he's still at it. He says it's a tradition that started with woodworkers in Germany.
"The Erzgebirge mountain range," he said, referring to the specific area. "They did mining there, and then when the mining kind of dried up, they needed something to do."
At some point, nutcrackers became a staple of the holidays, which makes this a busy time of year for Bruce.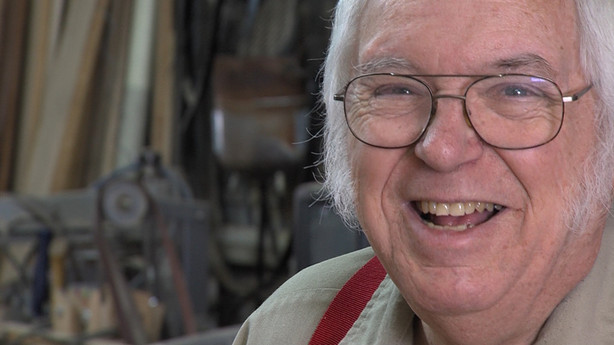 "Exactly why Christmas, I'm not positive," Bruce said, speaking of how the association came about. "Nuts were a common thing at Christmastime, and the need to crack nuts was a common thing."
There was a stong demand for these nutcrackers, creating a tradition. Much to Bruce's dismay, it's a tradition that's nearly dead.
"I am the only one that does this kind of work," he said.
Bruce stands alone, holding back the hordes of mass-produced nutcrackers.
"I don't admire them at all, because so many of them are kind of ugly looking," he said. "I mean, the ones from China are just … there's a place up in Washington that makes what they are calling nutcrackers, and I think, 'That is an insult to call that a nutcracker.'"
This modern day Geppetto crafts every Pinocchio by hand, and lets his customers bring them to life with their own painting. He has hundreds of varieties available on his website, and even takes custom orders.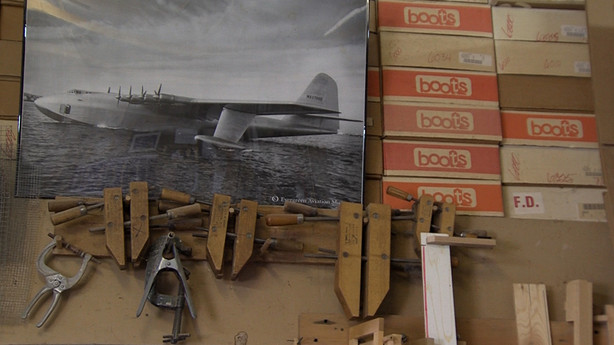 "The ones that want something that's really good that they will hand down, yes, they come to me," he said.
In many ways, Bruce's story is that of a man born in the wrong century.
"Not to dance on anybody's grave, but I've heard that Steinbach has basically gone bankrupt," he said. "They are the name in nutcrackers in the world, and here I am, still doing my little thing."
Every good story ends with a piece of the future — something uplifting, like a "Happily Ever After." But this is Bruce's story, and when it comes to handing down this old tradition, he doesn't have much to say.
"It'd be nice to see it preserved, but I'm not sure what you can look forward to down the road," he said. "I can't say I'm wildly optimistic, if you want to put it that way."
You can see some of the nutcrackers Bruce creates by visiting his website, Bruce's Woodworks.
---
Ray Boone is a photojournalist for KSL-TV. Contact him at rboone@ksl.com
×
Photos
More stories you may be interested in