This archived news story is available only for your personal, non-commercial use. Information in the story may be outdated or superseded by additional information. Reading or replaying the story in its archived form does not constitute a republication of the story.
SANDY — A missing mother. A runaway teenager. A visiting student who disappeared in broad daylight.
Three families searching for loved ones who vanished under very different circumstances met together Wednesday in a plea to the public for help. Leads in all three cases have run out, according to police.
The families were joined by Elizabeth Smart and her father, Ed Smart, asking that Utahns traveling for the holidays keep an eye out and contact police with any tips that could possibly rekindle the cases.
"No detail is insignificant, nothing is too minor," Elizabeth Smart said. "Even if you're not sure it was them, even if it's just a thought, just report it to your local authorities. You never know what will make a difference, what will bring Elizabeth, Macin and Nicole home."
Smart then spoke to the three missing individuals, Elizabeth Elena Laguna-Salgado, Macin Smith and Nicole Coletti Harris. She assured them of the love their families have for them and urged them not to give up hope.
"There is life after, after this," Smart said. "Please keep surviving, please keep doing whatever you need to do."
Elizabeth Laguna-Salgado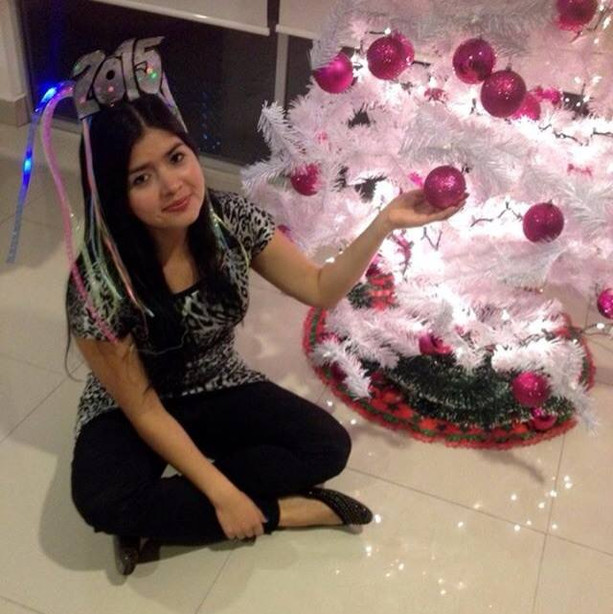 Elizabeth Salgado, 26, a student from Mexico who was studying English in Provo, was last seen leaving class at the Nomen Global Language Center, 384 W. Center, on April 16. She never made it back to her home at the Branbury Apartments, 449 W. 1720 North.
A community effort sprang up after the disappearance, supporting Salgado's family in a number of marches and public events to share Salgado's photo with the public. Meanwhile, a reward for information about Salgado has grown to $50,000.
Speaking in Spanish, Salgado's mother, Libertad Edith Salgado-Figueroa, said her daughter came to Utah full of optimism after serving an LDS mission to learn English and to be near others who shared her faith.
"We ask, please, to the entire community, to keep her in your prayers and your fasts, and help us share my daughter's picture," Salgado-Figueroa said through tears. "I don't want to go to my country without my daughter, Elizabeth Elena."
Rosemberg Salgado, Elizabeth Salgado's uncle, emphasized that some concern has emerged among Latinos that their legal status could be questioned if they approach police with information. The family promised Wednesday that they have no need to worry.
"(The police) are not worried about your legal status, they are worried about finding Elizabeth," Rosemburg Salgado said. "If this was your niece, you would want the whole world to help you out, you would want everyone to talk and tell the police department what you know."
Anyone with information about Elizabeth Salgado can call Provo police at 801-852-6210 and more information can be found at findelizabeth.org.
Macin Smith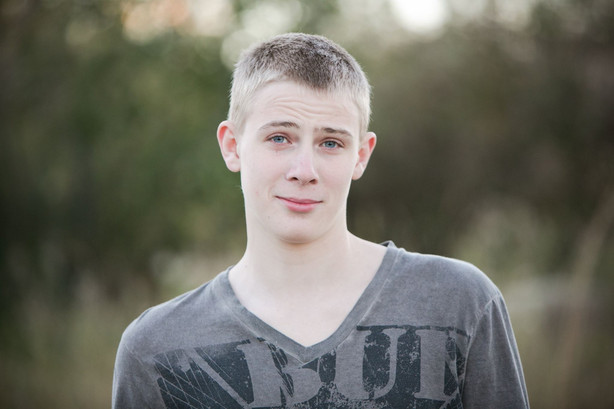 At 6 feet 4 inches and 200 pounds, Macin Smith stands out. The 17-year-old St. George teenager was last seen Sept. 1 when his family thought he left to board the bus to Desert Hills High School.
Macin and his father had argued the night before when it was discovered Macin was up at 1 a.m. using the Internet, Donna Bates, a family spokeswoman, explained Wednesday. He left home without his cellphone, and as his family later realized, without anything else, including a wallet, money or clothes.
"To this point, we have no idea where he is, whether he is alive, if he is hungry, or cold, or safe," said Bates. "Not knowing is the very worst feeling. We continue to ask everyone, as they're out and about this holiday season, to keep their eyes and ears open, and if they see or hear anything, to report it to police."
Bates praised the extensive efforts of "Macin's Army," an active group of friends who have plastered southern Utah and nearby states with missing persons fliers and flooded social media with information about ways to help in the search.
A $1,000 reward has been offered for information about Macin. Anyone with information can call St. George police at 435-627-4300 and more information can be found in the "Help Find Macin Smith" Facebook group.
Nicole Coletti Harris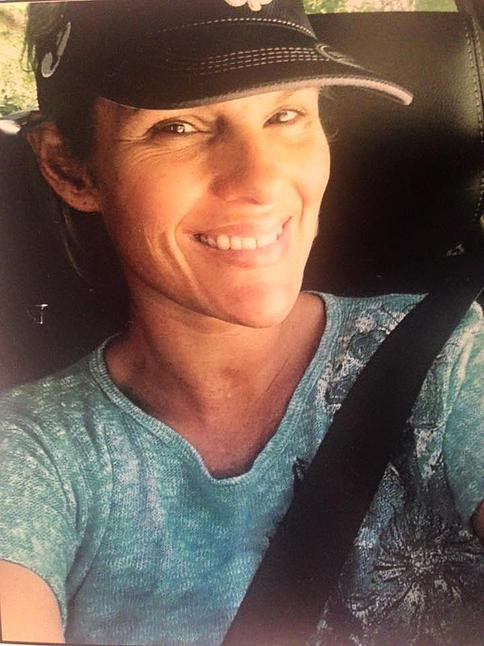 Above all, Kevin Harris wants his wife to know how much he and their five children love her.
"Nikki, if you're out there, I love you so much," Harris said Wednesday. "Your children love you, your family loves you. You're not in trouble, please come home."
Nicole Coletti Harris, 41, left their Provo home on the evening of Oct. 24. Known to occasionally disappear for a few days at a time, she hasn't been heard from since.
"Something as insignificant as a car coming by your home one night can mean a lot to somebody else," Harris pleaded. "My wife is my best friend. I think we've spent maybe two or three days apart at most. We've been married almost 13 years, and I wouldn't wish this last month on anyone."
Harris is described as 5 feet 9 inches tall, about 150 pounds with brown eyes and blond hair. Police said she was last seen wearing a black shirt and khaki pants. Anyone with information is asked to call Provo police at 801-852-6210, and more information can be found at findnicole.com.
Contributing: Sandra Yi
×
Photos
Related Stories