This archived news story is available only for your personal, non-commercial use. Information in the story may be outdated or superseded by additional information. Reading or replaying the story in its archived form does not constitute a republication of the story.
PROVO — A search resumed Wednesday for a Provo mother of five missing since Saturday night.
Nicole Harris, 41, was last seen in front of her Provo home. According to witnesses, she was not properly dressed for being outdoors in the cold and rain. Earlier, neighbors had reported she was acting "disoriented," said Provo Police Lt. Brandon Post.
Harris has been known in the past to disappear for short periods of time, but not this long, Post said. Family members started to get worried on Sunday, and police were notified on Monday.
Wednesday, police and volunteers searched the area around Rock Canyon and Squaw Peak. Post said Harris was known to frequently hike in Rock Canyon Park.
Post acknowledged Wednesday that Harris had "some mental difficulty she's dealing with at this time." But he and family members say all they want now is to make sure she's OK.
"The best thing for Nikki right now is to let us know she's OK," Amos Coletti, Harris' brother, said Wednesday.
Coletti said if his sister is in a bad situation that there is "a big safety net to come home to." But even if she isn't ready to come home, family members just want her to contact them.
"We want to tell her that we just love her," Coletti said.
Coletti called Harris, a grandmother of one with another on the way, a "wonderful" person who everybody loves, which is why he wasn't surprised to a large turnout of volunteers Wednesday.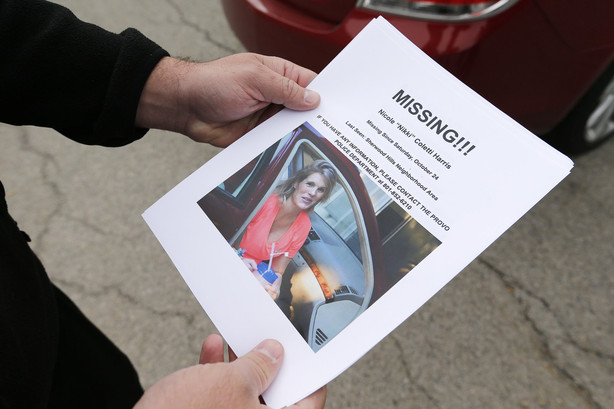 "She is a fun, energetic woman with a kind and generous heart," said cousin Angela Fanjul. "We're so worried about her."
Police, including a Mountain Rescue Team, were using a helicopter and drones, as well as searching on foot and horseback in the Rock Canyon area. Volunteers were asked to stay on the main trails and just keep an eye out for her in their own neighborhoods.
Harris is described as 5 feet 9 inches tall, about 150 pounds with brown eyes and blond hair. Police said she was last seen wearing a black shirt and khaki pants.
Anyone with information is asked to call police at 801-852-6210.
Contributing: Geoff Liesik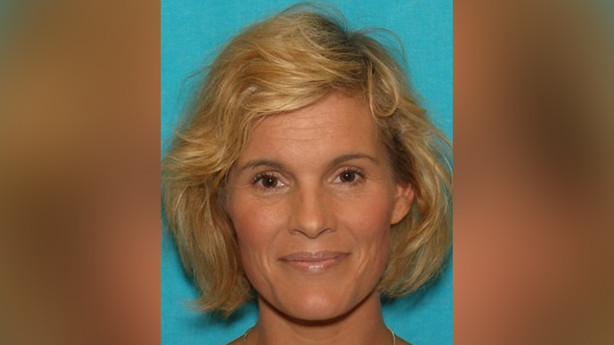 ×
Photos
Related Stories