Estimated read time: 3-4 minutes
This archived news story is available only for your personal, non-commercial use. Information in the story may be outdated or superseded by additional information. Reading or replaying the story in its archived form does not constitute a republication of the story.
THE GREAT OUTDOORS — Winter is here and the ski and snowboard season is upon us. There are 14 ski resorts in Utah and most are either open now or will be shortly.
Each new ski and snowboard season presents the opportunity to check out the latest gear. Even if new products aren't in your budget, it can still be interesting to see what technologies have been developed by the major brands in their never-ending battle to stay on the cutting edge.
This review compares two different snow goggles: the Spy Ace and the Julbo Aerospace. They have dramatically different features and prices, but both have a lot to offer.
GRADE: A
PRICE: $110
The Ace is notable for a couple reasons. First, it's the first cylindrical frame SPY goggle to use the brand's award-winning Happy Lenses. This is a big deal, because Happy Lenses are some of the best on the market. Second, it's also one of the few cylindrical goggles out there with an efficient "quick change" lens system. It has a sliding lever that lets you easily swap your lens based on the conditions.
Like most "quick change" goggles, the Ace comes with two lenses. You can choose from multiple options. Overall, the lenses offer sharp contrast, 100 percent UV protection and anti-scratch protection. Their curved design also makes them more resistant to impact damage.
The frames are extremely comfortable, with triple-layer Isotron face foam and moisture-wicking Dri-Force fleece. And while the Scoop ventilation system isn't nearly as advanced as what's found on the Aerospace, it does a solid job of keeping things clear.
All in all, the Ace is a great option. It boasts several key features that make it a bargain at just over $100.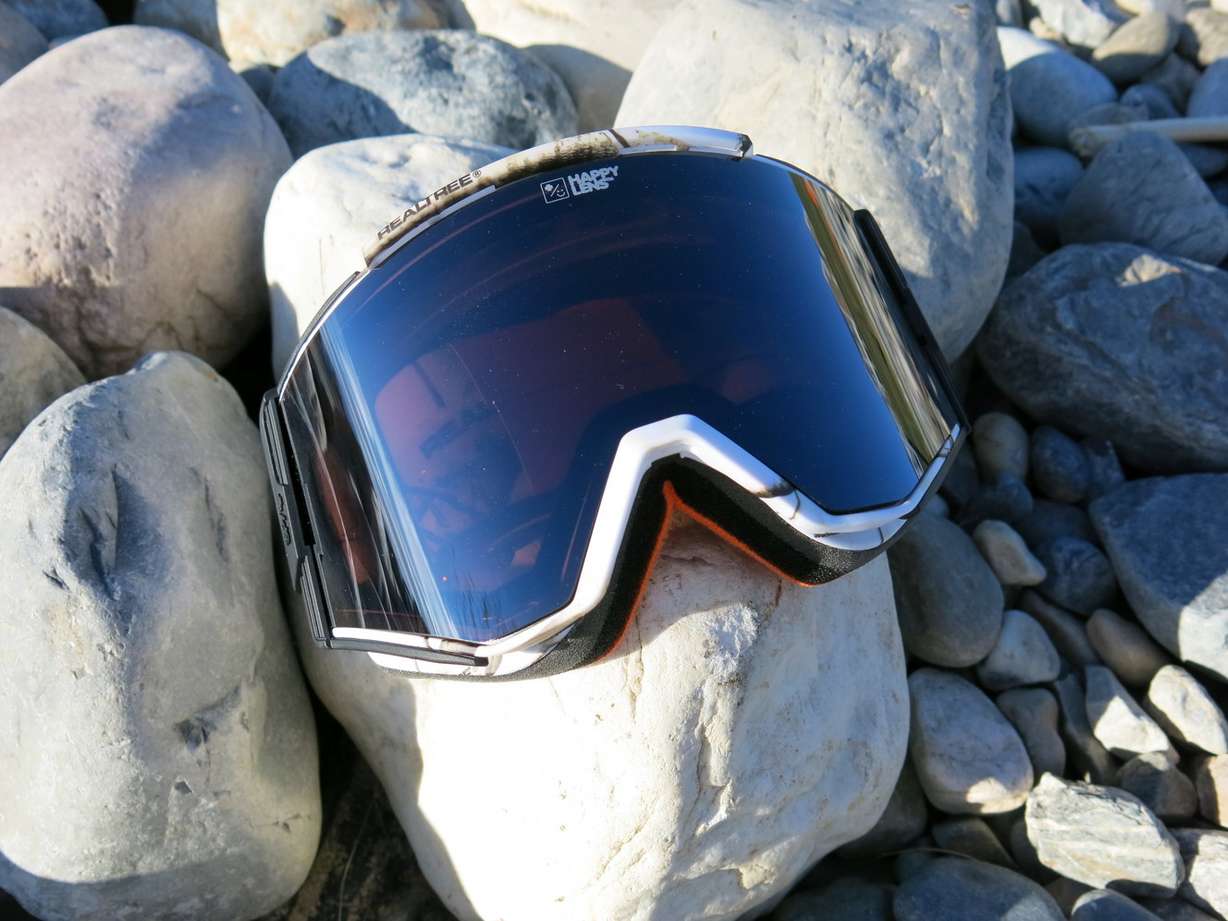 GRADE: A
PRICE: Varies by retailer, but ranges roughly from $172 to $230
The Aerospace from Julbo is as technologically advanced as they come. While most goggles look more or less the same, the Aerospace stands out with its refined and advanced appearance. You can tell a lot of thought has gone into their development.
The most distinguished feature, which has already garnered industry awards, is the ventilation system. Dubbed SuperFlow by Julbo, it enables you to adjust the screen for optimal ventilation. The functionality is smooth (even with gloves) and it really does eliminate misting problems.
The Aerospace gives you an incredibly wide field of vision, thanks to the spherical design and minimalist frame. It's refreshing to be able to look any direction and see nothing but the terrain in front of you.
One final thing worth noting is the Aerospace comes with photochromic lenses. Based on your specific needs, you can choose from four different varieties. The clarity is great and the photochromic element only adds to what is already an extremely high-performing goggle.
What is your favorite brand of googles for skiing or snowboarding? Let us know in the comments.
---
![](http://img.ksl.com/slc/2560/256091/25609108\.jpg?filter=ksl/65x65)

About the Author: Grant Olsen -----------------------------

Grant Olsen joined the KSL.com contributor team in 2012. He covers outdoor adventures, travel, product reviews and other interesting things. You can contact him at grantorrin@gmail.com.

×
Photos
Most recent Utah stories