Estimated read time: 4-5 minutes
This archived news story is available only for your personal, non-commercial use. Information in the story may be outdated or superseded by additional information. Reading or replaying the story in its archived form does not constitute a republication of the story.
DUGWAY, Tooele — Signs still point the way to German Village, but few people get to see the crumbling building in Utah's West Desert. Built in 1943, it was one of the first programs for the recently opened Dugway Proving Ground.
The U.S. Army built it as a target test site to test the effectiveness of incendiary bombs.
"It was a priority project," said Dugway historian Rachel Quist, "and money was made readily available throughout the war effort."
President Franklin Delano Roosevelt made it a priority project. Standard Oil had been contracted by the government to develop and build new incendiary weapons. The Army, already using thermite-based incendiary weapons by this time, wanted to test the new incendiary on a target as close to the real thing as they could get. Roosevelt suggested they build a mock city.
"So, a meeting was called in FDR's bedroom, of all places," said Quist. "And he said, 'Go figure it out and how you do that — It's up to you.'"
The result of that meeting was German Village, a duplex building consisting of six three-story apartments.
Its primary architect, Erich Mendelsohn, had made a name for himself in 1920s Germany for his expressionist architecture. But by the 1940s, the German-Jewish refugee was working with the U.S. War Department.
"He's a very famous architect," said Quist. "He's known for modernism, but he had specific knowledge about attic structures in Germany that was very, vitally important for the construction of this building. They had very specific types of attics — and that was very important because it was more robust in Germany than in other parts of Europe and America."
One-half of German Village was built with a slate roof, similar to roofs in western Germany at the time. Clay tiles topped the other half as stand-ins for roofs found in central and eastern Germany.
"Having a truly authentic German structure was imperative to understanding penetration and density," said Quist. "The British did have similar structures they were using to test incendiary bombs, but they were not as authentic. So when they would implement their testing and then move from testing to the actual campaign, they were not having the effectiveness they thought they should."
Builders imported wood from Murmansk, Russia. It was the closest they could get to the wood favored by German builders. Soldiers misted it down every night to match humidity levels found in Germany.
Nothing was left to chance.
The Army even hired set designers from Hollywood to ensure the furniture staged in the German-style apartments was perfect.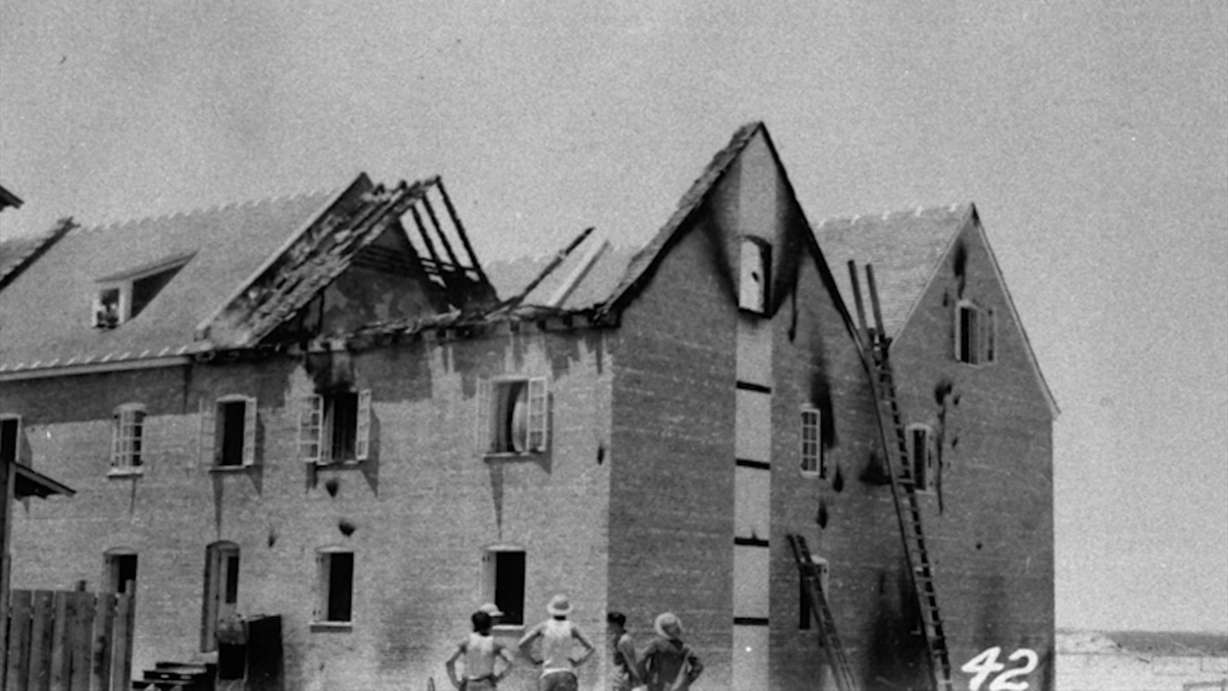 "The RKO Studios were responsible for ensuring the furnishings were accurate representations of what you would find in a German household," said Quist. "The German furniture was much more robust than the furniture found in America."
Using Utah inmates for labor, the painstakingly precise construction took about two months. When every detail was just right, the Army began bombing.
"An airplane, such as a B29 bomber, would drop incendiary bombs and most of the time, they did not hit German Village," Quist said.
When German Village was actually hit — assuming the bomb went through the roof and caught the attic and furnishings on fire — test officers would record the results from 400 yards away in a reinforced concrete bunker that still stands today.
"The test officer would document what was happening," said Quist, "time, details and fire intensity were very important to document."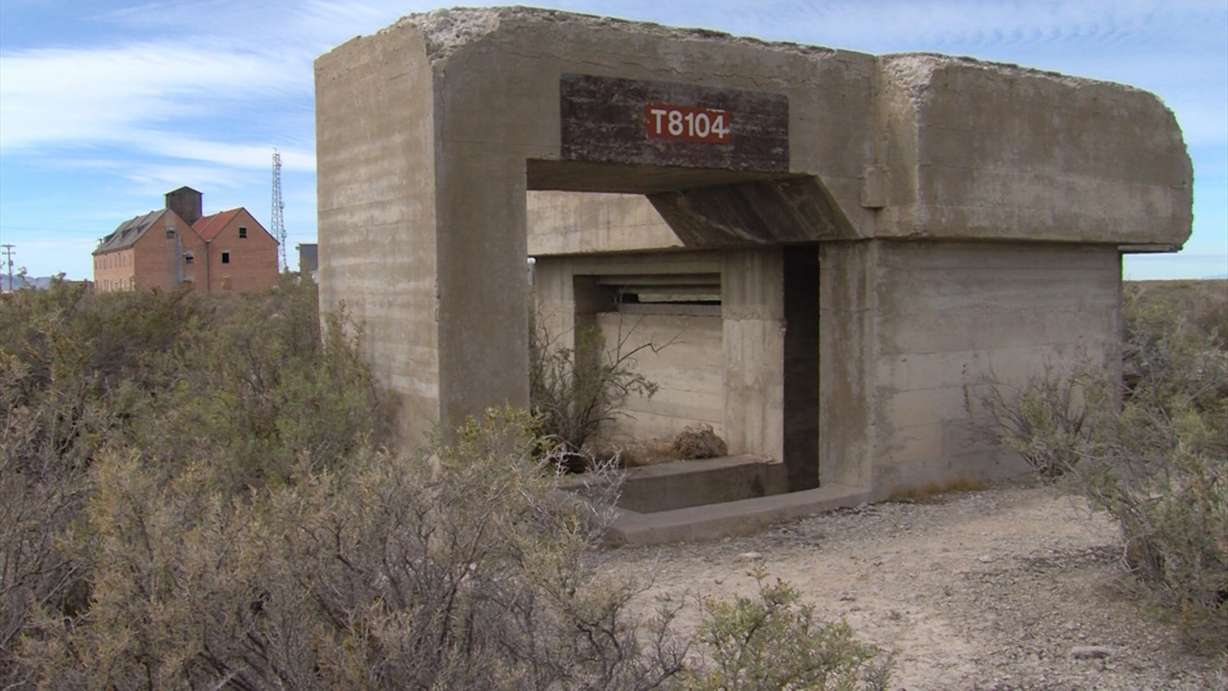 Once the test officers got the information they needed, the Dugway Fire Department doused the flames. And then specials crews moved in to repair and rebuild so the building could be bombed again. The testing would eventually help shape the Allies' controversial firebombing of Dresden and Tokyo.
"It provided information on how many incendiary bombs were needed to penetrate a certain area, a certain density of buildings and create this firestorm, which was really the goal of the firebombing efforts.
After the war, German Village served as an occasional testing ground for chemical and biological agents. Now deemed too unsafe to be used even for storage, the Army plans to let it collapse.
"My staff and I do perform monitoring on the building to see how quickly it has been deteriorating," said Quist. "I believe it will be around at least for another five years for sure. I'm hoping for another 10."
Quist says German Village is historically significant for two main reasons. First, it's association with architect Erich Mendelsohn and second, it is representative of World War II.
"It's kind of a home front," said Quist. "It is also a front line of WWII. This was a secret test mission that was occurring with direct effects on the controversial firebombing on Dresden as well as Tokyo.
×
Photos
Most recent Utah stories