This archived news story is available only for your personal, non-commercial use. Information in the story may be outdated or superseded by additional information. Reading or replaying the story in its archived form does not constitute a republication of the story.
Editor's Note: This article is part of the Utah Inventions series, which features a different inventor or invention with Utah ties each Wednesday. Tips for future articles can be sent to ncrofts@ksl.com. SALT LAKE CITY — Read up if you want to hear a rip-roaring tale, the story of a true cowboy. Meet the "father of modern rodeo," the "cowboy of cowboy artists." This tale is about none other than Earl W. Bascom.
Bascom was born in Vernal in 1906 and he seemed destined to be a cowboy. His father was once a lawman who had wild experiences with outlaws such as Butch Cassidy.
When Bascom was only 6 years old, his mother died and the family relocated to Raymond, Canada. This was a town named for the famous cowboy "Ranny" Ray Knight, who is known as the "father of the Canadian rodeo." As destiny would have it, Bascom's father worked as a ranch foreman for Knight.
Then, the real fun started. In 1918, before he was knee-high to a lizard, Bascom rode in the Raymond Stampede, which Knight began in 1902.
This was perhaps the true beginning to a legendary career of bareback and saddle bronc riding; bull riding and fighting; steer riding, wrestling and decorating; wild cow milking; and wild horse racing.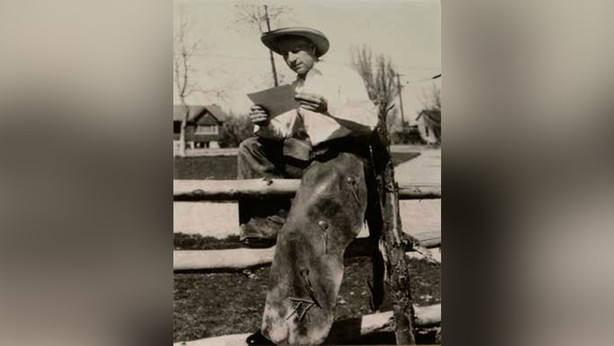 Bascom performed these feats all around the United States and Canada, setting a world record and placing in the top three at the Calgary Stampede and the World Standings.
As he traveled the U.S. Bascom even got rodeo kicking in Columbia, Mississippi. He and his brother Weldon put on a rodeo show there in 1935 — the first outdoor nighttime rodeo illuminated by electric lights.
Along the way, Bascom invented new and improved rodeo equipment. First was the hornless bronc saddle in 1922. Bascom created the saddle because he feared horns could be dangerous for the rider. With all the bucking, stomachs could press dangerously hard against those horns. Cowboys began calling this saddle a "mulee," or a hornless cow.
His second invention was the one-hand bareback rigging in 1924. Then there was the high-cut riding chaps in 1926.
But those were just the inventions he made on his own — Bascom wasn't the only bronc buster in his family. He and his brothers Raymond, Melvin and Weldon called themselves the "Bronc-Bustin' Bascom Boys."
Together, in 1916 they built the first side-delivery rodeo chute. A few years later, the Bascoms tweaked it a bit by putting the hinge at the horse's head. This compelled the horse to turn when the gate opened. Now just one person could man the gate — without sacrificing his knees.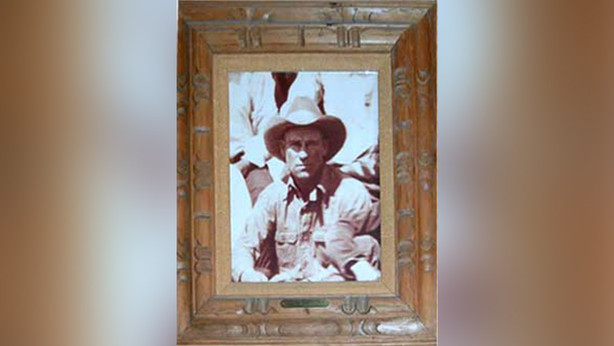 If that doesn't take the rag off the horse's rump, Bascom was also an artist. And a dinged good one at that. He'd dreamed of being an artist as a school boy and would draw cowboy pictures in his textbooks.
He only completed one year of grade school, but that didn't stop him. He buckled to and graduated from Brigham Young University in 1940, paying for his way by doing rodeos. Later, he taught art at Barstow and John F. Kennedy High Schools in California.
After teaching for a year, he retired to focus on his own art. He took a sculpture and bronze casting class at the University of California Riverside. While a tenderfoot, he was so good at sculpting he became known internationally for his creations. As a result, he was inducted into halls of fame and was the first cowboy fellow of the Royal Society of Arts of London, England.
It seems that Bascom was quite the dab. He even acted a bit and worked with Roy Rogers. His success has made him almost a legend. But perhaps it wasn't his talent alone that brought him his legendary success.
Bascome credited his triumphs to never touching a cigarette or alcohol. "Cowboy Country Magazine" quotes him as saying, "One thing that helped me in my rodeo career was some advice that an old time bronc rider, Walt Whitney, gave me. He said that if you want to succeed in rodeo don't ever smoke or drink. He was at a rodeo once and the night before the finals, he stayed up all night partying with the boys. The next day Walt didn't buck off, he said he just went to sleep and fell off. And Walt was a champion bronc rider. I admired his abilities and took his advice."
According to the Deseret News, people have described Bascom as being a "saint," "spiritual," "faithful," and "honest in his dealings." Those qualities likely contributed to his victories.
Bascom was not only a talented man, but a hard-working and good man who never "threw up the sponge." He once declared, "If you want to be a champion bull rider, you have to ride the toughest bull." And he certainly did.
Western Slang
Definitions from Legends of America
Buckle To: Set about any task with energy and a determination.
Cap the Climax: To beat all, surpass everything.
Dab Or Dabster: One who is expert in anything, a proficient.
Ding or Dinged: Excessively, very. "It is so ding hot out here."
Knee-high to a: Humorous description of short stature or youth. "He ain't knee-high to a lamb."
Ranny: A top cowhand, skilled cowboy.
Rip-roaring, Rip-staver, Rip-snortin': An impressive person or thing.
Take the Rag Off: Surpass, beat all. "Well, if that don't take the rag off the bush."
Tenderfoot: A person new to the job, or a young person.
Throw up the sponge: Quit, give up, surrender.
---
Katrina Lynn Corbridge Hawkins is a graduate of Brigham Young University, a Utah native, and a freelance writer. You can contact her at katrina.hawkins21@gmail.com.
×
Photos
Related Links
Related Stories