Estimated read time: 3-4 minutes
This archived news story is available only for your personal, non-commercial use. Information in the story may be outdated or superseded by additional information. Reading or replaying the story in its archived form does not constitute a republication of the story.
VERNAL — While it may be getting too cold to camp or hike in Utah's state parks, the Utah Field House of Natural History State Park Museum offers a variety of indoor activities to entertain and educate families.
The museum was opened in 1948 and was later moved to its current location and established as a state park, according to Utah Field House of Natural History State Park Museum education curator Mary Beth Bennis-Bottomley. The museum got its name due to its close proximity to the area where the artifacts were taken.
"We are a museum in the field," Bennis-Bottomley said. "We are a museum surrounded by these different lands that have the paleo aspect within them. … We have a unique advantage of these fossils when they come to our museum they remain in context. … They remain in basically their setting. That's a tremendous advantage that we have."
Bennis-Bottomley said the museum primarily focuses on the Jurassic Period (150 million years ago), mammals from the Eocene Age (55-35 million years ago) and local geology.
"We focus on those three areas because those are our strengths," she said. "That's what we are in the middle of. A lot of people will say to me, 'Well, why do you have so many dinosaurs here?' Well, because we had a layer of rock, that in the first place preserved them, because it was flood plains. Those flood plains had rivers that had flooding events which often covered those carcasses over. In other words, they were preserved in the rock layer."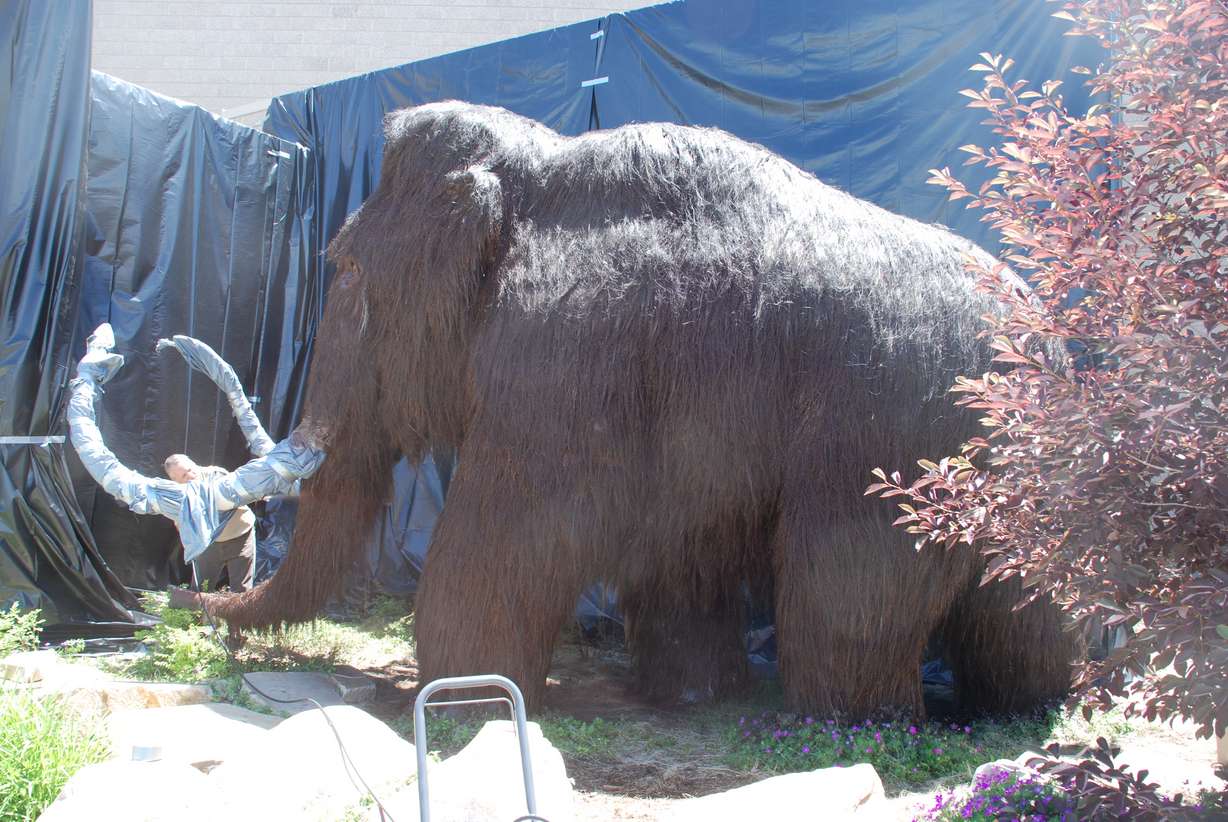 That layer of rock has now begun to be exposed due to erosion and people frequently find fossils of dinosaurs and Eocene Age crocodiles and turtles in the area west and south of Vernal, Bennis-Bottomley said.
The 22,000-square-foot museum has displays and exhibits of dinosaur fossils and tracks, ancient mammals and reptiles and fossilized plants and trees. Some of the exhibits include touch specimens to allow visitors to feel and handle different rocks and fossils. A popular exhibit in the garden includes 14 life-sized replicas of ancient animals including a wooly mammoth and a Tyrannosaurus Rex.
"It's cool to see the size on these animals on some of them and see them fleshed out," Bennis-Bottomley said. "We are exposed to their bones and that's a great thing, but then to also see them fleshed out makes them just that much more real."
Bennis-Bottomley said a hidden gem at the state park is the museum's working lab where visitors can actually watch paleontology at work. The Utah Field House of Natural History State Park Museum has permits to continue collecting fossils and other specimens and they take them back to the museum to prepare them for exhibition in the lab.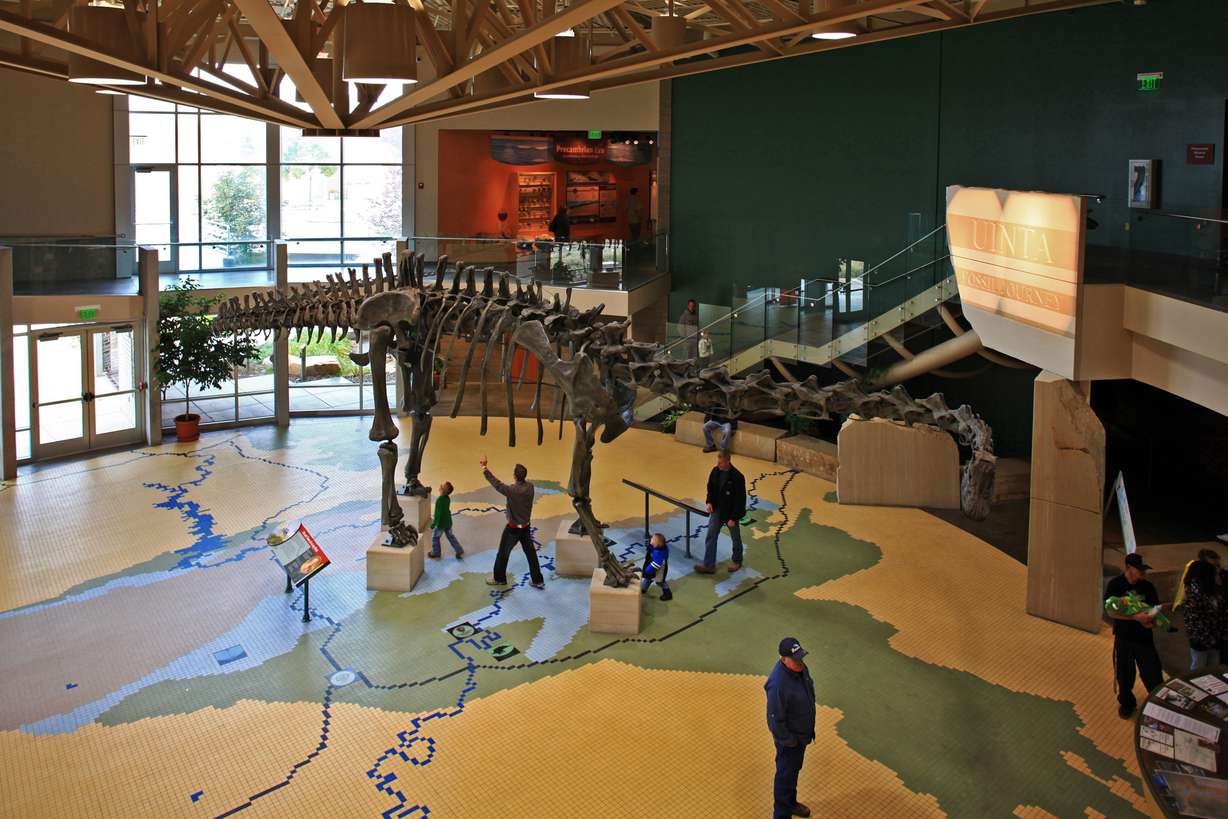 "That's pretty amazing actually to get a chance to watch," she said. "Paleo is not a dead science. People think, 'Well, we've found all the dinosaurs there are to find, right?' or 'We've found all the mammals there are to find, right?' And the answer is absolutely not. There is still a lot more work to be done. … We are constantly finding new specimens."
In addition to watching the work in the lab, people can also participate in the museum's dig program and accompany paleontologists in the field for a week, Bennis-Bottomley said. The program costs $400 per person and gives visitors the opportunity to help dig up and collect fossils and other specimens for the museum. While not all of the finds will go on display, every artifact is put in the museum collections and used for research.
The Utah Field House of Natural History State Park Museum is located at 496 E. Main St. in Vernal. From October to the end of March, it is open Monday to Saturday from 9 a.m. to 5 p.m.
×
Photos
Related links
Most recent Utah stories