Estimated read time: 1-2 minutes
This archived news story is available only for your personal, non-commercial use. Information in the story may be outdated or superseded by additional information. Reading or replaying the story in its archived form does not constitute a republication of the story.
Carole Mikita reporting The renowned Utah Shakespearean Festival is trying something new this year. Instead of Shakespeare, it's Cyrano under the stars.
Because they play "Cyrano de Bergerac" is so rich with references to nature, they've added it to the list of options for festival-goers this year.
"It's particularly spectacular to us about 9:00 when we get to that beautiful Cedar City dusk, and then into the stars, and the crickets, and then, you know, our sound is on, but minimalized by real crickets," the play's director, David Ivers said.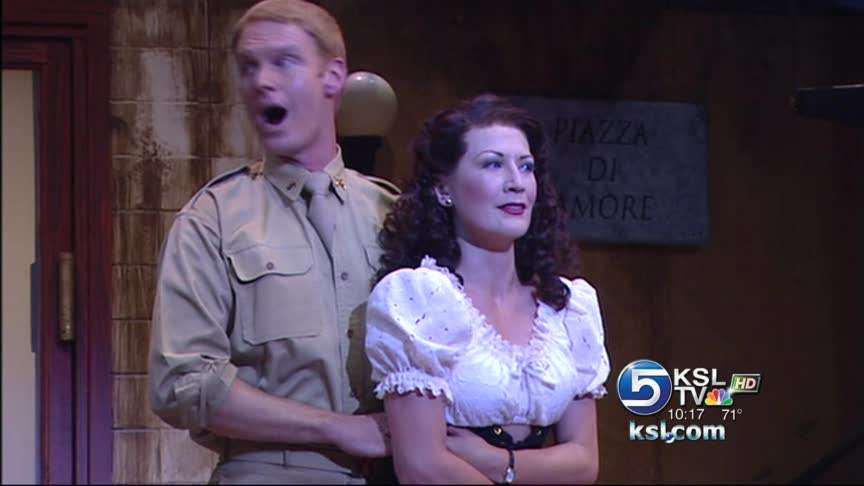 The romance has double meaning for the actors playing Cyrano and Roxanne, Brian Vaughn and Melinda Pfundstein. They're married. "When we finally see each other near the end of the play, you know, it's something special," Pfundstein says.
Vaughn added, "It's kind of indescribable. It's and amazing feeling. And, you know, I think it translates into the characters and into the play as well."
There is still plenty of Shakespeare to see and hear, and one play in which the setting is far from Elizabethan England. The Taming of the Shrew at the festival's indoor theater is set in post-World War II Italy, with American GIs. The creative programming is working, and the tickets are selling.
Scott Phillips, Executive Director of the Utah Shakespearean Festival said, "They [ticket sales] are up for the first time in a long time. How exciting is that? When I put the season together a year ago, I was hoping this would be the result."
With the success of the season, so go the donations. Organizers say with another $6 million, the festival will break ground on the much anticipated Shakespeare center
The Utah Shakespeare festival opens Monday, June 23.
E-mail: cmikita@ksl.com
×
Related links
Most recent Utah stories