Estimated read time: 3-4 minutes
This archived news story is available only for your personal, non-commercial use. Information in the story may be outdated or superseded by additional information. Reading or replaying the story in its archived form does not constitute a republication of the story.
SALT LAKE CITY — A diagnosis of cancer is a tough pill to swallow. But with the help of Intermountain Healthcare's new Genomics program, it's a diagnosis that can be managed with a pill at home, and the pill has the potential to double life expectancy.
"I was first diagnosed with stage 3 melanoma," said patient John Moore. "It was already in the lymphnodes and that was in 2008."
Doctors diagnosed Moore with metastasized malignant melanoma.
"I was shaving and I noticed that my jaw lines didn't match," he said. "It was really subtle, but I noticed."
"One of the nurses said, 'I've never seen anything like this,'" said Cathy Moore, John's wife.
After a radical mass dissection, doctors prescribed radiation therapy.
Some days were worse than others. The Moores made up their mind to fight the cancer.
After months of radiation and immunotherapy that comes with agonizing side effects, John was considered in remission for nearly four years.
"It took me a year to get back on my feet," John said.
He gained his strength back and started to feel like himself again, even returning to work, until the cancer returned. In 2013, CT scans revealed nodules in his lungs.
John went back on intravenous treatments with what he says felt like crippling side effects. Through it all, John knew something better was coming.
"I thought there was a cure close, and all I had to do was hang around awhile," John said.
Last year, John was given six months to live. A short time later, he was introduced to the Genomics program.
"Intermountain Healthcare is the only integrated health system in the United States that is able to do this process from start to finish," said Jason Gillman, director of Cancer Genomics for Intermountain Healthcare.
The process breaks up cancer cells to extract the DNA. The sequence is examined to identify the individual variants within a person's cancer, finding the more effective treatment possible.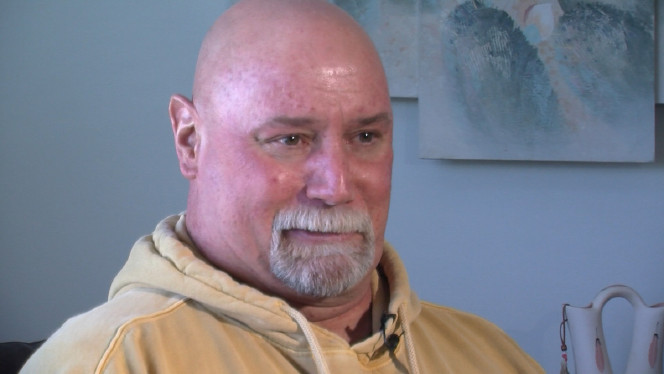 KSL-TV
This form of precision medicine has been targeting tumors, stopping growth in its tracks.
"Our attempt is to make cancer a chronic disease or one we can treat," Gillman said. "To be able to say that we are on the verge of changing the way we've treated stage 4 cancers is incredible."
The treatment has more than 300 medications available, mostly in the form of a pill. This means patients can receive treatment at home.
After 10 months of treatment, John said he's already seeing a difference.
"I don't know how it works, but it's hope," John said. "And 12 months is better than six months, and a year and a half is better than one."
"I have much more respect for people that have stage 4 cancer of any type, that they have to get up every day and make the decision, 'Am I going to continue, or is today my day?'" Gillman said. "We really want people to enjoy life on their own terms."
×
Photos
Related Links
Related Stories