Estimated read time: 3-4 minutes
This archived news story is available only for your personal, non-commercial use. Information in the story may be outdated or superseded by additional information. Reading or replaying the story in its archived form does not constitute a republication of the story.
SALT LAKE CITY — For a while, getting a colonoscopy was the last thing on 60-year-old Larry Weber's mind.
"I always nagged him to go and get checked up because you never know," said Terry, Larry's wife. "I asked him for several years."
Instead of scheduling an appointment with his doctor, Larry was busy planning a new life for him and his wife after retirement.
"(I thought of) lots of exciting things ahead. We have nine grandchildren. We love to spend time with them. Terry likes cruises," said Larry. "We're interested in visiting friends abroad (and) service opportunities."
However, all of those plans were put on hold after Larry learned he had colon cancer.
"The results came back positive," said Dr. Christian Capener. "We talked about treatment options. Because of the size of the lesion we decided to consult with surgery."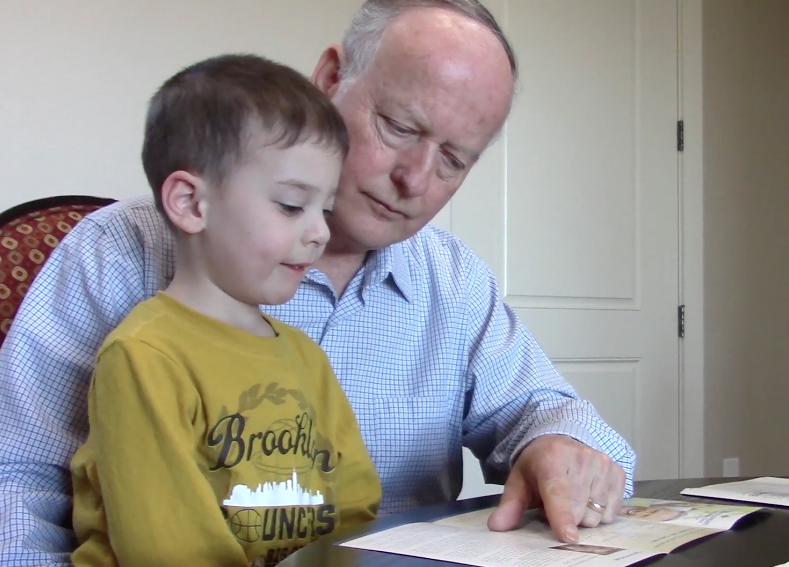 "I think that was my scary moment," said Terry. "You don't know how far (the cancer) had gone or where it spread to."
Luckily, Larry recovered well after surgery, and his timing was remarkable.
"From the time of Larry's diagnosis to the cure of colon cancer was less than a month," said Capener.
Although their cancer scare was a relatively quick time period, Larry and Terry said it was not easy.
"Facing the little possibility of losing Larry makes you appreciate him ever more all the things he does," said Terry.
"When you face any challenge like this it makes you step back and think about life and what's important and what you should make priority to," said Larry.
Capener says colon cancer is the second-most common cancer in the United States, although it is not discussed as often as it should be.
Symptoms of colon cancer
Change in your bowel movement habits — diarrhea, constipation or stool consistency
Rectal bleeding or blood in stool
Persistent abdominal discomfort — cramps, gas or pain
A feeling that your bowel doesn't empty completely during a movement
Weakness or fatigue
Weight loss
"Unlike most other cancers, colon cancer is preventable," he said." Larry literally had his life saved by undergoing a cancer screening."
Larry wants people to be weary of believing that they are the exception.
"Just because you have good health habits doesn't mean you're not going to get sick," Larry said. "That's the challenge with colon cancer. You feel fine."
Now, the future looks bright for the cancer-free couple.
"We're extremely grateful for our family. I'm thankful for the support from my wife and children," said Larry. "We were greatly comforted by our faith and prayers."
In honor of colon cancer awareness month, Capener encourages anyone with questions about colon cancer to attend a free seminar Thursday, March 19 at the Riverton Hospital at 6 p.m.
"We'll be discussing colon cancer prevention and awareness," Capener said. "If you have any questions it would be a good opportunity to attend that."
Capener says although doctors tend to find more polyps in men, men and women are equally at risk because women typically have a longer life expectancy.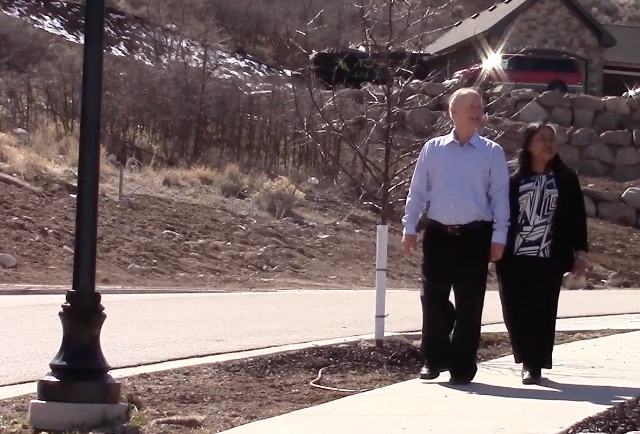 He recommends both men and women get screened at age 50.
"Diet does seem to play a role. A diet high in red meat may raise the risk of colon cancer," said Capener. "A diet high in fiber seems to have a protective effect."
Capener says that according to data, 20 percent of the population is expected to get colon cancer at some point in their life. However, only 30 percent undergo a screening.
"There does seem to be a trend or a little bit of a rise in colon cancer patients younger than 50," said Capener. "(So now) there is discussion on whether or not to lower the age to 40."
Regardless of age, Capener encourages people to visit their doctors if they see symptoms of colon cancer; such as rectal bleeding, unexplained weight loss and/or abdominal pain.
Capener says he hopes Larry's story will encourage people to get screened for cancer.
"Larry was a success story," said Capener. "To see a cancer, to catch it early and to see it cured brings a lot of satisfaction to my work." E: jjacobson@ksl.com W: Jen-Jacobson.com
×
Related Links