Estimated read time: 3-4 minutes
This archived news story is available only for your personal, non-commercial use. Information in the story may be outdated or superseded by additional information. Reading or replaying the story in its archived form does not constitute a republication of the story.
KSL team coverageA Salt Lake woman was hit by a car while riding her bike, and the driver not only didn't stop, he got away with the her wallet, too.
There's no sign of the crime anymore at 300 South and 500 East, but one look at 22-year-old Edith Welker, and you know she was hit hard.
She was hit by a van and lost two teeth, got a nasty cut under her chin, and is left with a huge shiner. "It swells and it's really red," she said.
Welker's jaw was also broken in the accident. "It'll be wired shut for four weeks," she explained.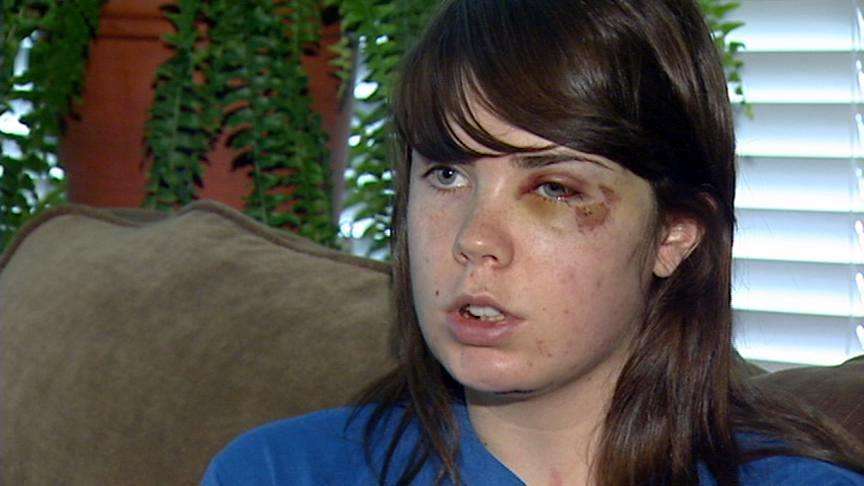 Over the weekend, Welker was riding her bike to a friend's house late at night and came through the intersection. She says the driver of a white van turned left right into her. "It's disheartening to have something like that happen because I know I would have stopped if it were me," she said.
Welker was wearing a white jacket and had a headlight on her bike, but still the driver didn't notice her until it was too late. "They stopped for a minute and drove off, somehow with my bag," Welker said.
Salt Lake City police say witness reports, at this point, differ. One person said the backpack was caught in the van's grill, another reported the driver had grabbed it, and still another claims the pack was stuck on the side-view mirror.
Any way you look at it, the bag, which had her wallet and cell phone inside, is gone. "It had all my credit cards, some tips from work," Welker said.
The case is one of several hit-and-run crashes in recent months that have at least one law enforcement officer questioning the morality of society. We've reported on seven hit-and-runs in the past three months.
Last week, 16-year-old Ryan Fullmer broke both arms and both legs after being hit by a silver SUV. The driver took off.
And in Connecticut, many were horrified to learn when a 78-year-old man was hit, neither the driver nor any witnesses stopped to help. Hartford Police Chief Daryl Roberts said, "When we see that video, the DVD is a clear indication of what we have become."
Deputy Levi Hughes, with the Salt Lake County Sheriff's Office, said, "People will run because they're drunk, intoxicated, or simple fear." He says hit-and-run crimes are easier to solve when there are witnesses, but even when there aren't any, there's always physical evidence. "We can identify what kind of paint from what type of vehicle, even down to the year it was made," he said.
Hughes has seen cases where drivers have left bumpers with license plates behind, where they've even run to help and given their name before deciding to leave. Whatever the reason, he says it's a foolish one. "Traffic accidents themselves are usually infractions, a citation. But when you leave the scene, they become criminal actions," Hughes said.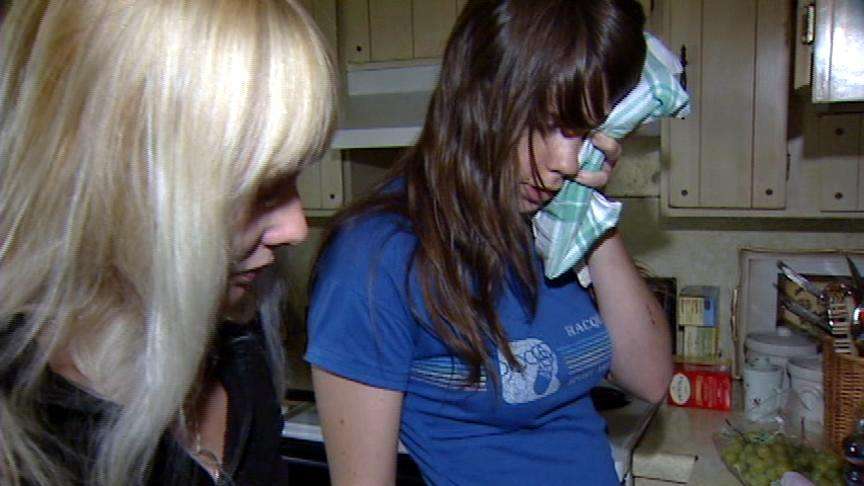 So what has Welker learned from this? She's not filled with hatred or anger, she doesn't want revenge, she just wants everyone on the road to be more aware.
"There are more and more people riding bikes every day 'cause of fuel prices," Welker said. "When I'm driving, I need to watch for bikes more; and when I'm cycling, I need to watch for motorists too."
The hardest part about all of this for Welker is she was scheduled to leave for Africa in a couple weeks to volunteer with a program similar to the Peace Corps. The volunteers build wells and teach the people about sustainability. But because of her injuries, she may not be able to go.
Police are still searching for the white van with a red stripe, the driver and the backpack. If you have any information, contact the Salt Lake City Police Department at 799-3000.
E-mail: sdallof@ksl.com
E-mail: abutterfield@ksl.com
E-mail: aadams@ksl.com
×
Most recent Utah stories