Estimated read time: 2-3 minutes
This archived news story is available only for your personal, non-commercial use. Information in the story may be outdated or superseded by additional information. Reading or replaying the story in its archived form does not constitute a republication of the story.
SPRINGVILLE — When you examine this local painter's art, you may think a trick is being played on you.
There is an element of disbelief in Patrick Kramer's extremely realistic oil paintings — your eyes might attempt to convince you that you're looking at a photograph.
Kramer said his decision to study art at BYU came from a lifetime of "copying animals from National Geographic," and a lack of skill in any other area.
"I was terrible at math, not great at writing," Kramer said. "What else would I do?"
Upon graduating in 2008, Kramer embarked on a path as a full-time artist, spending 40 to 50 hours per week working on his detailed paintings. Inspired by everything, his diverse catalogue includes portraits, still-lifes and urban landscapes.
"Many of my paintings are just imagery that I find mesmerizing," Kramer said. "Dramatic perspectives, reflections bouncing off windows in long hallways, light refracted through glass — things that I find visually captivating."
His art is also expressive, with juxtapositions he finds compelling. And some dabbles in humor and the absurd.
"Fine art can be so serious and pretentious, it can be fun to create a piece just to make someone smile," Kramer said.
In college, he started pushing himself to include more and more detail in his drawings. He said he has always been a perfectionist, and this kind of hyperrealism suits his personality.
"I never really intended to pursue a hyperrealist style, it's just hard to loosen up once you've gained that control over the medium," Kramer said.
Now living in Springville, his studio space is a room in his apartment, where he said junk and props always seem to accumulate. When he starts to paint, he listens to music or audiobooks to occupy his mind.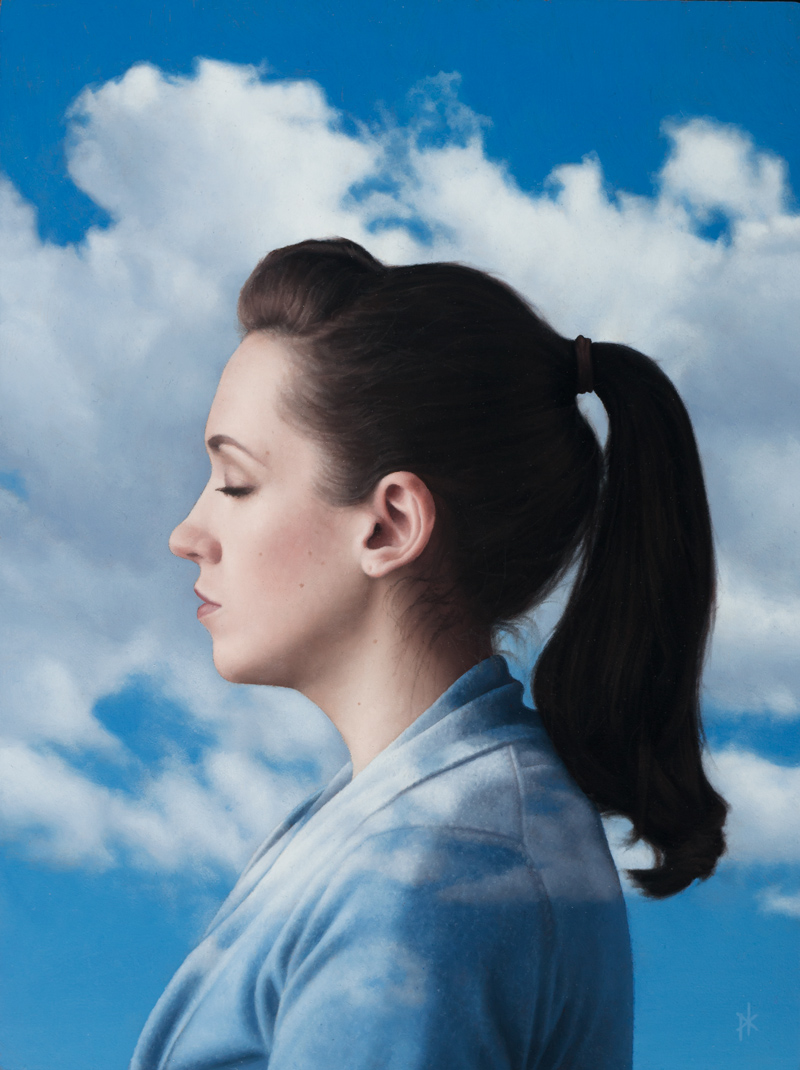 Photo credit: Patrick Kramerr
"I'm pretty much on autopilot when I paint," Kramer said. "Apologies to my downstairs neighbors who can probably hear me occasionally singing. Badly."
He said he always hopes an audience will recognize the beauty of his subjects (which sometimes include friends and family), but beyond the person, object or scenery, the value of the medium.
"I hope the audience appreciates the unique experience provided by representational painting in the age of photography," Kramer said.
Contributing: Peter Rosen
---
![](http://media.bonnint.net/slc/2551/255112/25511263\.jpg?filter=ksl/65x65)

About the Author: Amanda Taylor -------------------------------

Amanda is a writer and pop culture fanatic who studied journalism at BYU. She has written for a candy store, a US Senator, Deseret News, an art museum, Entertainment Weekly magazine, a beauty company, KSL and several artists and musicians. Find her on Twitter @amandataylor88.

×
Photos
Related links
Related stories
Most recent Utah stories