Estimated read time: 2-3 minutes
This archived news story is available only for your personal, non-commercial use. Information in the story may be outdated or superseded by additional information. Reading or replaying the story in its archived form does not constitute a republication of the story.
PROVO — Libby Frame does not care how a person interprets her art.
The Provo-based artist and illustrator, in her final semesters at BYU, knows much of her work is commercial. She illustrates children's books for Hunters House Publishing and creates comics.
"That is not its purpose," Frame said. "I'd rather it be experienced than interpreted."
She is inspired by many things — movies, comics, vintage clothing — but primarily she is inspired by people.
"Everyone is so uniquely them," Frame said. "I like talking to people and learning why they are the way they are. In every fiction thing I've written, the characters have always been based off of people I've met."
Her Web comic, "Yeah Baby," was the direct impact of reading newspaper funny papers every day, and watching anime and video games her brother was interested in. She decided to put something online that she knew she could control, story and art, from start to finish.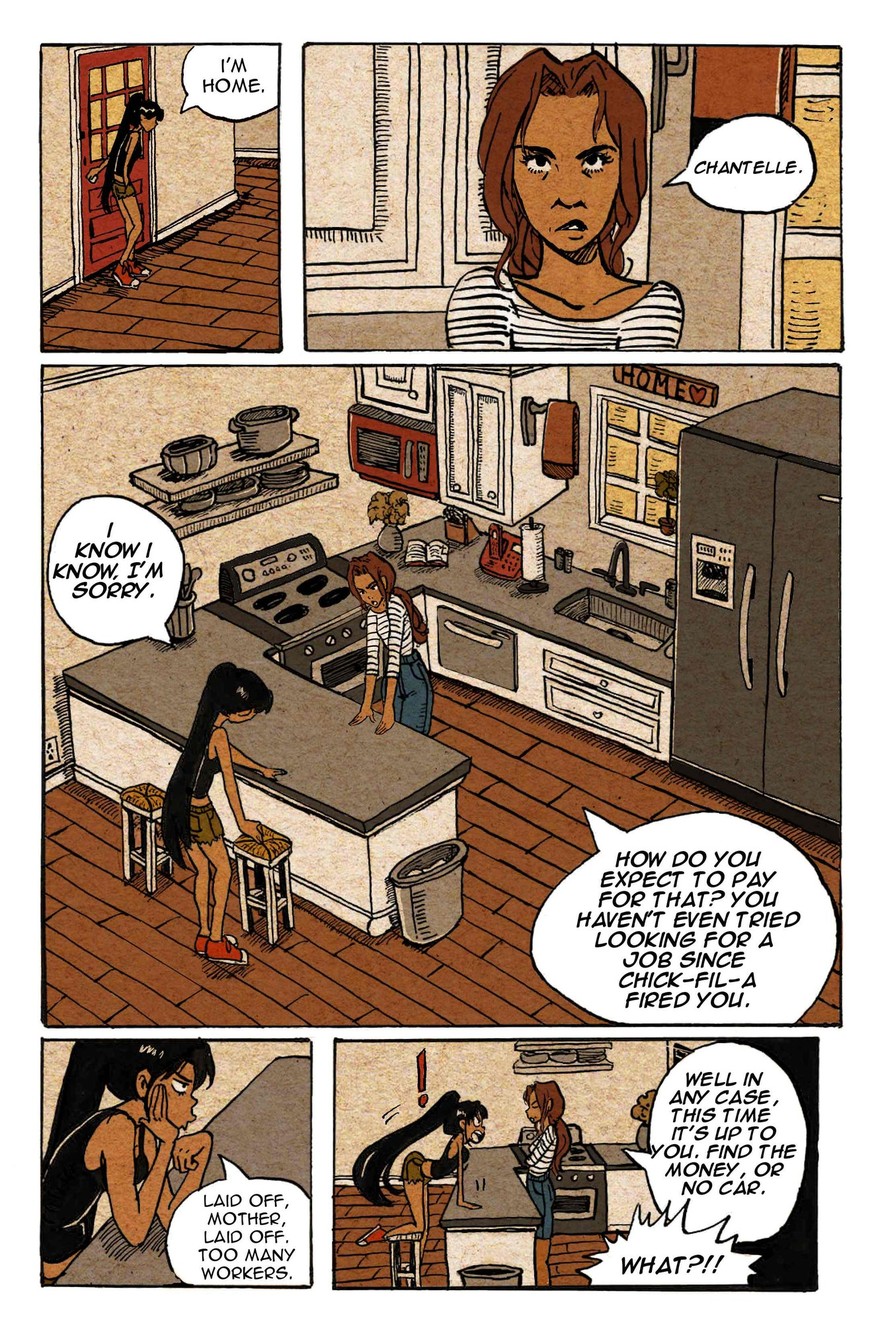 Image credit: Libby Frame
At first, her art education started slow. She took classes as a teen but found she preferred drawing what she wanted and learned best by doing. Her practice made perfect. She was offered an illustration talent award at BYU.
"I have grown tremendously during my time here," Frame said. "I have to hand it to my professors, they know their stuff."
Frame, a firm believer in being well-rounded, minored in film so she could become an expert in storyboarding.
"I tried to take as many classes outside of my major I could," Frame said. "Classes that would help me grow as a person, which is the best way to grow as an artist."
Another way Frame challenges herself is to know multiple mediums, both traditional and digital. She is a pro with Photoshop but also uses watercolors, pen and ink, oils, acrylics and markers. Much of her work is a combination of several mediums.
Although her bedroom studio is often teeming with inspiration and old music and supplies, it doesn't always give Frame the results she desires.
"I have this disease where 10 minutes after I finish something I hate it," Frame said. "But I think that's important. It helps to constantly be improving and working towards something I can truly be proud of; I just haven't gotten there yet. My relationship with my art is a bit weird."
Frame will continue developing as she works toward her degree and becoming a full-time artist.
---
![](http://media.bonnint.net/slc/2551/255112/25511263\.jpg)

About the Author: Amanda Taylor -------------------------------

Amanda is a writer and pop culture fanatic who studied journalism at BYU. She has written for a candy store, a US Senator, Deseret News, an art museum, Entertainment Weekly magazine, a beauty company, KSL and several artists and musicians. Find her on Twitter @amandataylor88.

×
Photos
Related links
Related stories
Most recent Utah stories