Estimated read time: 4-5 minutes
This archived news story is available only for your personal, non-commercial use. Information in the story may be outdated or superseded by additional information. Reading or replaying the story in its archived form does not constitute a republication of the story.
This story is sponsored by Mountain Heights Academy. An online public charter school available to 7-12 grade students in Utah.
There's nothing quite like debunking myth and there is, in fact, something extremely satisfying about it. After all, there's a reason why "Mythbusters" became such a popular TV show.
By this time, everyone knows not to believe everything one hears — or reads — online. Let's set the record straight by dispelling a few myths and misperceptions regarding online schools.
MYTH #1: Online students get less one-on-one teacher interaction
It can sometimes be easy for students to get lost in the crowd in a traditional setting of a large school with hundreds of students. Stellar online schools offer many options for students to receive one-on-one help and interaction with their teachers. Students are able to receive individualized instruction, almost like tutoring, through daily interactions via email, video conferencing, chat, phone, interactive online whiteboards, and collaborative word processing documents.
MYTH #2: Students miss out on social, sports, and extra-curricular opportunities
Most parents agree that a well-rounded education is important for adolescents to build social and communication skills and to be exposed to a variety of extra-curricular opportunities.
Fortunately, legislation in Utah allows any student to participate in their boundary school sports program, as long as they try out and make the team - even if they are attending a public online charter school for their classes.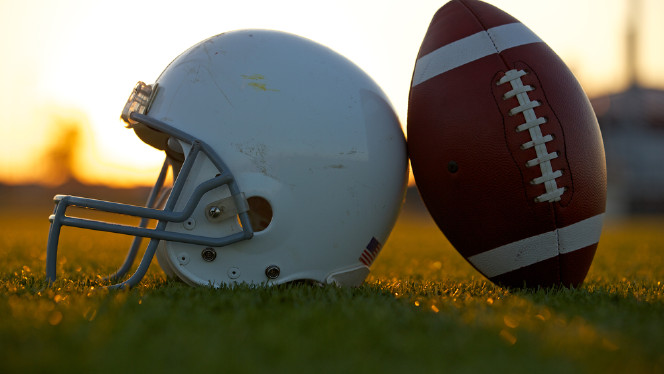 Photo credit: Shutterstock
It might be difficult to visualize how students would be able to participate in online art, photography and physical education courses. Thankfully, technology has advanced to the point that it allows for classes such as these (and more) to be offered at most online schools. For instance, Kylaya, a student at Mountain Heights Academy, an online public school in Utah, is able to take art courses by leveraging technology to photograph and video her work to her teacher.
Her younger sister, Charlize, who also attends school online, is currently tracking her exercise online to count toward her required P.E. credit.
At most public online secondary schools, students can still apply to be involved as peer mentors, yearbook staff members, National Honor Society members, and class officers. Certain online schools also host a variety of clubs and encourage students to participate in monthly service learning projects. These online education models offer much more flexibility for students to pursue their interests.
MYTH #3: Only motivated students choose to enroll in online school
Some online junior high and high schools offer a learning style customizable to each student. Based on the model, students can get as much teacher interaction and personalized attention as needed to ensure they succeed.
These education models welcome a variety of learners including: athletes who travel and compete nationally and globally, students whose families travel extensively, students who need a distraction-free environment to focus on their studies or need a different learning environment, and students who are working on careers in acting, dancing, or other areas.
MYTH #4: Online coursework is easier than the assignments given at brick-and-mortar schools
There is a perception that online course work is easier and less relevant than that which is given at traditional schools. Although this may be true in some cases, it is not the precedent set by accredited online schools that uphold high educational standards. Most of these schools offer the same coursework you'd find in a brick and mortar school, except that in many cases the students have more one-on-one time with their teachers to work through anything they may not understand.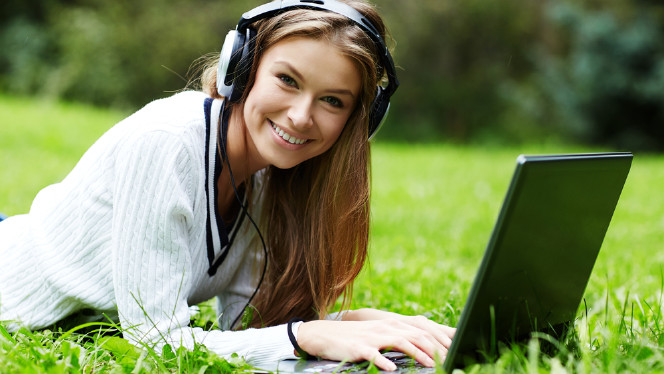 Photo credit: Shutterstock
Students have the ability to set their own schedules as long as they complete their assignments in the timeframe allotted. So although the coursework is not easier, students have increased access to teacher assistance and more time to complete the work.
MYTH #5: Online school diplomas are not recognized by colleges
As long as the online school you select is accredited, the diploma will be accepted by institutions of higher education. It is important to ensure the online school you select also adheres to the highest academic standards and employs licensed, certified teachers.
Students who graduate from online schools receive a high school diploma just like they would if they attended their district school. One online school in Utah has established a partnership with Weber State University, which allows eligible students to earn college and high school credits concurrently.
MYTH #6: Online school is expensive
While some private online enterprises are costly, online public charter schools are funded the same way as traditional brick and mortar schools, through taxpayer dollars. Typically there are only nominal fees associated with the registration process for secondary students. There are many myths about the world of online education. Ultimately, we're glad to put these six to rest.
For more information about online schooling options, visit Mountain Heights Academy mountainheightsacademy.org.
×
Most recent Utah stories