This archived news story is available only for your personal, non-commercial use. Information in the story may be outdated or superseded by additional information. Reading or replaying the story in its archived form does not constitute a republication of the story.
Editor's note: Before starting any sport, be sure to consult a doctor and learn about proper safety techniques and possible dangers.
THE GREAT OUTDOORS — Utah is a climber's paradise. With its vast range of environmental textures, it's easy to find a place that suits or expands your climbing style. Here are six places to boulder in Utah that will get you aching to get some chalk on your hands.
Moe's Valley — St. George — 47 problems
Bouldering with sandstone can be a challenging experience because your holds may actually break off. There are 47 problems with easy access from parking areas, usually a 10- to 15-minute walk. Located just 15 minutes away from I-15, this area of bouldering is quickly growing in popularity, especially with the easy access for visitors. Due to the high volume of campers in the area, visitors are encouraged to be respectful of the land by driving only on designated roads, avoiding building campfires in prohibited areas and cleaning up litter.
Big Bend Bouldering Area — Moab — 73 problems
When driving along the beautiful Colorado River in Moab, there's an area on the east side of the river with massive problems to conquer. The area provides a variety of problems that can actually change in difficulty with the weather. With Wingate sandstone rocks, there is a possibility of the rocks breaking off during the climb. Most of the problems are easier to climb in the morning because the sun won't cause the holds to become oily and slippery. According to mountainproject.com, "Big Bend was established by legends such as John Sherman, Dan Osman and Tom Gilge with local hardmen Noah Bigwood and Eric Decaria putting up some of the hardest test pieces. Raised in a strict local ethic, you won't be seeing many of these problems being downgraded, to say the least. Many of the area's V0's and V1's will feel hard for the grade."
Hueco bouldering difficulty scale
From least to most difficult
+ or - sometimes added to indicate in-between grade
VB/V0-
V0
V1
V2
V3
V4
V5
V6
V7
V8
V9
V10
V11
V12
V13
V14
Joe's Valley — 368 routes
Located next to the city of Orangeville, Joe's Valley is a well-known area for boulderers from around the world. Located two hours south of Salt Lake City, most routes are easily accessible without having a far walk. Generally, the area is optimal for those climbing V4's or higher, but climbers can track down easier routes if needed. Providing areas for camping, the valley offers climbers routes ranging between V0-V13, making it climber friendly for all types of experiences.
American Fork Canyon — 36 problems
Consisting of some of the toughest bouldering areas in Utah, American Fork Canyon provides problems with V11's and higher. In addition to the difficult problems, climbers can also get a fantastic view of the canyon during their climb. The canyon is covered with trees and great for spring and summer climbs. With new problems recently added, the problems may be a little crowded; plan on waiting for some areas to open up.
Little Cottonwood Canyon — 159 problems
Little Cottonwood Canyon is great for climbers who are beginning their outdoor climbing adventures or for those wanting a more difficult climb as well. The granite rocks provide an easier grip and climbers can find various areas that are more secluded throughout the canyon. With problems ranging from V0-V13, this is definitely a place for all types of climbers.
Zion National Park — 13 problems
One of the more spectacular views from climbing comes in Zion National Park. Known for its big walls, the area is meant more for sport climbing and a few top roping areas. With the level of difficulty in the area, climbing for inexperienced climbers is not recommended. Supertopo.com says, "This ain't Yosemite! A lot of experienced granite climbers are terrified when they first climb here. It's hard to know exactly how strong the rock is so even bomber placements are sometimes suspect." There are two areas meant for bouldering in Zion located near the entrance station and north of the south entrance.
Whether you're looking to challenge yourself or take your first steps (or in this case climb) onto some outside problems, Utah is a great place to start. The six places listed have amazing views and problems that will remind you of why it's worth suffering through those hard pinches and "unfriendly" holds. Remember, Utah isn't limited to these areas; there are hundreds of problems to explore just waiting to be conquered. Happy climbing!
---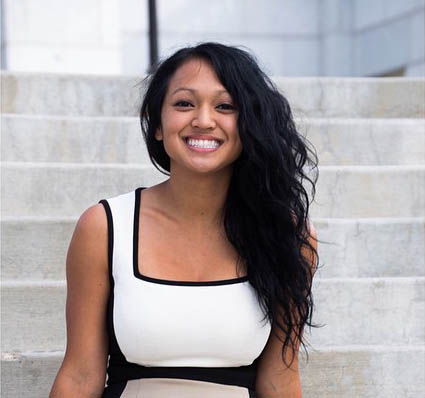 About the Author: Jessica Kaing
Jessica Kaing is a student at the University of Utah and a social media intern for ksl.com. Email her at socialintern@deseretdigital.com.
×
Photos
Related Links
Related Stories