Estimated read time: 7-8 minutes
This archived news story is available only for your personal, non-commercial use. Information in the story may be outdated or superseded by additional information. Reading or replaying the story in its archived form does not constitute a republication of the story.
DEATH VALLEY, California — While many of Utah's mountainous locations are snowed in and unreachable, campers can still drive just a few hours further to find a fun and interesting winter camping experience.
Death Valley, located about four hours outside of St. George, Utah, offers a breathtaking and uncrowded experience for those who are willing to drive a little further and endure a little chill.
Winter in Death Valley is mild, especially midday, offering campers the opportunity to explore areas like Badwater Basin — the lowest point in North America and consistently one of the hottest parts of the park — that warmer months make prohibitive. Activities that can quickly turn dangerous in the heat are much safer in cooler months. Nights get a little chilly, but can be survived by layering clothing.
This huge park covers 5,219 square miles of surprisingly diverse desert land. We've tried to break the activities down into some general areas, but be prepared to spend a lot of time in the car if you want to cover a lot of ground. Otherwise, pick an area each day and explore what you can with the idea that you'll be back another time.
With that in mind, this list was compiled with a weekend of the must-do activities nearest Utah, rather than being an exhaustive list of everything to do in Death Valley.
Where to stay
For those who have an RV or are willing to pitch a tent, Texas Springs, Sunset and Furnace Creek campgrounds are good options. Furnace Creek takes reservations, if you're worried about a crowd beating you there, though Texas Springs is a great campground for those who would rather come and see what they can find. Sunset is slightly more primitive than the other two, but $12 compared to $18 for Furnace Creek and $14 for Texas Springs.
All three have water, flushing toilets and dump stations and are near the visitors center, offering central accommodations for those looking to explore the eastern side of the park.
More details about the campgrounds can be found online.
Southeastern Area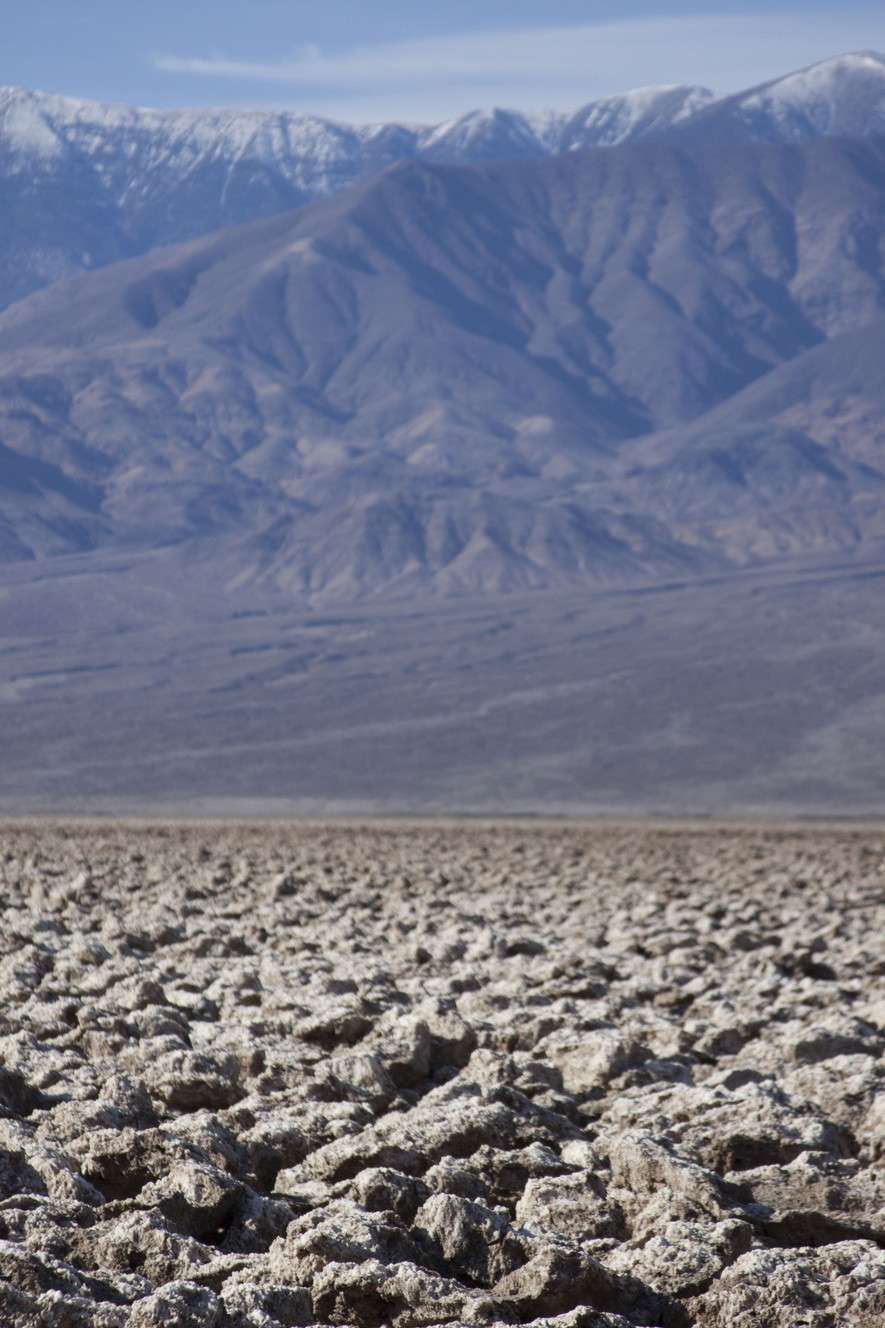 Start your southeast trip by heading down Badwater Road from the Furnace Creek Visitors Center, which is worth a stop to get hike and park information, including a good old-fashioned paper map of the park, since GPS is often unreliable here. Then, drive over to Dante's View and Harmony Borax Works to round out a full day of driving, sightseeing and hiking.
Devil's Golf Course
This geological feature sort of sneaks up on you as you drive out to it. But once you're there, you'll feel like you're on a different planet, surrounded by the salty, crusted formations that cover the ground.
Badwater Basin
No visit to Death Valley would be complete without checking out the lowest point in North America. Since it's cool on the basin floor, take some time to walk out on the Badwater Basin salt flat and take in the views around you.
Natural Bridge Canyon
Another easy hike, Natural Bridge Canyon, takes visitors up a narrow canyon to a natural bridge made of sediment that looks like it's about to crumble. Pack a lunch and eat near the dry waterfall at the end of the trail.
Artist's Palette
Artist's Drive is a quick loop drive that leads to Artist's Palette, a spectacular array of colors. Time your drive to line up with the golden light of late afternoon or early morning for the best views.
Golden Canyon Interpretive Trail
This is an easy one-mile hike that winds through a canyon and up to Red Cathedral. If you're feeling more ambitious than a single mile, extend your hike to four miles on the Gower Gulch Loop. This loop is rated moderate, as it is unmarked and you face two dry falls. Print out the guide or get one at the visitors center to guide you along.
Dante's View
While Zabriskie Point is closed through March for a rehabilitation project, be sure to check out the other popular viewpoint, Dante's View. Visitors can drive up to the lookout and see the salt beds, Black Mountains and Telescope Peak. A short hike offers panoramic views for the curious from a higher point.
Harmony Borax Works
Check out the historic Harmony Borax Works for a look into Death Valley's past. According to the National Parks Service, it employed 40 men during full operation, producing three tons of borax a day.
Northeastern area
For your second day, head north to Beatty if you need gas and an excuse to visit the ghost town just between Beatty and the park. You may not have enough daylight in one day to see everything listed below, but they are listed in order if you take highway 374 to Beatty, drive through Titus Canyon, up to Scotty's Castle and back down to the Furnace Creek area.
Pick what interests you most and head toward adventure.
Ryholite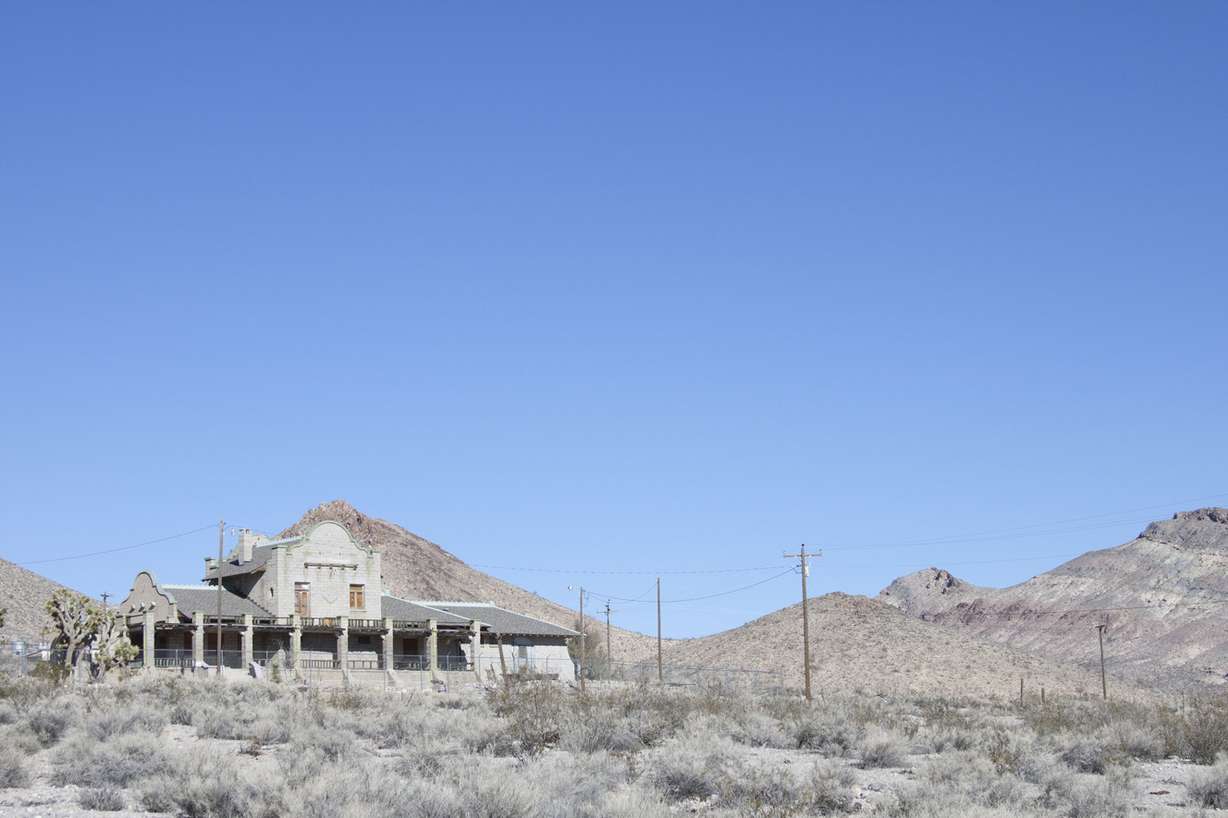 While Ryholite is technically outside of Death Valley, it's a good stop between gas in Beatty and Titus Canyon. The ghost town still has many partial structures standing along the main street, as well as a jail over by what was once the town's red light district. Artifacts of Rhyolite's residents still litter the desert ground, giving visitors a glimpse into the boomtown's daily goings-on.
Titus Canyon
For those with high clearance and four-wheel drive in inclement weather, Titus Canyon is worth the three hours of rough road. The landscape changes throughout the one-way, 27-mile drive from rocks and sagebrush to a slot canyon with smooth rock walls. About halfway through the drive you'll encounter the ghost town Leadfield, which is just a few tin-roofed shacks now. The isolated and hard-to-reach location is impressive on its own, however. Lookouts and geological features along the way will take your breath away.
If your car doesn't have the required high clearance for the Titus Canyon drive, or if you get done with the drive and want to explore the area further, take the 1.5 mile hike through the narrows, accessed by a two-way road at the end of the loop.
Scotty's Castle
If you need to scratch the ghost town itch, head to Scotty's Castle. The castle, named for the con man whose swindling led to the castle's creation and a lifelong friendship with the building's owner, Albert Mussey Johnson. There is a charge for the tours, but both the underground and house tours are worth the additional costs. Make reservations before you go to get back-to-back tour tickets by calling 1-877-444-6777 or going online to www.recreation.gov. Visitors will see how Johnson built a sustainable oasis in the desert in the 1920's and also get the chance to view original furniture and decor.
Ubehebe Crater
While you're so far north in the park, visit the gigantic Ubehebe Crater. You can hike around the rim of the 600-foot deep crater and admire the destruction of steam and gas explosions that led to this iconic bit of landscape.
Mesquite Flat Sand Dunes
Not to be missed, the Mesquite Flat Sand Dunes are up to 100 feet tall. Hike up the dunes for a spectacular desert experience. Though there is no trail, hikers can travel two miles to reach the tallest dune.
Mosaic Canyon
Named for the tiny rocks that make up the rock formations the hike through the canyon is a moderate hike that you can shorten to half a mile or extend to two.
×
Photos
Related links
Most recent Utah stories