Estimated read time: 2-3 minutes
This archived news story is available only for your personal, non-commercial use. Information in the story may be outdated or superseded by additional information. Reading or replaying the story in its archived form does not constitute a republication of the story.
SPANISH FORK — Greg Mockett was worried after two homes in his neighborhood were lost to fire in 2013, including one that went up in flames on Christmas Eve.
With a wife and five daughters, Mockett said he said he was overwhelmed by the knowledge that fire could grow so fast. He came home and searched for his fire extinguisher, but it took several minutes with his wife's help to locate the device because it had been moved several times from cupboard to cupboard to make room for other more frequently used items.
When he finally examined the extinguisher, he discovered it was expired. He later visited another friend who had a similar problem.
"In his case, my case, and lots of people's cases, you buy the extinguisher and you forget about the extinguisher," Mockett said. "You don't realize that you need to maintain it or replace it, or it doesn't do you any good."
Quickly finding an extinguisher during a fire can be crucial. A small flame can grow completely out of control and turn into a major fire in less than 30 seconds, according to Ready.gov. The U.S. Fire Administration reported that 48.7 percent of residential fires were cooking-related in 2012.
Because fires can be hot, fast and dark, Mockett said the best place for an extinguisher is near the fire and close to eye level, but not any higher.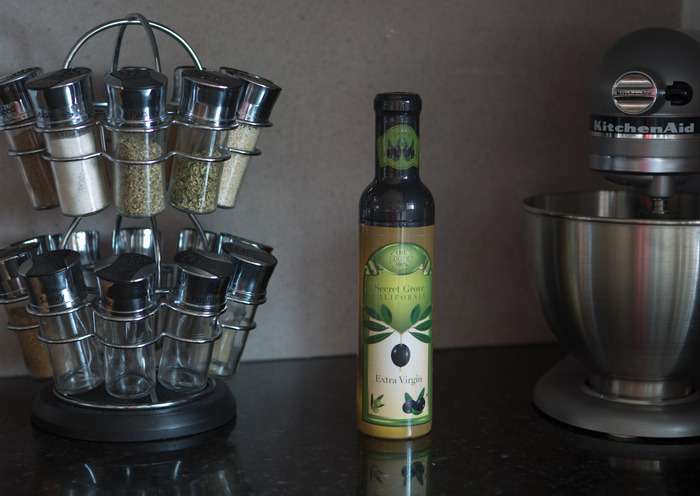 "That's the countertop," he said. "Most people, including my wife, will not put the fire extinguisher on the countertop because it's ugly. You don't expect to have a fire. Everybody thinks, 'It will never happen to me' — including the two families in our neighborhood."
As a result, Mockett decided to make the fire extinguisher more attractive and created a Kickstarter campaign for the "Wine Bottle Fier Extinguisher." Backers can pre-order fire suppressants that look like a wine bottle, vinegar bottle, vase or nutcracker.
The fire suppressant was certified as 7-11A in a laboratory, meaning it was deemed effective for fires involving ordinary materials like cloth, wood and paper, but Mockett said he is confident from his own testing that the Fier Extinguisher could put out any typical kitchen fire.
Mockett has received pushback from people who say there's no point in having an extinguisher if it's disguised, but he argues it is a conversation piece and that people who live in the home are the ones most likely to use it.
"You have to pick it up every other night or so when you're cleaning off your counters," he said. "You are in constant contact with your fire extinguisher. You know where it is and what it is."
×
Photos
Related links
Most recent Utah stories