Estimated read time: 3-4 minutes
This archived news story is available only for your personal, non-commercial use. Information in the story may be outdated or superseded by additional information. Reading or replaying the story in its archived form does not constitute a republication of the story.
Editor's note: The images in this story are sensitive and may be unsettling to some readers. SALT LAKE CITY — An organization that offers free bereavement photos for families who have lost an infant is seeking more volunteer photographers to keep up with the demand in the Salt Lake City area.
Now I Lay Me Down To Sleep was founded in 2005 after Colorado residents Mike and Cheryl Haggard lost their 6-day-old son. The Haggards had a friend come take photos of their baby after he was taken off life support and they decided to give others the opportunity to preserve their memories in a similar way. The nonprofit organization now has photographers in every state of the U.S. and in over 40 countries.
Amy Hales became involved with the organization as a photographer and now serves as the area coordinator for Davis and Weber Counties. Hales has lost four babies herself and understands the bitter sting of having a miscarriage or premature birth. However, she said the free services offered by Now I Lay Me Down To Sleep are very healing for the family and photographers involved.
"You kind of wonder who benefits more, if it's the family or the photographers," Hales said. "Those relationships are just forged in stone after that. ... I've taken close to 30 sessions and now looking back at all of that, I think what an honor it is to know that of all these people, I got to meet this baby."
West Point residents Michael and Darci Hoehne lost their son, Joshua, on Nov. 12, 2013, after discovering his heart had stopped during an 8-month checkup. An emergency C-section was performed and the Hoehnes were offered the photography services from their nurse.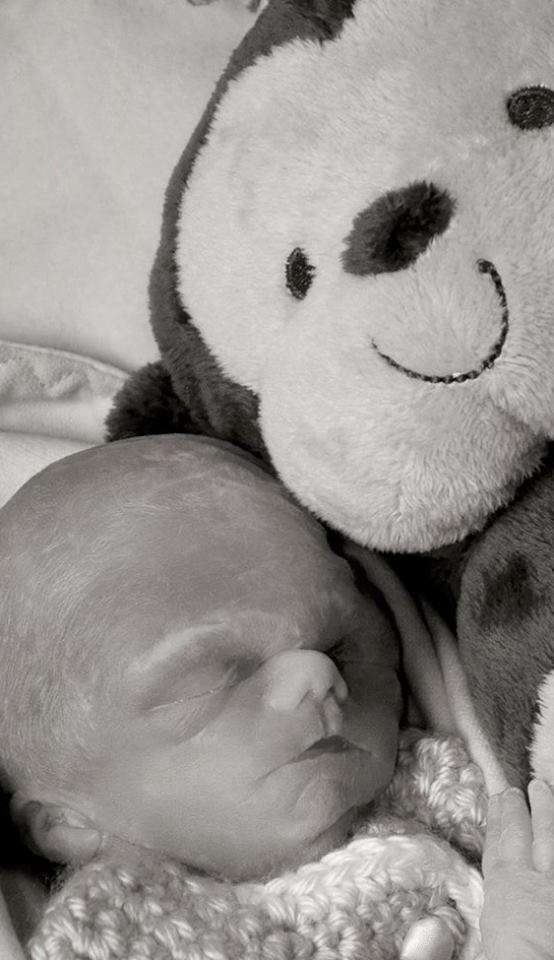 "At first, I was scared to death," Michael Hoehne said. "And now, I couldn't be ever more grateful. I see Joshua everyday. I'll always have that memory of him. I'll always have that picture of him. ... They say a picture is worth a thousand words. Times that by 1,000 again. It does help to have that, to have those pictures."
Michael said his 19-year-old son developed a disability after a traumatic brain injury and all he wanted was a baby brother to play video games with. Michael said he has often walked into their TV room and found his son playing video games with the framed picture of Joshua propped up on the couch beside him.
Brigham City resident Ashley Worthington said she was also blessed to have the photos from Now I Lay Me Down To Sleep. She went to McKay-Dee Hospital on June 9 after she went into premature labor. Her son, Oliver, was born 20 weeks early and only lived 15 minutes.
"When you lose a child, you don't just lose your baby, but you lose that future," Worthington said. "When you are pregnant, you kind of imagine what they are going to be like and how they are going to grow up. It's nice, too, so people don't forget about him. You don't want people to forget that your baby was here and that they lived. I don't know what I'd do without those pictures. I cherish them. I absolutely cherish them."
Hales said photographers currently cover 14 hospitals in the Salt Lake area and they are having a hard time keeping up with the demands. She said Now I Lay Me Down To Sleep is looking for more photographers to volunteer their time in doing free photo shoots and editing. The photographers pay for the disks, supplies and postage to send the family digital copies of the photos.
Photographers are not required to have a photography degree or professional license, but do need to have knowledge of manipulating light with a digital camera, Hales said. Interested photographers can submit a portfolio here.
×
Photos
Related links
Most recent Utah stories