SALT LAKE CITY — After competing in regional and national Pokemon tournaments, local teen Nikolai Zielinski recently took home the title of world champion.
Zielinski, 15, has been playing Pokemon video games competitively since 2011, but didn't start competing in live tournaments hosted by the company until this year. However, his short career hasn't kept him from succeeding.
As the winner of the senior division of the invitation-only Pokemon Video Game World Championships held in Washington, D.C., on Aug. 16, he secured a $3,500 scholarship in addition to a Pikachu trophy, valuable trading cards and other prizes.
"It was such an incredible honor to be able to represent my country, community and all of my fellow Pokémon Trainers in the world championships!" Zielinskiwrote in an email. "I could not be any more proud to be a part of this group of people and to be a world champion."
Players in the tournament traveled from as far as Japan, Indonesia, Luxembourg and Chile. Zielinski said he loves the atmosphere at the tournaments, and that all of the competitors are really friendly.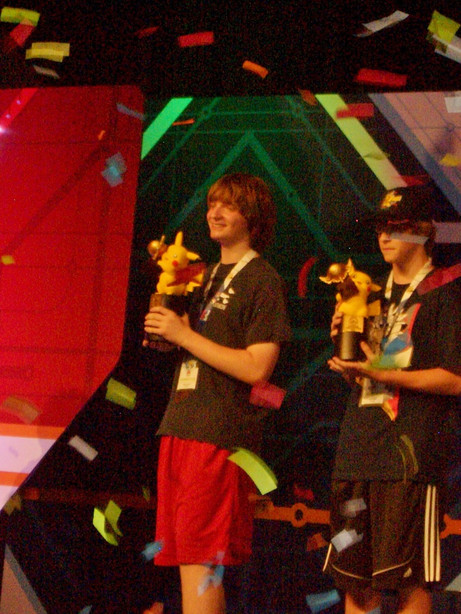 An unorthodox team of Pokemon characters and good decision-making likely gave Zielinski an edge over his opponents, he said.
"There are loads of thing I love about playing," Zielinski said. "The universe of Pokémon is my favorite fictional world of all time and the real life community is the best I've ever seen. The game itself has tons of strategy and depth — though it may not appear so at first — with good team building and prediction skills being needed to succeed."
Before going to the world championships, he won a regional competition in Salt Lake City in April. He earned enough points at that competition to win a free trip to the national tournament in Indianapolis, Indiana. Pokemon paid for airfare and hotel accommodations for Zielinski and his mom, in addition to giving them a $300 stipend.
He took 7th place at nationals, qualifying him for the world tournament. Zielinski said he wanted to thank his friends in Utah Pokemon for inspiring him and helping with practice. He encouraged others to try competing in live Pokemon competitions.
In addition to Pokemon, Zielinski is also interested in science, animals, nature and other Nintendo video game franchises. He has a second degree black belt and teaches Taekwondo at Denda Academy of Martial Arts in Sandy.
×
Photos
Related Links