OGDEN — Anticipation is building in Ogden as finishing touches are being put on the renovated temple of The Church of Jesus Christ of Latter-day Saints. Tickets for an open house became available online Monday.
The temple, located at 350 22nd St., was closed in April 2011 for an extensive renovation. After three years of construction, it is almost completed.
"People are ecstatic over what's happening. For the community of Ogden, the greater Ogden area, it's one of the biggest events that will ever happen," said Elder Craig Fisher, an Area Seventy for the church.
This is the church's fourth largest temple. It now has energy-saving electrical, heating and plumbing systems.
The entire exterior has been reshaped and refinished with decorative stone and glass. The temple entrance was moved from the west side to the east side. It now faces Washington Boulevard, a very historic and prominent main street in Ogden. Also, patrons will be able to access an underground parking lot.
The interior also includes big changes.
"I think when you see it inside, you'll love it," said Elder Fisher. "The mahogany, the workmanship is just wonderful and every little detail — when you walk by the walls in the temple, you'll see something really ornate and special."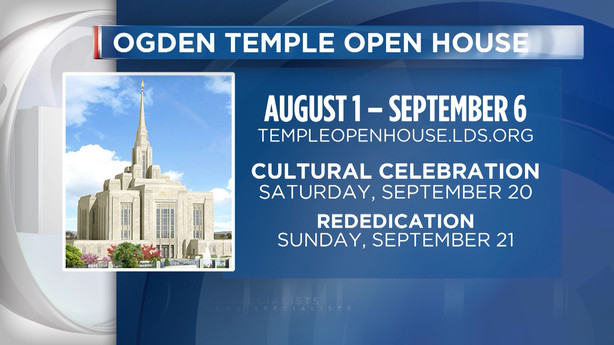 Tickets for the public open houses are available online at templeopenhouse.lds.org.
Tours start Aug. 1 and run through Sept. 6. The temple will be rededicated in three session on Sept. 21.
The Ogden Utah Temple was originally dedicated in 1972.


×
Photos
Related Links
Related Stories