This archived news story is available only for your personal, non-commercial use. Information in the story may be outdated or superseded by additional information. Reading or replaying the story in its archived form does not constitute a republication of the story.
LINDON, Utah County — Police arrested Fred Lee, 59, Thursday night for allegedly shooting his ex-wife's new husband, according to Lindon City Chief of Police Cody Cullimore.
Mike Sidwell, 42, was found dead with an apparent gunshot wound to the head, when police arrived on scene after gunshots were heard around 8:20 p.m at 179 North 400 West, Cullimore said.
Lee's granddaughter who police said was 5 or 6 years old, was a witness to the homicide.
"Right now we have got two victim advocates who have been working with the child as well as one of our detectives who is a certified child interviewer to try and lessen the trauma as much as possible," Cullimore said. "She's been a witness to a horrific scene tonight and we'll do everything we can try to alleviate as much of that as possible."
Police said that Lee went door to door shooting his way into two other homes in the "triplex condominium" looking for his ex-wife, Joy Sidwell.
Jail documents said Lee admitted to police that he went looking for his ex- wife "to kill her."
One of the two homes Lee entered had residents inside but no one was injured, police said. Joy Sidwell was in Saratoga Springs at the time.
"Fred Lee is an individual I've known for most of my life actually. I grew up right here, near Fred Lee. He has been an individual that we've dealt with on domestic violence issues for quite a period of time," Cullimore said.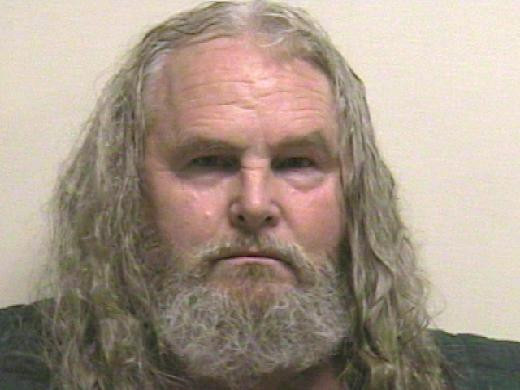 Police searched Lee's home Thursday and found nine guns and several swords.
According to Cullimore, Lee and Joy Sidwell developed the triplex condominium together, but Lee lost rights to the properties when the couple divorced.
Police believe that Lee was also upset over a domestic dispute involving visitation rights with his granddaughter.
Joy Sidwell said the legal system failed her.
"(Lee) had assault rifles. He's been prosecuted with weapons. He had a rifle with a hundred rounds of bullets taped to it, and a sawed off shotgun," Joy Sidwell said. "He got them confiscated. The lawyer didn't do his job. They gave all these weapons back to him."
Court documents show Joy Sidwell filed for a protective order in 2005 and a stalking complaint in 2007 against Lee.
Contributing: Haley Smith
×
Photos
Related Stories