EAGLE MOUNTAIN — In February 2010, Jared Maynes, a 37-year-old husband and father of four, was visiting family in Colorado when he became very ill. Having battled health issues off and on for the past few years, chronic illness was a way of life. This time, though, the young father knew something was wrong.
After a trip to an urgent care clinic, where numerous tests and CT scans were performed, it was found that his liver and spleen were enlarged, and he was told that there was a possibility he may have lymphoma.
Disheartened but glad to have some direction, Maynes went in for a visit with his regular doctor. After many tests were performed, he was told that he had a virus called CMV, and was put on medication. A month passed, and he began feeling better. However, around the same time the following year, the same symptoms returned.
Maynes was tested for the CVC virus, and when the results came back negative, he was referred to a gastroenterologist to do more blood work and a liver biopsy. As the doctor studied the results, he stumbled across something concerning, and sent Maynes back for more blood tests and a chest X-ray.
The results of these tests brought back difficult news, by way of rare genetic disorder called Alpha 1 Antitrypsin deficiency (ZZ gene) and stage four cirrhosis of the liver.
The only cure would be a liver transplant.
Having had his own father on the list for a kidney transplant, Maynes knew all too well the challenges that come from needing an organ donation.
In March 2012 — just weeks after his father received a kidney transplant — Maynes was finally put on the list for a liver transplant.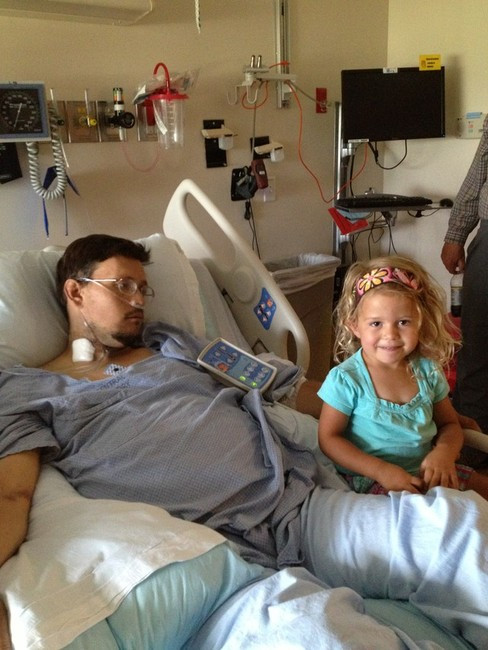 This was great news, however, it also meant another thing: Maynes' condition was worsening.
Since his diagnosis, the father of four has endured many hardships. He makes multiple visits to the emergency room each month to get treatment for pain and infections associated with the disease, and has developed encephalopathy — a side effect that causes confusion and memory loss.
However, these are not the only challenges the Maynes family has faced. In 2011, daughter Samantha was diagnosed with XLH (X-linked hypophosphatemic rickets), which causes bowing in her legs, problems with the dentin on her teeth, and abscesses. She has to take medication daily and will need to have surgery on her legs. She was also found to carry the Alpha 1 gene, like her father.
Then, in March of this year, his wife, Paulette, was diagnosed with a benign brain tumor.
"This is the frosting on the cake, and I don't want sprinkles!" Paulette said about her diagnosis.
She will be having brain surgery toward the end of June to have it removed, in order to be recovered enough to take care of Jared when his turn for a transplant comes up.
Medical bills are mounting. Even with health insurance, the family will need to cover over $20,000 out of pocket.
In an effort to help the family, friends and neighbors are holding a yard sale at the Ridley's Family Market parking lot in Eagle Mountain on June 21 from 7:30 a.m. to 1:30 p.m.
"We have a camcorder still in the box, furniture, name brand clothes with tags still on them," said family friend Jessica Schendiman. "There will also be a raffle with many items from jewelry, hair care products, quilts being made just for this, to dinner gift certificates."
If you would like to help the Maynes family, contact Schwendiman jessica.schwendiman.ut@gmail.com. There is also an account set up at Mountain America under "Jared Maynes Transplant Fund," as well as http://www.gofundme.com/3apl6o*.
*KSL.com has not verified the accuracy of the information provided with respect to the account nor does KSL.com assure that the monies deposited to the account will be applied for the benefit of the persons named as beneficiaries. If you are considering a deposit to the account you should consult your own advisors and otherwise proceed at your own risk.
---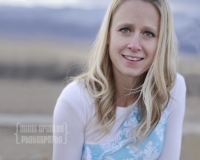 About the Author: Arianne Brown
Arianne Brown is a mother of six who loves running the beautiful trails around Utah. For more articles by Arianne, "like" her Facebook page, follow her on Twitter @arimom5, or visit her blog, timetofititin.com. If you have a story to share, contact her at ariannebrown1@gmail.com.
×
Photos
Related Links
Related Stories