PROVO — Martin MacNeill has been found competent to stand trial.
The finding will finally allow both a pending murder sentencing and a sex abuse trial to move forward.
At a court hearing Monday, MacNeill's defense attorney Randall Spencer indicated that a second evaluation has deemed his client competent and attorneys on both sides of the case agreed MacNeill is competent to stand trial. MacNeill, who was convicted last year of murdering his wife in 2007, is facing a single count of forcible sexual abuse, a second-degree felony, in an unrelated case.
The sex abuse trial is currently slated to begin July 2. The charges stem from allegations that MacNeill groped one of his daughters in 2007.
The former Pleasant Grove doctor, 58, was found guilty in November of murdering his wife, Michele MacNeill. The Feb. 4 trial on the unrelated forcible sex abuse charge was cancelled and the case stalled after Spencer filed a motion that conditions at the Utah County Jail were "slowly killing" his client.
MacNeill has been on suicide watch since Dec. 5, when he attempted to kill himself by cutting his femoral artery with a disposable razor.
Spencer has said in court filings that MacNeill continues to be held in an isolation cell where he must wear a suicide robe, and lights are shined on him 24 hours a day, preventing him from getting proper sleep. He said his client is also unable to receive nourishing vegetarian meals and is cuffed and chained every time he showers.
Spencer also noted that his client has suffered from schizophrenia and bipolar disease since his late teens or early 20s.
Related:
Fourth District Judge Samuel McVey ordered two competency evaluations, which both showed MacNeill is competent. The judge was ready to set the case for trial, but Spencer said he had a number of new motions he wants to file.
"I'm concerned about (that). We were on the verge of going to trial on this case and got side-railed by this competency review and now we're got victims out there that have rights," McVey said. "I think that all of this could be handled before we go to trial on this."
Spencer said one motion will deal with a proposal to dismiss or disqualify the Utah County Attorney's Office, one will address an issue with a police interview of the alleged victim that was accidentally deleted, and another addresses costs Spencer has accrued defending MacNeill.
"It's kind of a joke at this point, with all these motions," MacNeill's daughter, Alexis Somers, said after the hearing. "It's frustrating."
She said she wasn't surprised her father was found competent. She previously said she felt the evaluations were a delay tactic. A practicing physician with three small children, she diligently attends every court hearing.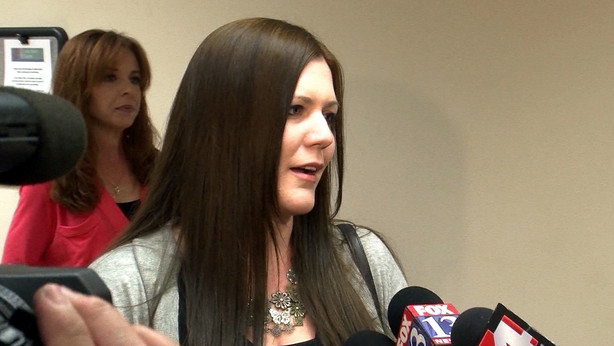 "It's kind of a way of life," she said. "Thankfully, I have a lot of vacation days, because they all go to court. … I'm anxious to get this over with and behind us and move on ... so I can focus on the things that really matter."
MacNeill was set to be sentenced Jan. 9 in the murder case, but the hearing was continued after MacNeill's attorneys asked that his conviction be thrown out. They allege that one of the state's witnesses — a federal prison inmate who testified against MacNeill during the trial — lied on the stand.
Deputy Utah County attorney Jared Perkins said a halt was issued in that case while the competency issue was resolved. Now that MacNeill has been found competent, both cases can move forward.
He anticipates the court will next hear arguments over the defense's motion to throw out the conviction or be granted a retrial. A telephone conference in the murder case is set for Tuesday.
×
Photos
Related Stories