Estimated read time: 3-4 minutes
This archived news story is available only for your personal, non-commercial use. Information in the story may be outdated or superseded by additional information. Reading or replaying the story in its archived form does not constitute a republication of the story.
SALT LAKE CITY — Mideau is a passion project for lifelong musicians Spencer Harrison and Libbie Linton. The duo's EP, "Way With Words," has thick beats and soaring hooks intermingled with Harrison's sweet piano ditties accompanied by Linton's smooth voice. The tracks are emotional and well-crafted, and fans of the alternative pop band are thrilled to see their star rising. Mideau will be playing at the Urban Lounge Tuesday night, opening for Katie Herzig.
KSL: What's your "origin story?" How long have you been playing music, what inspired you to create a band, etc.?
HARRISON: I wrote my first song on the piano when I was 5. I've had bands ever since, Mideau's just the only one I'm not embarrassed to tell people about.
LINTON: I got drawn into playing music by going to the shows of bands I love and feeling how much of an effect a song or performance can have. I'm inherently on the shy side, but something about music makes me forget that. That's fun for me.
KSL: How did you find the members of your band?
HARRISON: Libbie and I sang a song together once at one of her solo shows years ago. We sang a duet, and it was like "YEAH!" It eventually made sense to start a band together.
LINTON: I was definitely at a point where I wanted a more collaborative project, and Spencer and I meshed really well with our goals and what we wanted to create. But we are also able to challenge each other. It just made sense.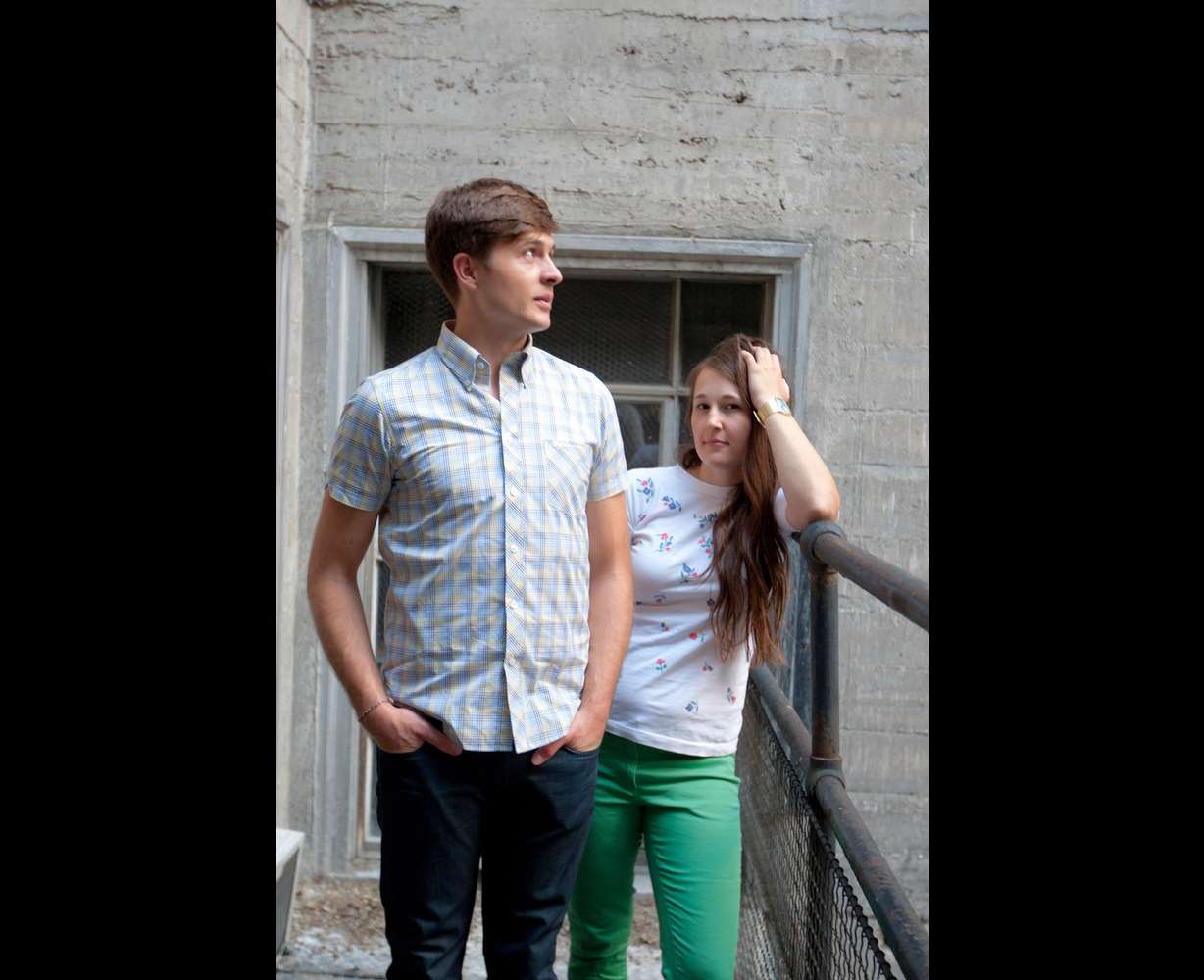 KSL: What inspires you? Who are your musical influences?
HARRISON AND LINTON: Cat Stevens, anxiety, Katy Perry, Sgt. Pepper's Lonely Hearts Club Band, Rhye, Wilco, a really good sandwich, Azalea Banks, The Shins, Radiohead. We are endlessly critical artists, and I think that means we are influenced by everything good or bad: "That is the catchiest wordplay I've ever heard," and "That keyboard sound gives me the willies" are examples of the type of reaction to everything we hear. It soaks in and influences the music we create.
KSL: What do you tell yourself before a performance?
HARRISON: Remember which button does what.
LINTON: Try to think less. Just play the songs.
KSL: What is your 5-year-plan with your music?
HARRISON: To release our full length album on a national scale and then record more music. Record and release at least another album in that amount of time. With some singles and good covers and videos in the meantime.
LINTON: Definitely more writing/recording, and definitely touring and getting out to meet new people/fans.
KSL: What has been the most exciting thing to happen in your career to date?
HARRISON: The responses the album has received from our listeners and from fellow musicians has by far been the most exciting and fulfilling memory in my music career. Meeting Pat Sansone of Wilco/Autumn Defense at SXSW and him telling us how he was just listening to our album back home before he left for the tour. The fact that he likes my record. His music has been a huge influence on me. HE is now listening to OUR record. That's wild.
LINTON: Each new step that we reach is exciting — the response to the music, going to SXSW, going out on this tour in April. Mideau is the most exciting thing in my music career, and I'm excited to see what we can do with it.
KSL: Who have you most enjoyed collaborating with, and who is your dream collaboration?
LINTON: Working with Nate Pyfer (Kaskade, The Moth & The Flame, Fictionist) was the kind of chemistry that is really difficult to re-create. Nate is a brilliant local producer, and the recording process was indescribable. We'd feel very fortunate to work on our next record with him again.
HARRISON: Dream collaboration — Danger Mouse or Jon Hopkins. Some people are just special humans, those are two of them.
×
Related links
Related stories
Most recent Entertainment stories