This archived news story is available only for your personal, non-commercial use. Information in the story may be outdated or superseded by additional information. Reading or replaying the story in its archived form does not constitute a republication of the story.
ARENDELLE — With its catchy songs, quirky characters, and heartwarming story, Disney's newest addition to its animated canon, "Frozen," has been a box office hit. The movie has already grossed over 1 billion dollars in ticket sales internationally, garnering over 396 million dollars in the United States alone.
The movie has not only been popular with children and their parents, however; according to ok.com, the film has received 97-percent worth your time rating and it won the Academy Award for best animated feature.
Potentially lost in all of the fun, though, is that the flick actually contains some important moral lessons for its audiences.
"Frozen" will land in stores Tuesday and we thought we'd give you five of the moral lessons you can now take home with you.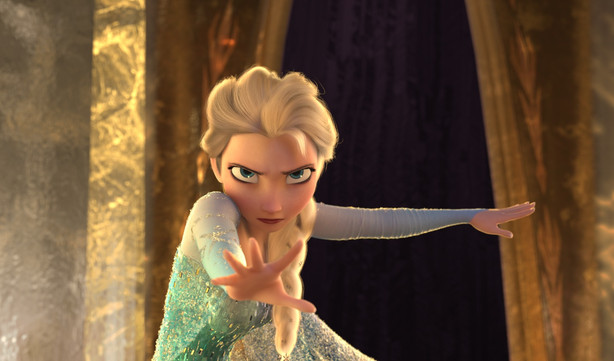 Your actions affect others
In the film, Princess Elsa has magical powers where she can manipulate the elements and produce snow and ice at will. Early in the show while she is using her powers in play with her younger sister, Anna, Elsa gets careless with her gift and ends up seriously injuring Anna.
From that moment on, Elsa and her parents decide that it is in everyone's best interests for her to hide her powers and isolate herself so that she doesn't hurt Anna or anyone else.
As the years go by, Elsa completely shuts Anna out of her life and becomes estranged from her sister. While Elsa believes she is protecting her sister, she is actually causing Anna more pain and feelings of loneliness. While Elsa feels she's doing the right thing, her isolation does not only negatively affect her.
Later, when Elsa's powers are revealed to the whole kingdom, she flees to the mountains and feels that by isolating herself she no longer has any responsibility towards anyone and sings "no right, no wrong, no rules for me. I'm free!"
Little does she know, though, that her exploits freeze over the whole kingdom and people are freezing to death. When Anna informs Elsa of this, Elsa realizes that no matter how far she goes away from people her actions will still affect others.
The need for self-control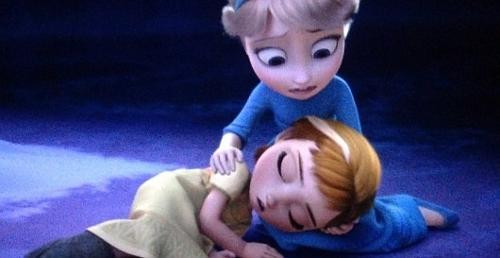 As previously mentioned, as a small child, Elsa is unable to control her talents and ends up hurting her sister. Again, rather than mastering her powers, she locks herself up in her room and allows her supernatural abilites to take control of her and cause a shism in her relationship with her family.
After years of holding back and hiding, Elsa selfishly decides to use her talents to her every whim when her secret is found out.
In all of these scenarios, Elsa ends up hurting the people she most cares about. She is either too hesitant and avoidant or overly indulgent in using her abilities throughout the movie. When she finally learns how to control her gifts, she is able to not only enjoy them for herself but spreads joy to her townspeople.
Elsa's victory in gaining mastery over herself in order to use her talents productively is a good message for children (and adults) about the need to learn self-control.
The power of sacrifice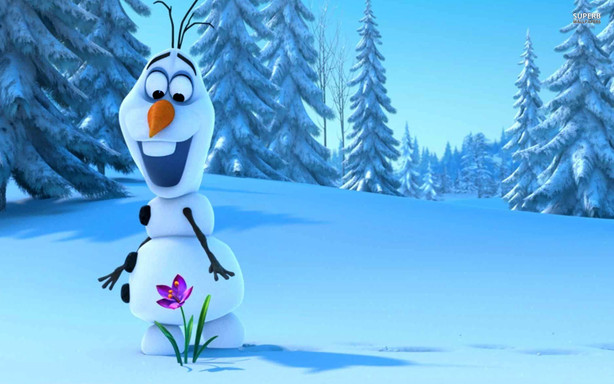 Throughout the movie, each of the protagonists gain the noble characteristic of being willing to make sacrifices for the good of another.
Elsa sacrifices her own happiness in order to keep Anna safe. Anna is willing to give up her life for her sister. Kristoff gives up his chance for true love so that Anna can be happy. Olaf the Snowman helps Anna, Kristoff, and Elsa figure out how to end the perpetual winter despite the realization that warmer temperatures will end his life.
While not all of the sacrifices in the movie have the conclusion the characters were expecting, their willingness to sacrifice for the benefit of their loved ones is a good moral lesson parents want their children to learn.
Don't judge a book by its cover
"Frozen" has all the makings of a classical Disney movie. It has the "evil" Princess (Queen in most prior Disney movies) in Elsa, the charming and handsome Prince in Hans, and the young, romantic and dainty Princess in Anna.
Not all of the characters are as they appear, though.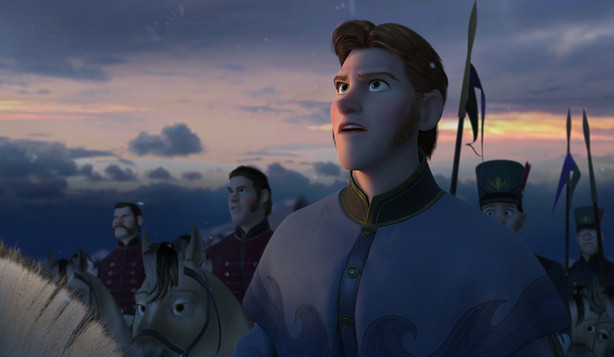 While the town actively seeks to kill the "nuisance" Princess Elsa, she turns out to be one of the movie's protagonists. Even while she is exploring her talents, she believes she is keeping her sister and townspeople safe. Later, she helps Anna save the kingdom.
Hans turns out to be a manipulative, power hungry man who is willing to kill whoever it takes in order to secure a seat on the King's throne.
Lastly, Anna proves that she is not a helpless and naive girl as she bravely voyages up the mountain to retrieve her sister and then willingly takes the death blow intended for Elsa.
"Frozen" goes against stereotypes (admittedly often created and perpetuated by Disney) and shows kids that people are not always what they appear to be.
Love takes time and is built upon sacrifice and caring
When Hans first arrives in Arrendale, Anna quickly falls in "love" with him and the couple is engaged to be married only a few hours after meeting despite Elsa's protests.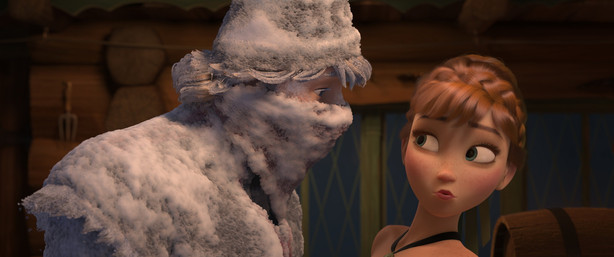 At the beginning of the film, Anna has the immature notion that love is based off of mutual attraction, infatuation and fairy tale romance. As she grows with the plot developments, and Hans reveals his true colors, her understanding of love becomes much deeper.
While there is a budding romantic relationship between Kristoff and Anna by the movie's end, "Frozen" is much more a story about filial love and its importance.
Parents of multiple children should take their sons and daughters to the movie for this message, particularly if the siblings have trouble getting along.
"Frozen" is available for purchase on DVD and Blu-ray March 18th. Dylan Cannon is a regular KSL.com contributor and can be reached at his email, DylanCannon86@gmail.com, or via his twitter @DylanCannon11.
×
Related Links