SALT LAKE CITY — Year-round pie lovers rejoice: Friday is Pi Day.
To celebrate, it's only appropriate you eat a slice of dessert reserved by many for the holiday season. But if you are the kind of person who orders pie year-round at cafes and bakeries, then March 14 is the day for you. Below are our local suggestions for pie that tastes homemade but requires none of the work.
Penny Ann's Cafe — Salt Lake City
Penny Ann's on Main Street is a classic spot for pies. Whether you're hungry for a real meal or a single slice of pie, Penny Ann's serves up multiple flavors every day.
The restaurant prepares classic flavors like buttermilk, strawberry, coconut cream and chocolate mousse alongside more modern fillings like lemon raspberry cream, chocolate peanut butter and coconut with cashews and white chocolate chips.
The lemon raspberry cream was a favorite, as well as the perfectly tart key lime pie.
For Pi Day, Penny Ann's is offering $2 pie slices and pre-ordered pies for $12. Prices are typically $3.49 for a slice and $17 for a whole pie.
1810 S Main St, Salt Lake City
801-935-4760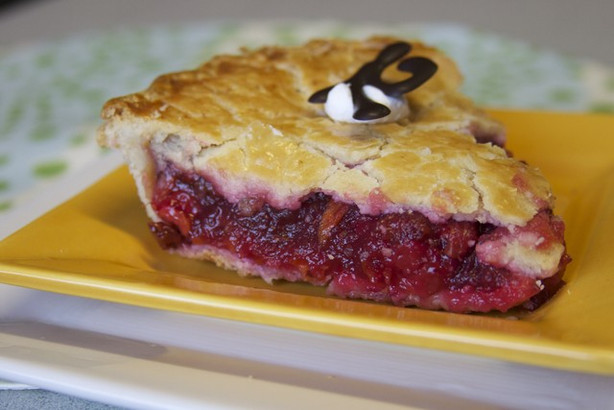 Kneaders — multiple Utah locations
With locations all around Utah, Kneaders is an easy go-to for many. The blueberry sour cream pie is my favorite, but the lemon truffle and raspberry cream cheese are great, too.
Some pie flavors are only available by the whole pie, so keep that in mind when ordering.
Harmons — multiple Utah locations
Harmons turns out the best fresh fruit and cream pies you can buy at a Utah grocery store. Whatever your flavor, Harmon's has it. From French chocolate silk to strawberry rhubarb, pumpkin or pecan, Harmons bakes them up regularly.
While the berry, cherry, french silk and coconut cream are favorites, the key lime was too acidic for my taste.
For pie day, Harmons is topping its slices with chocolate pi symbols.
Mom's Cafe — Salina
For those near Salina, Mom's Cafe is the spot for pies. While the cafe's fry breads are its staple treat, don't overlook the sour cream blueberry pie or apple pie.
10 E.Main, Salina
435-529-3921
Croshaw's Pies — St. George
If you're in St. George and want any kind of pie, be it dessert or a meal, head to Croshaw's. The meat pies and pot pies are hearty and delicious with flaky crusts, and the dessert cakes hold their own. Prepare to leave stuffed.
175 W. 900 South, St. George 435-628-1700
×
Photos
Related Links
Related Stories