Estimated read time: 3-4 minutes
This archived news story is available only for your personal, non-commercial use. Information in the story may be outdated or superseded by additional information. Reading or replaying the story in its archived form does not constitute a republication of the story.
Spring is in the air and with the passing of Daylight Savings sunshine creeps further and further into the evening before each day closes. With the sun out longer, many have the desire to do more outside.
Whether it's an evening walk, jog, or bicycle ride it's important to make sure you're safe while out and about. The evening hours are among the most difficult for drivers to see pedestrians due to the sun being lower in the sky. Drivers experience strong glares amidst other distractions so now is the time to take caution and ensure you aren't making these pedestrian mistakes.
Lack of communication
If you're a parent, talk to your kids often about pedestrian safety. Perhaps you had the "Look both ways before crossing" talk years ago or you might assume they learned it in grade school. Either way, unintentional pedestrian injuries rank number five in the US for injury related deaths among 5-19 year olds. So don't be afraid to remind your kiddos about proper pedestrian etiquette.
Ditch the device when crossing
It's always important to look both ways, but how many of us truly make eye contact with drivers before crossing a street? Give your eyes a break from that beautiful digital display on your smart phone and make eye contact with drivers when crossing roads. If you're a headphone guy or gal, it's also a good idea to keep the volume low so you can hear what's going on around you - especially when crossing the street.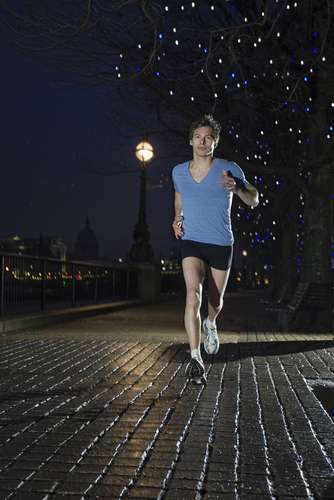 Game changersOn average more than 70,000 people get treated for pedestrian related injuries each year. Many of those injuries come from jaywalking or in areas where sidewalks aren't accessible. To be fair, it's not always convenient to find a crosswalk or take a route that has a designated sidewalk. Nevertheless, when possible, use a crosswalk and if you're forced to walk on the side of a road, walk facing traffic.
Late night strolls
Are you the type that goes out on foot in your neighborhood once the sun is down? If you are, don't underestimate the safety features of reflective gear. If you don't have clothing or equipment with reflective features, consider carrying a small flashlight with you on your night time adventure. Anything you can do to make yourself more visible in the dark will decrease your chances of suffering a pedestrian injury.
As nice and it would be if every pedestrian followed these, and other safety tips, it's not reality. Also, even if a pedestrian is doing all they can to get noticed by drivers, drivers have more distractions now than ever before. If you suffer a serious accident call 911 and be sure to seek legal advice when necessary.
×
Most recent Utah stories