Estimated read time: 9-10 minutes
This archived news story is available only for your personal, non-commercial use. Information in the story may be outdated or superseded by additional information. Reading or replaying the story in its archived form does not constitute a republication of the story.
SALT LAKE CITY — While admittedly there were some slip-ups in our 2013 list of anticipated movies — Steve Carrell's mullet looked so promising — John Clyde and I are ready to redeem ourselves with a list of possibly must-see movies of 2014.
You can listen to our comments, as well as get some great recommendations for Red Box, Netflix and Amazon Prime, on our weekly Flicks Junkies podcast, (embedded below) and also read through and tell us what you think in the comments.
Poppleton's list
Poppleton: "The Monuments Men" was on my radar for 2013 before its release date was moved back to February 2014. Usually, that's not the best sign for a film, but when you pull in the writers from "Good Night and Good Luck" and "Argo," pair them with a cast including Bill Murray, George Clooney, John Goodman, Matt Damon and Cate Blanchett, and then drop them into a genuinely compelling true World War II story, well, red flags be darned. We've seen huge casts miss before, but I have faith "Monuments Men" will be the first great film of the year.
Clyde: I'm really looking forward to this one. I was also excited to get a look at it before the end of 2013, but now I have something to look forward to in 2014. With Clooney, Damon, Goodman and of course Murray, I have a feeling that even if "Monuments Men" misses the mark, it's still going to be pretty fun.
Poppleton: I personally believe there is a line where — as much fun as it may have been in the comics — translating some stories to film will just be too much for a general audience. The adventures of a space tree, Rocket Raccoon, a green woman and Chris Pratt might just be that line. Mix that with the already questionable results of having CG leads in live-action films, and Marvel has the deck stacked against it.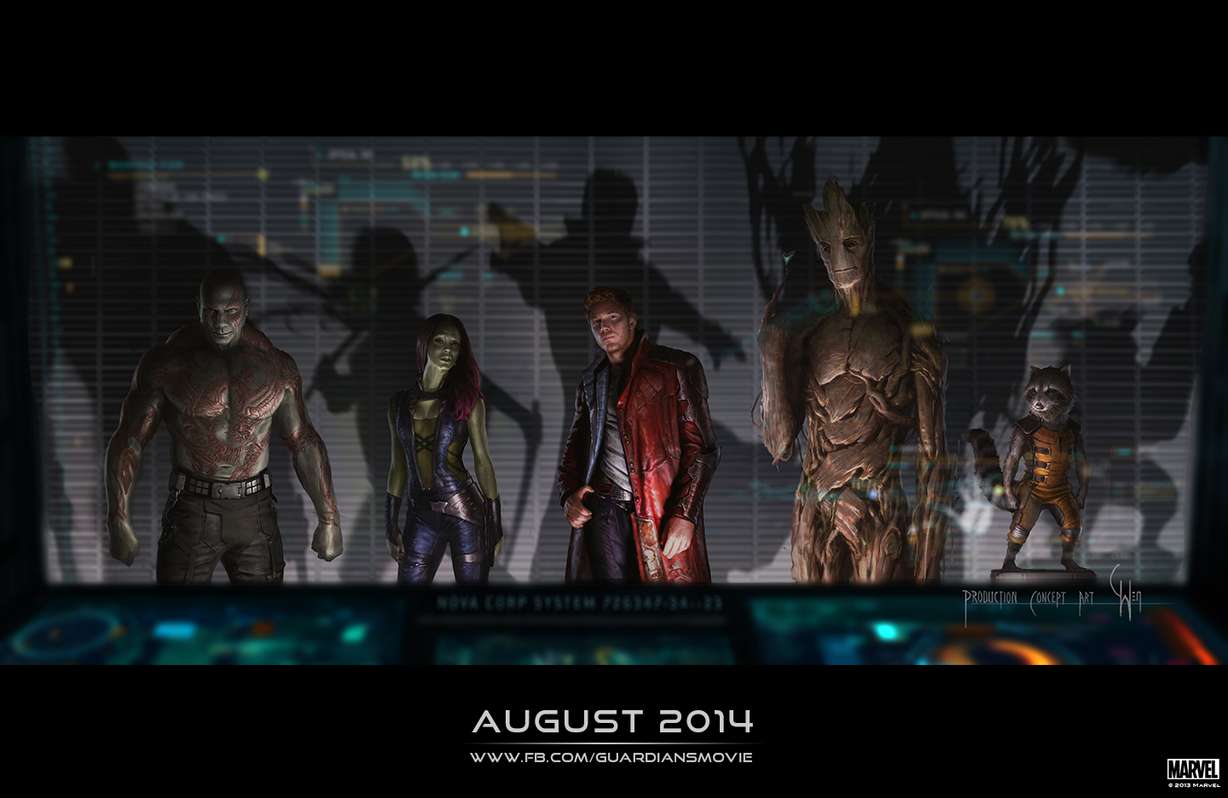 But I'm not worried. Not even John's pessimistic ways can deter my enthusiasm. Marvel has surprised me before, and I can't wait to see how they do it again. I totally believe "Guardians" will be the perfect setup for next year's "Avengers" sequel.
Clyde: So, for any of you who read my articles regularly or listen to the Flicks Junkies podcast, you know I'm not the biggest Marvel fan. With that said, however, well, no, I don't have a lot of hope for this. I do, however, love Chris Pratt, so I'll see it for him.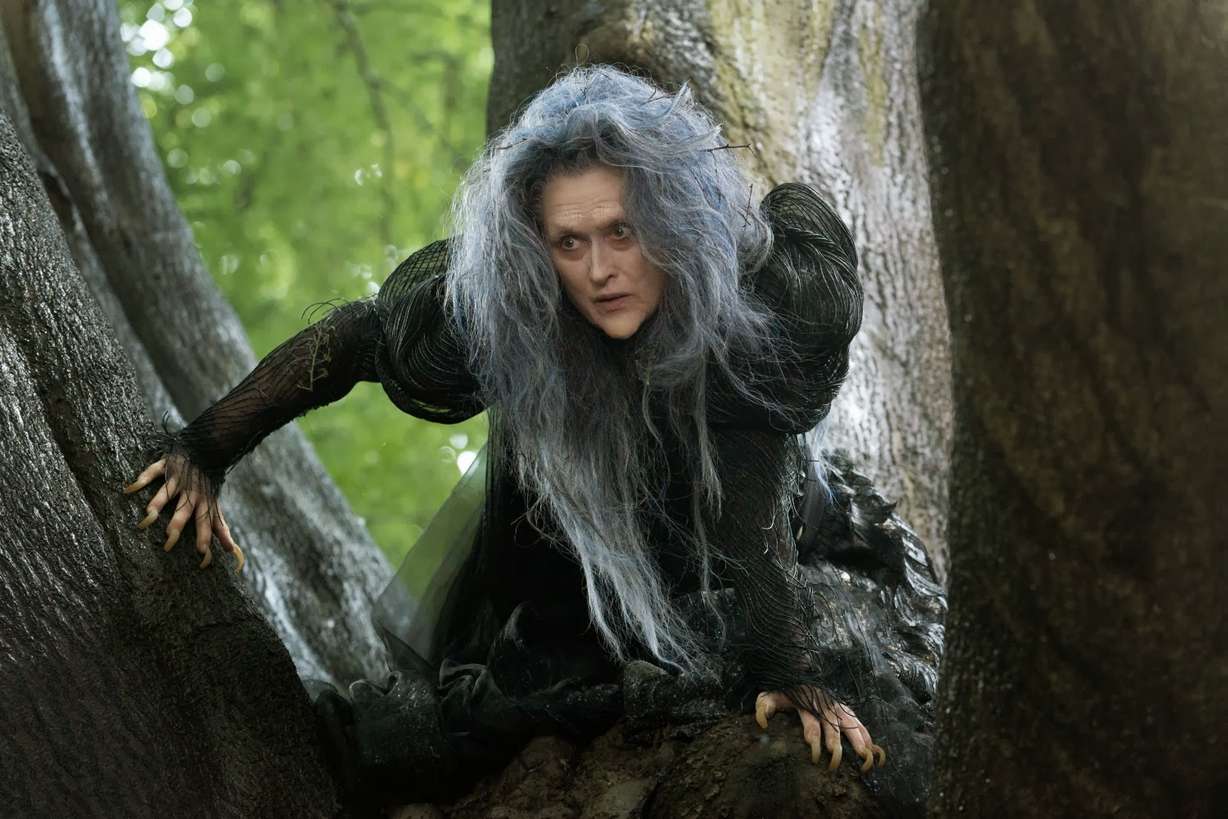 Poppleton: Film adaptations of Broadway musicals are always fragile endeavors, but to me, "Into the Woods" seems kind of perfect for the Hollywood treatment. If anyone is going to break into song mid-emotion, it's a storybook character. So, asking Rob Marshall of "Chicago" fame to take us on a musical journey with Johnny Depp, Emily Blunt and Chris Pine as an egomaniacal Prince Charming, well, I'm in.
Clyde: I love the cast, but that's about it. I'm not against musicals, but I'm just not excited about this. To be fair, I do think it will be well done and entertaining, but it's not something that I've marked on my calendar.
Hector and the Search for Happiness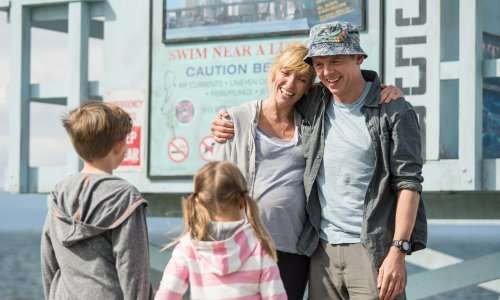 Poppleton: I have yet to read the novel on which this film is based, but if you go to Amazon.com and read the synopsis for "Hector and the Search for Happiness," it compares the story to "The Little Prince" and "The Alchemist." On the bookshelf of my heart, those two stories have prime real estate. Attach the always-likable Simon Pegg to this project, and you have my money. I'm going to go ahead and predict this as the surprise hit of 2014.
Clyde: Travis surprised me with this one. I admit I didn't even know about this film, but the story is intriguing and it stars Simon Pegg. That means I've already bought my tickets. There is one thing that is a little concerning, though. The director is the same guy behind "Hannah Montana: The Movie." I guess Travis has a soft spot for the pre-terrifying version of Miley Cyrus, but that does raise a couple of eyebrows.
Clyde's list
The Hunger Games: Mockingjay — Part 1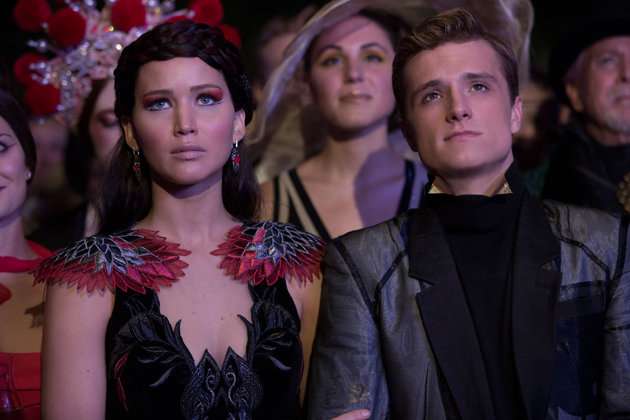 Clyde: This was not too high on my list of 2014 films back in October, but after seeing "Catching Fire," I'm genuinely excited about Mockingjay. I was caught off guard with how well done the second film was and I'm cautiously optimistic about how the first half of the finale will play out.
Poppleton: When you put all the cards on the table, "Hunger Games" really has become the gold standard for adapting YA literature to film. Sure, core-readers of any series will tell you why their movies were the best, but I think Hunger Games has transcended the fans, becoming a credible film franchise on its own. While it didn't make my personal list for top-five, I'm excited about it all the same.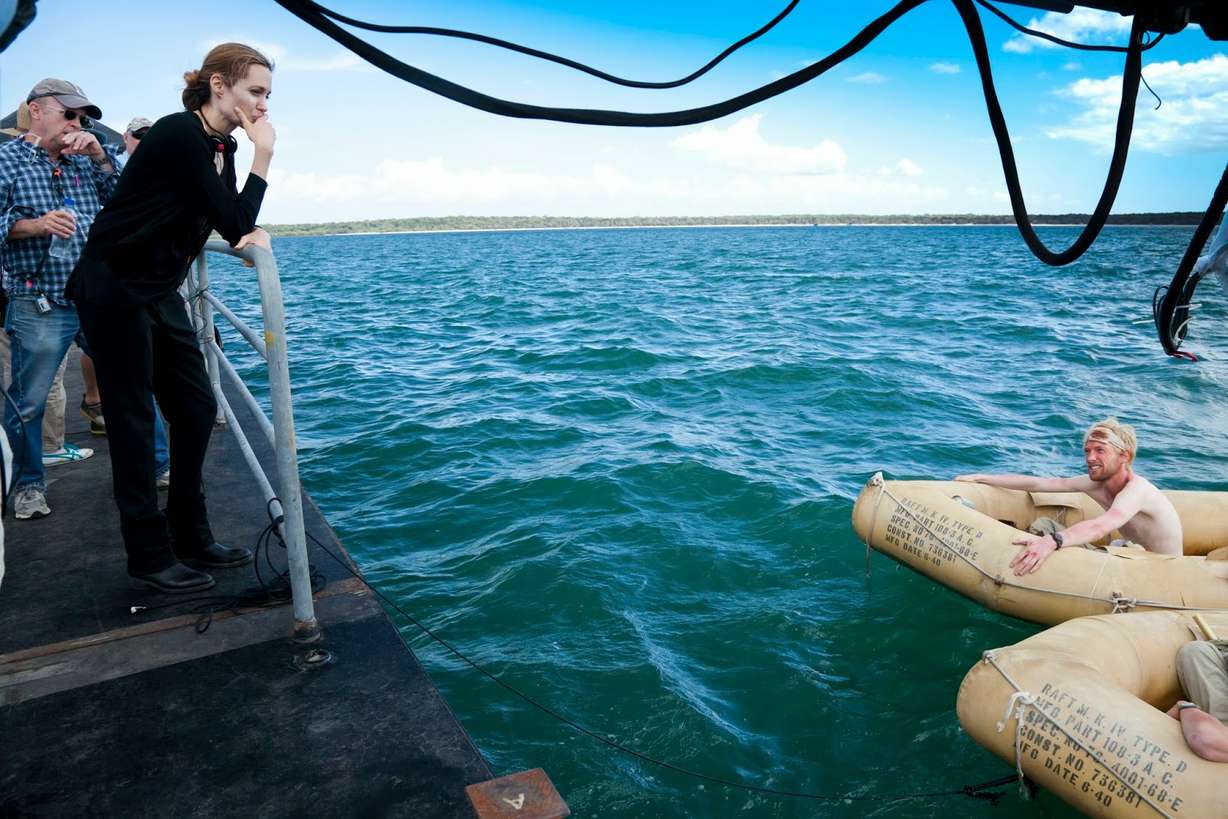 Clyde: If you haven't read the book "Unbroken," do it. You won't be sorry. It's an incredible true story and I'm looking forward to seeing it get its day on the big screen. Angelina Jolie also has a chance to prove herself as a director on a much larger scale than with her last effort, "In the Land of Blood and Honey," and it's backed by the writing prowess of the Coen brothers. That's not a bad combo.
Poppleton: I don't know a great deal about "Unbroken," other than the story sounds really interesting, and the writing talent involved is surprisingly eclectic. Angelina Jolie's previous efforts as a director, "In the Land of Blood and Honey," wasn't well received critically, but it was hardly an embarrassment, and Garrett Hedlund, to me, has yet to prove he can carry a film. I don't know, this film isn't really on my radar, but who knows, John might have called the dark horse of the list with this one.
Clyde: Well, Travis really set me up for disaster here. Something plus something never equals Bill Murray. That's just scientific fact. "Edge of Tomorrow" could be a nightmare, but I'm intrigued by the story and here's really the reason I'm throwing this on the list: I have been really surprised by Tom Cruise's movies lately and in a weak sci-fi year I think "Oblivion" was by far the best.
Poppleton: There's a big part of me that believes without Bill Murray, "Groundhog Day" would have been a disaster. "Edge of Tomorrow" may be the final bit of evidence I need to call that suspicion fact, but on that same note, maybe it succeeds wildly and I have to rethink my "Groundhog Day" theory. Regardless, I can respect John for throwing this out there. 2013 left me disappointed in the sci-fi category, so here's hoping Tom Cruise plus Emily Blunt can equal one Bill Murray.
Clyde: Shall we burn down Travis' house now or later? Later? That works. Everyone is allowed their own opinion, but Travis is wrong. I think "Dumb & Dumber" is one of the funniest films of all time and I'm excited to see the next installment. I guess it will not be that great and it won't even touch the original, but the nostalgia of seeing Lloyd and Harry again will be a blast.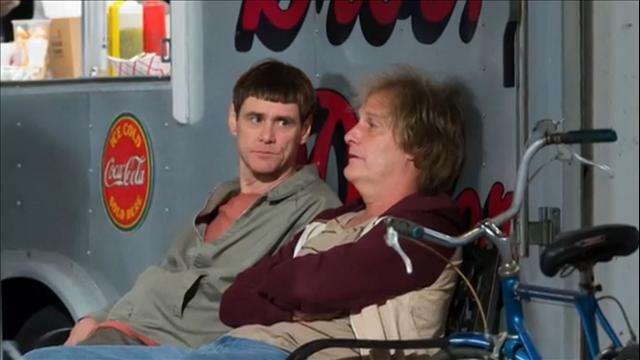 Poppleton: I know there are fans wanting this, and I know how dangerous it is to throw rocks at a fan hive. So, let me slowly back away while I just bring up the fact that I didn't find the first film especially funny and "Dumb & Dumber To" is probably on my list of five movies I have no intention of seeing in 2014. It's not personal, and you're welcome to friend or follow me on whatever social media outlet you choose just to enjoy the satisfaction of unfriending me or unfollowing me or whatever it is people do these days.
Clyde: Travis is right, I have a Nolan Bible and small shrine in my home. When I say shrine, I really added an entire wing onto my tiny house to fill with Nolan knick-knacks. That's not true, but I honestly believe Nolan is the best original filmmaker working now. It's an original story from Christopher and Jonathan Nolan and starring Matthew McConaughey who has finally found his stride as an actor and auteur. I am excited to see everything on the list and interested in everything on Travis' list, but it all seems like filler until "Interstellar."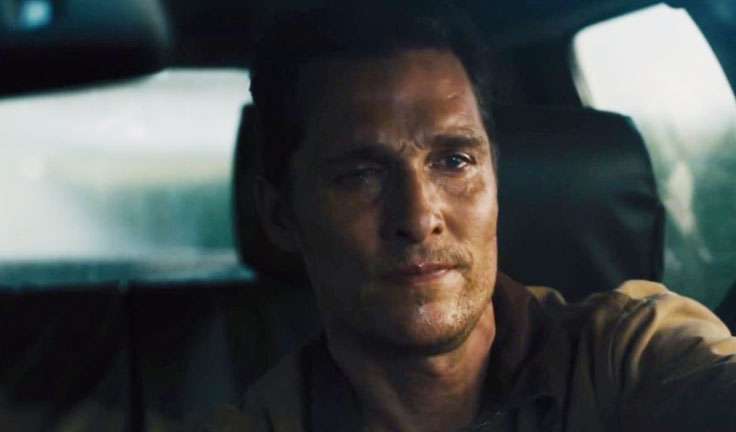 Poppleton: This is, in my opinion, John's home-run pick. The recent teaser for Nolan's latest sci-fi absolutely sold me, and while I don't have a book of Nolan in my personal film bible like I believe John does, I still think he's absolutely the guy to nail a project like this. Matthew McConaughey has become a really interesting actor lately, and I'm finding myself more and more drawn to projects simply because he picks them. Fine, fine pick, Mr. Clyde.
Travis Poppleton has been covering movie news, film reviews and live events for Deseret News and KSL.com since 2010, and currently co-hosts the Flicks Junkies podcast with John Clyde and Matt Glade. You can contact Travis at tspoppleton@gmail.com
×
Related links
Most recent Utah stories