Estimated read time: 1-2 minutes
This archived news story is available only for your personal, non-commercial use. Information in the story may be outdated or superseded by additional information. Reading or replaying the story in its archived form does not constitute a republication of the story.
SALT LAKE CITY — Each year, KSL.com receives thousands of stunning photos. Submissions come from professional photographers and amateur enthusiasts alike, and it's always an exciting opportunity to see the diverse beauty of the state though the lens of so many talented individuals.
This video montage features some of our favorite winter photos, which showcase what makes Utah's snow the greatest on Earth. The photos were taken at locations throughout the state, including Zion National Park, Snowbird, Sundance, Canyonlands, Alta, St. George, Dead Horse Point, and Antelope Island.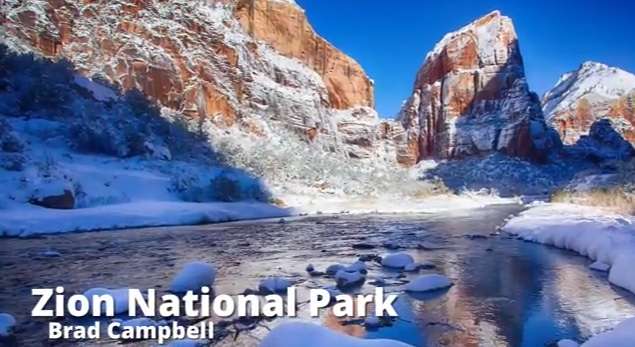 Related:
Utah has long been known for its light, dry powder. In the early 1960s, the state began using the slogan "Greatest Snow on Earth" to describe its incredible winters. A little more than a decade later, the state made the bold claim an official trademark.
In 1996, the Ringling Bros. and Barnum & Bailey Circus filed a lawsuit claiming that the "Greatest Snow on Earth" was too similar to its trademark of "Greatest Show on Earth." A U.S. District Judge disagreed with them, however, and Utah's snow slogan continues to be a beloved (and brash) statement on the quality of our snow. Of course, with millions of skiers and snowboarders traveling to Utah from around the world each year, it seems that we're not alone in this feeling.
We hope you enjoy this video montage. Whether you're interested in skiing a world-class resort or exploring a majestic national park, Utah offers a thrilling variety of winter opportunities. Grant Olsen joined the KSL.com team in 2012. He covers outdoor adventures, product reviews and other interesting things. You can contact him at grantorrin@gmail.com.
×
Related Stories